3 days in Madrid: What to do?
I will tell you from these first lines, Madrid has become one of my favorite cities in Europe!
 It is a clean, airy city, full of charm, with many modern addresses mixed with historical monuments in the city center. Then, of course, the Spanish atmosphere, its very high sunshine rate and its accessibility with low cost flights are real pluses! How to visit Madrid in 3 days? We propose you a detailed itinerary to discover what to do in Madrid!
---
Our 3 day itinerary in Madrid
💤
 Where to stay during your 3 days in Madrid?
Here is a selection of two tested and approved hotels:
Vincci The Mint : 4-star hotel with a beautiful rooftop! The price is correct for the standing but I don't recommend the breakfast which is too expensive 💰Go instead to have breakfast in one of the addresses we recommend in this 3 days itinerary in Madrid.
Woohoo Suites Madrid : The top in terms of quality price! Right in the center of Madrid, modern, good bedding and I paid less than 50€ a night.
Travel to Madrid for the weekend: what to do?
How to prepare your trip to Madrid?
➡️Where to do your PCR test in Madrid for the return to France?
I tested and validated Unilabs Calle de Isaac Peral. No appointment, quick pick up and results in less than 24H. Price: 99€.
➡️ When to go to Madrid?
The ideal with this capital is that the weather is very often good. Of course, to avoid the crowds and especially the hot weather, we recommend visiting Madrid from March to June and from September to November. ☀️
➡️ Where to get your plane ticket?
We recommend you to compare the best offers and book your flights on Skyscanner.
➡️ What budget to visit Madrid in 3 days?
Flights France – Madrid: 80€ per person on average
Airport – city center: 60€ round trip with private driver (book here) or 20€ round trip by metro or bus for 2.
Hotels: 60€ per night for a 3 star or even 4 star hotel depending on the period
Restaurants: 30€ per day per person for 2 meals
Total = 440€ for a 3 day stay in Madrid or 220€ per person, excluding activities / visits
➡️ How to get around Madrid?
The advantage of this city is that everything can be done on foot! However, you can take a metro card for 48h at 14,20€ (-50% for children under 11) if you want to save time or energy.
Also, for a complete tour of the city without too much effort you can opt for a panoramic bus tour: click to book.
🚲 For the more active, you can also visit Madrid by bike for only 10€ (rental time: 4h). Infos & booking
➡️ Should you buy tickets online to visit the must-see spots?
Indeed, for price, language and ease we advise you to pre-book your activities on one of the following 3 sites:
Manawa, for sensational activities
If you wish, you can book a free guided tour of Madrid. It will be conducted by a local English speaking guide.
➡️ Good plan for your trip to Madrid
To book your airport parking: You can save 10% on your reservation through OnePark.
---
What to do in Madrid in 3 days?
Let's go, we're going to tell you our itinerary to visit Madrid in 3 days.
Day 1 : Plaza Mayor and the city center
📍 Plaza Mayor
Let's start with the main attraction of the city, the famous Plaza Mayor! It is one of the most beautiful squares I have ever seen. 🥰 It is already impressive by its size (129m long) but also full of charm with its 237 balconies, its colorful facades and its cafes / restaurants terraces.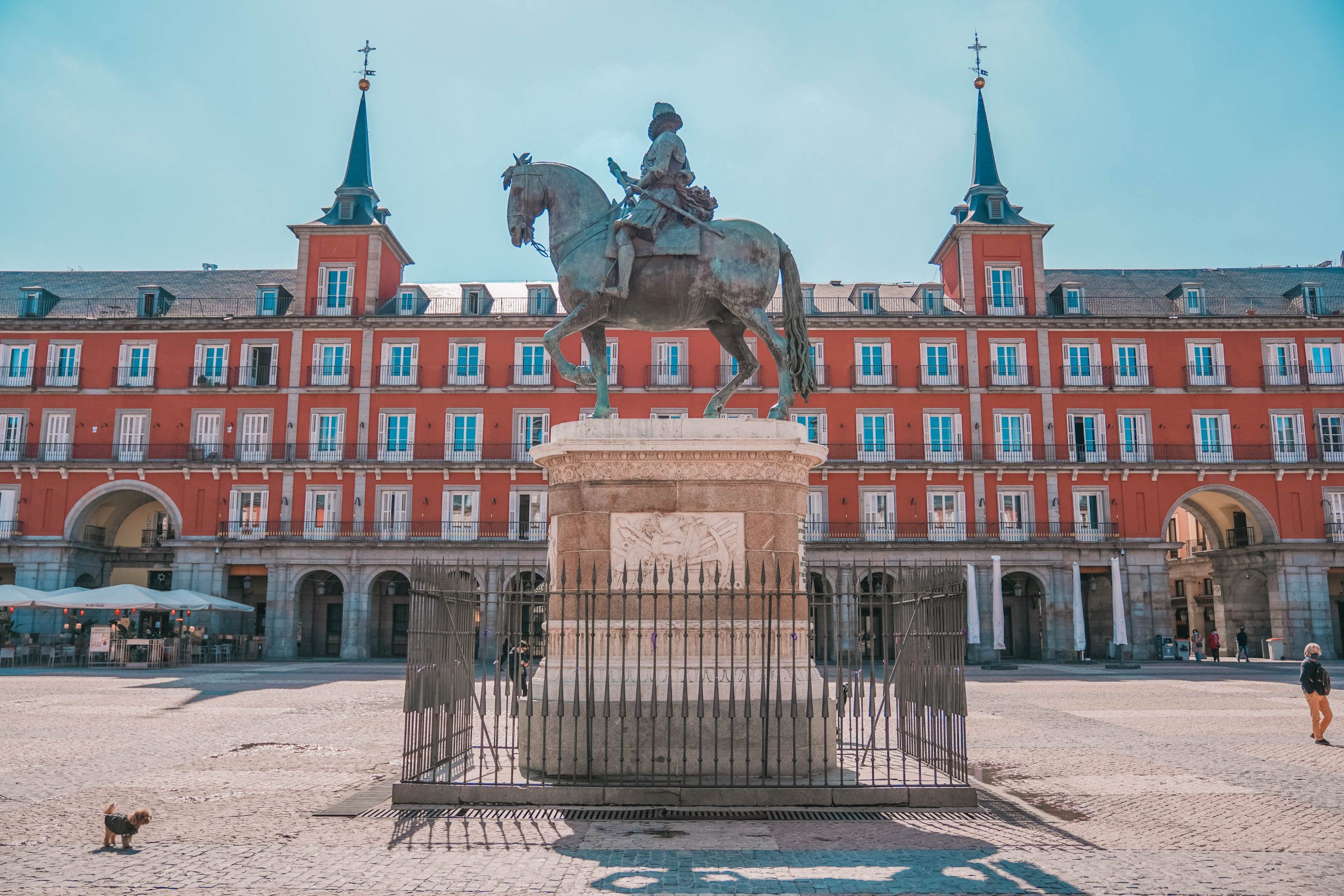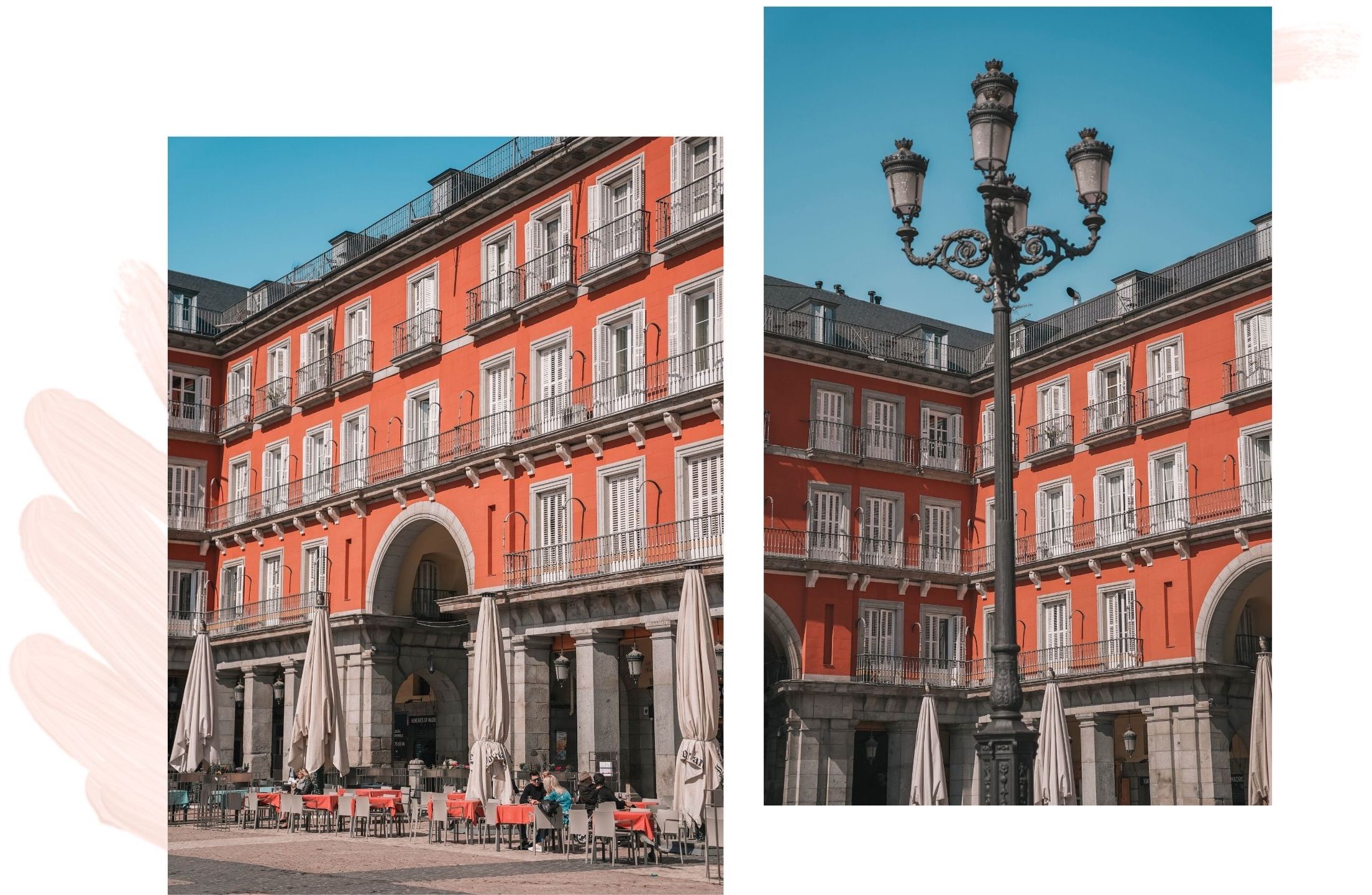 I was waiting to discover this market with impatience but it was closed because of the Covid… 😔 It is of course an address not to be missed! You will find many stalls to taste tapas, wines and cooked dishes. The place is very atypical and you will feel in full immersion.
Voir cette publication sur Instagram
📍
 The Royal Palace
This monument inspired by the architecture of the Louvre is really beautiful! The Royal Palace still has 3000 rooms… It is possible to visit some of them but know that the camera is forbidden.
If you have the opportunity to go there on a Wednesday or Saturday morning, you can attend the changing of the royal guard around noon.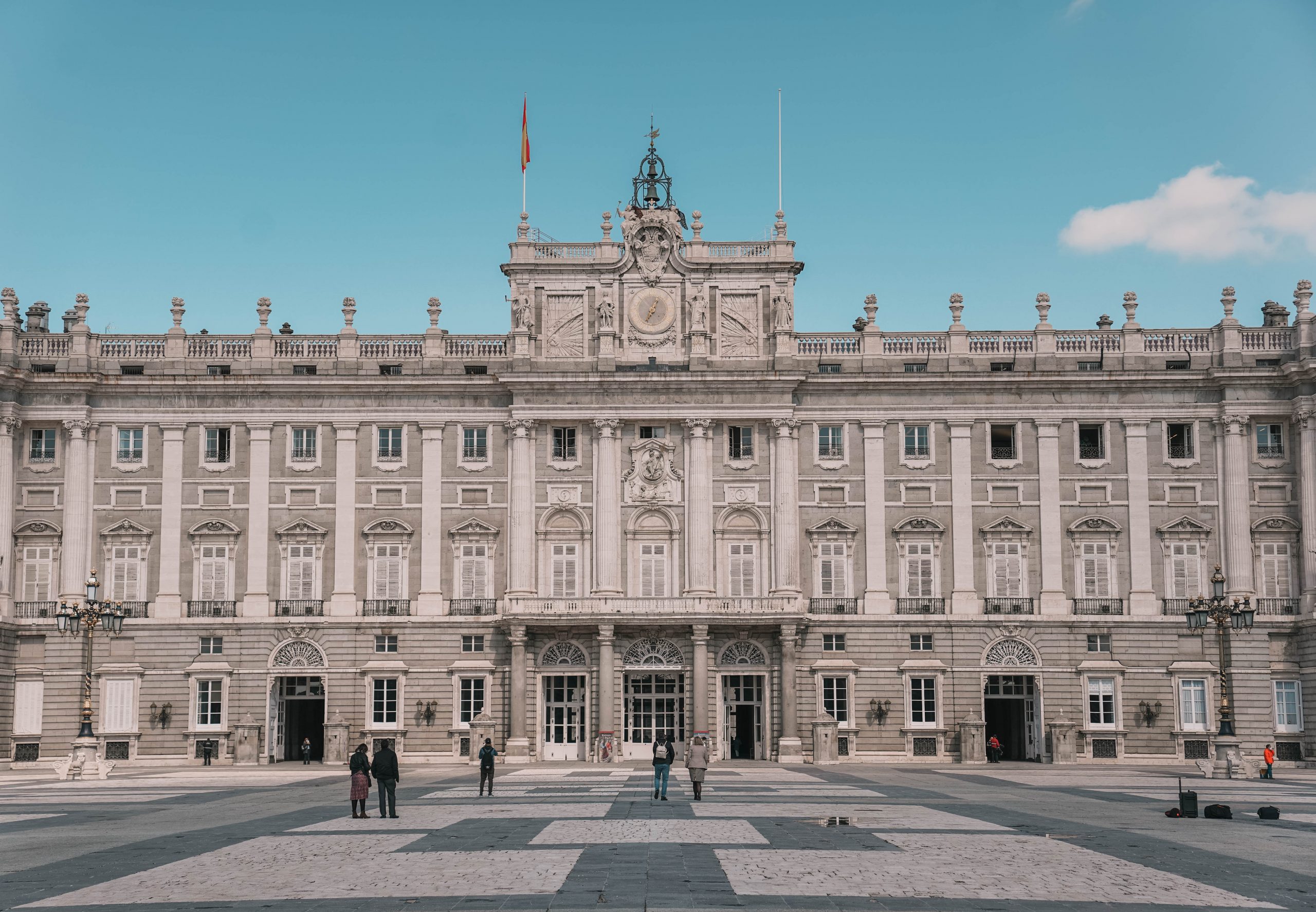 In front of the Royal Palace, do not miss the Almudena Cathedral. One of the most modern in Spain. I did not visit it but it is very beautiful from the outside.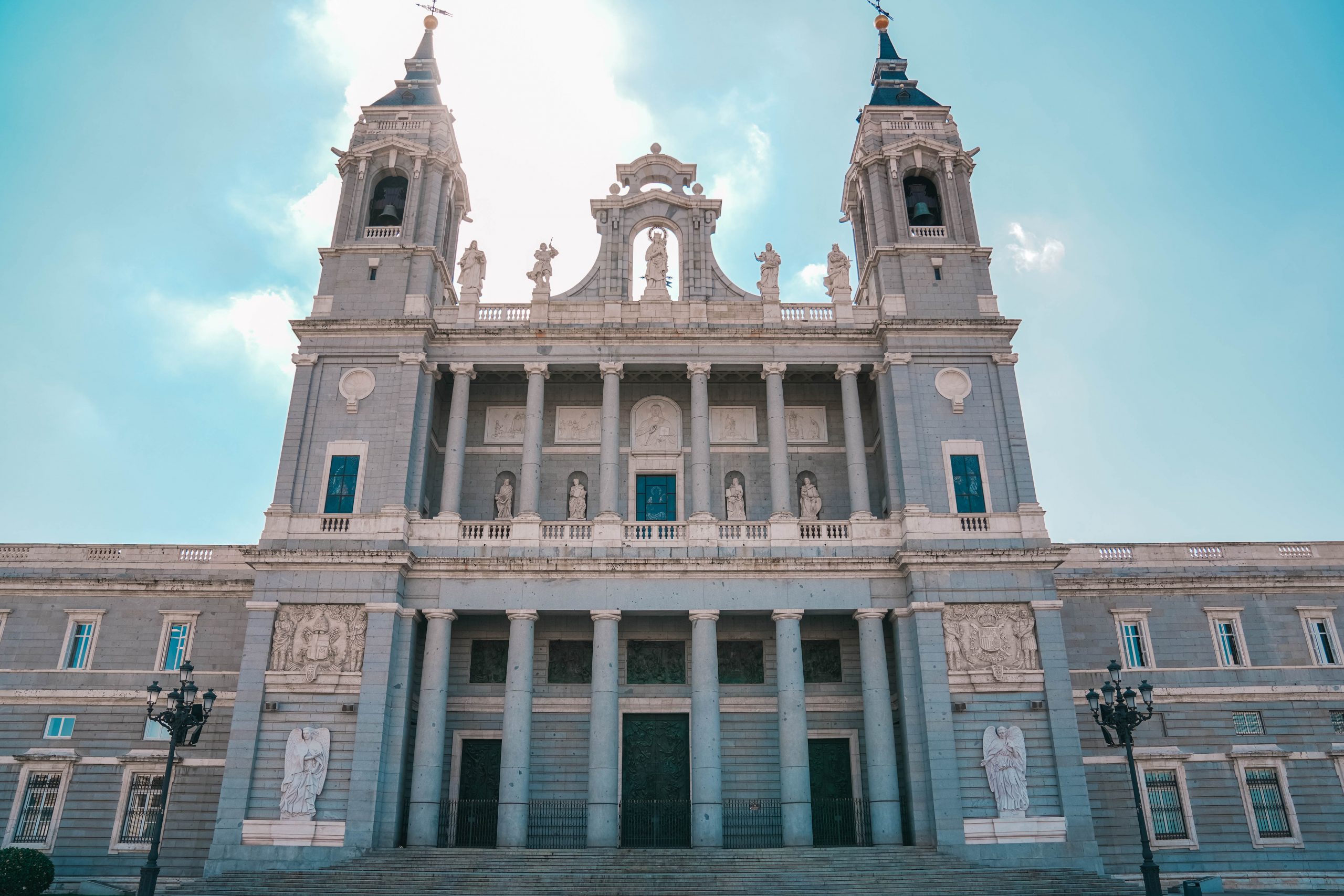 A true must-try in Madrid, you cannot miss Café San Gines! This chocolateria is the most famous in the capital. The churros to dip in chocolate are really incredible 🤤 It's always crowded, but if you can I recommend going around 3pm.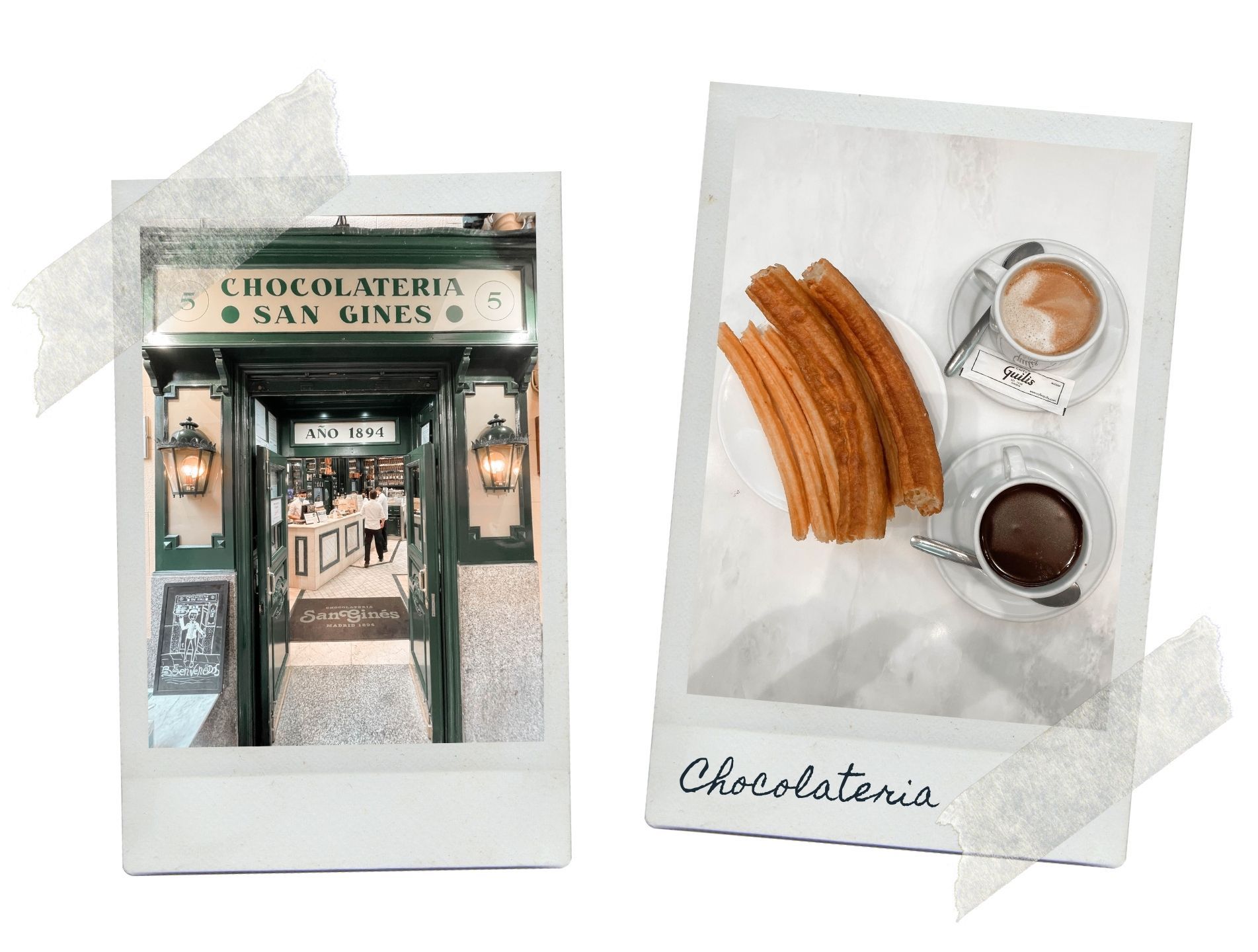 Emblematic pedestrian square of Madrid, its location in the heart of the city (kilometer zero of Spain) and its beauty makes it a meeting place for the madrilenos. Also ideal to find a food address or to have a drink in the middle of the day.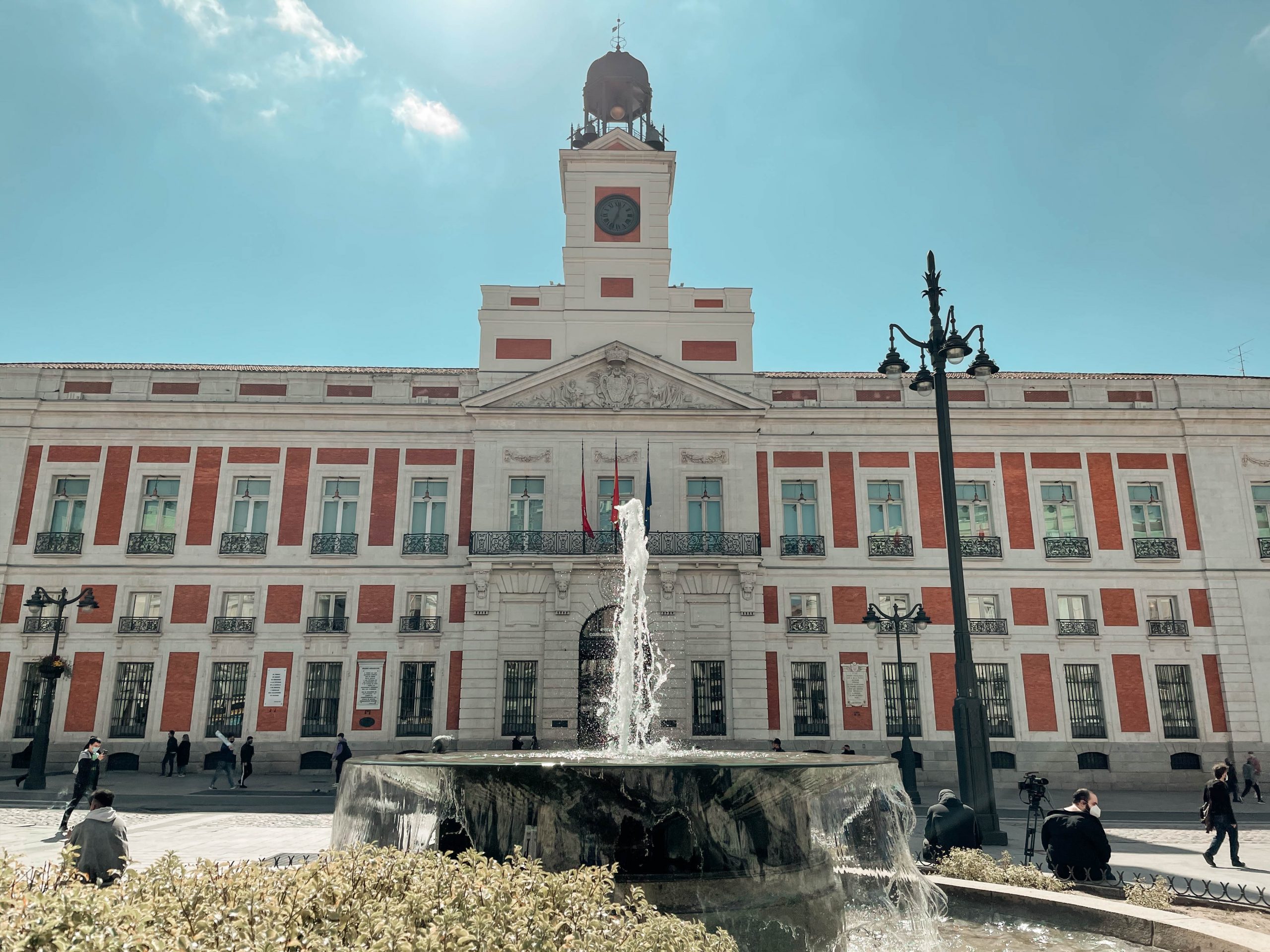 I was able to test the rooftop Ella Sky Bar, very close to the center, I recommend! Perfect to contemplate the sunset inside or outside (do not wait too long because there is not much space).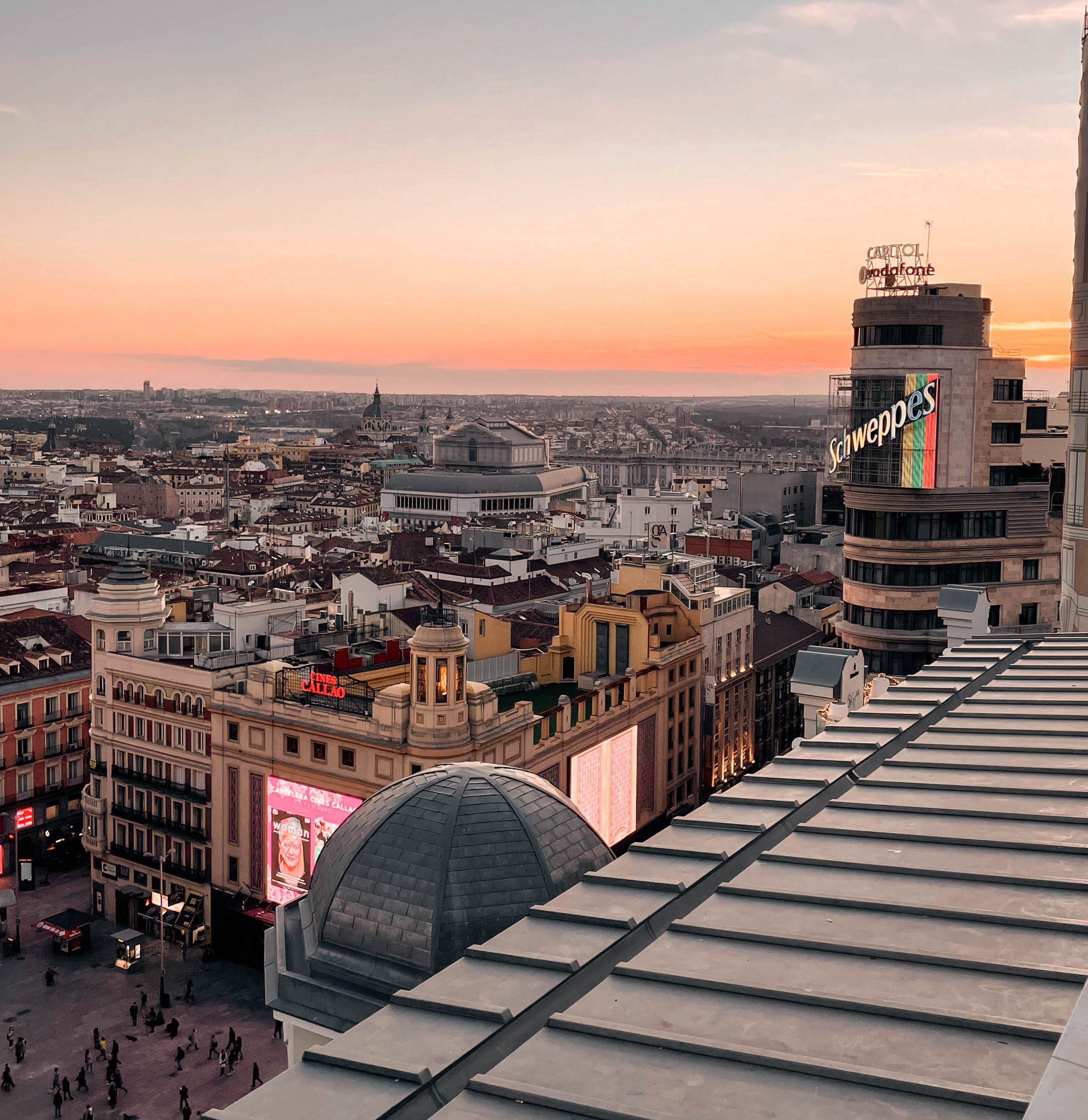 📍 Good address to eat in Madrid
At the end of the day, head to El tigre for some free tapas. 😋 Ok, they are not the tapas of the year but they have the merit to be offered against any consumption 🍺 Moreover, the drinks are not very expensive. Beware, there can be a lot of queues on Friday and Saturday nights as this is the haunt of the city's youth.
---
Day 2: Culture and open spaces
On this day 2 of your weekend in Madrid,I recommend you one of the 2 brunches I could try. Both are really excellent so I suggest you make your choice depending on the location of your hotel.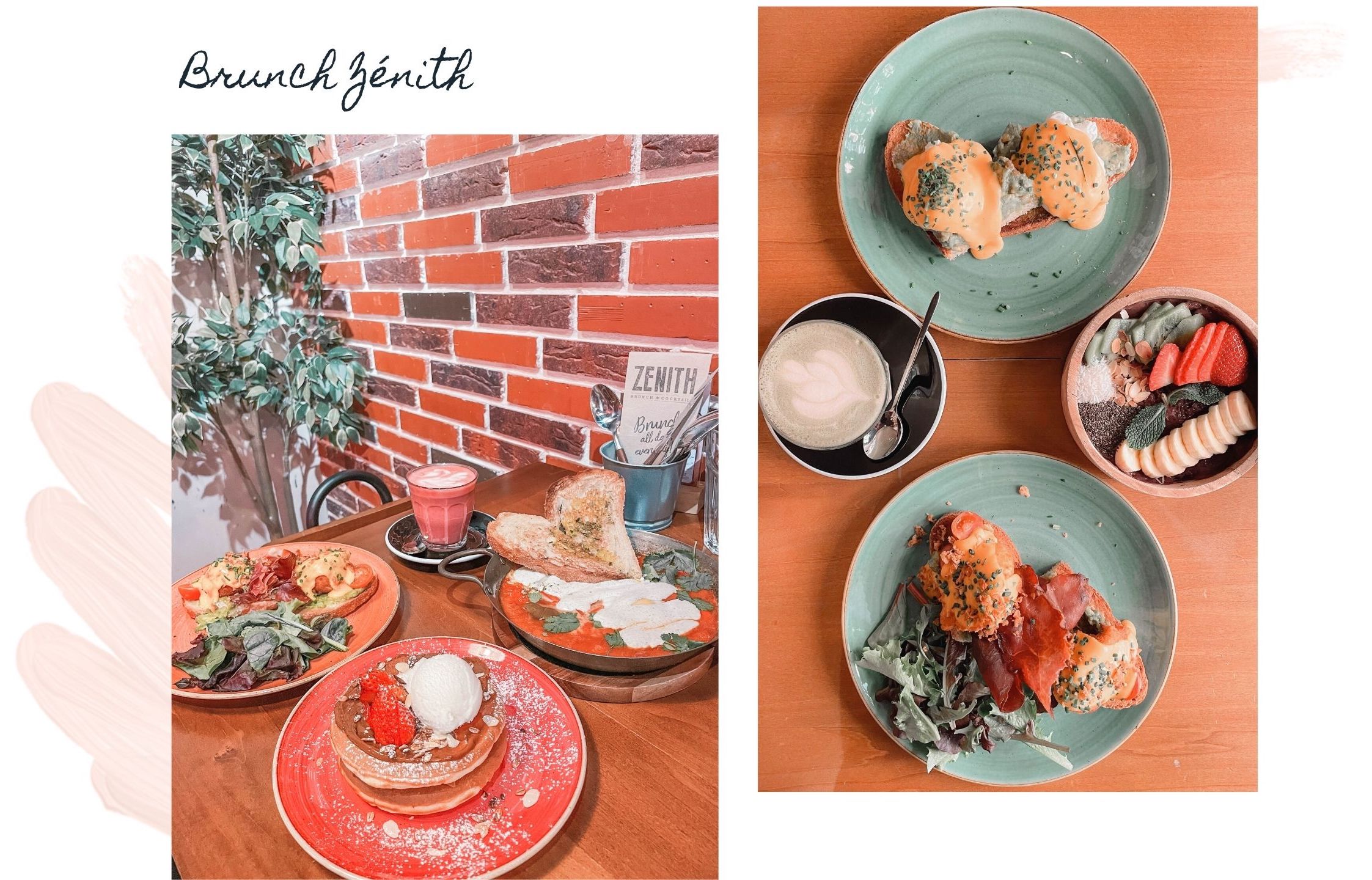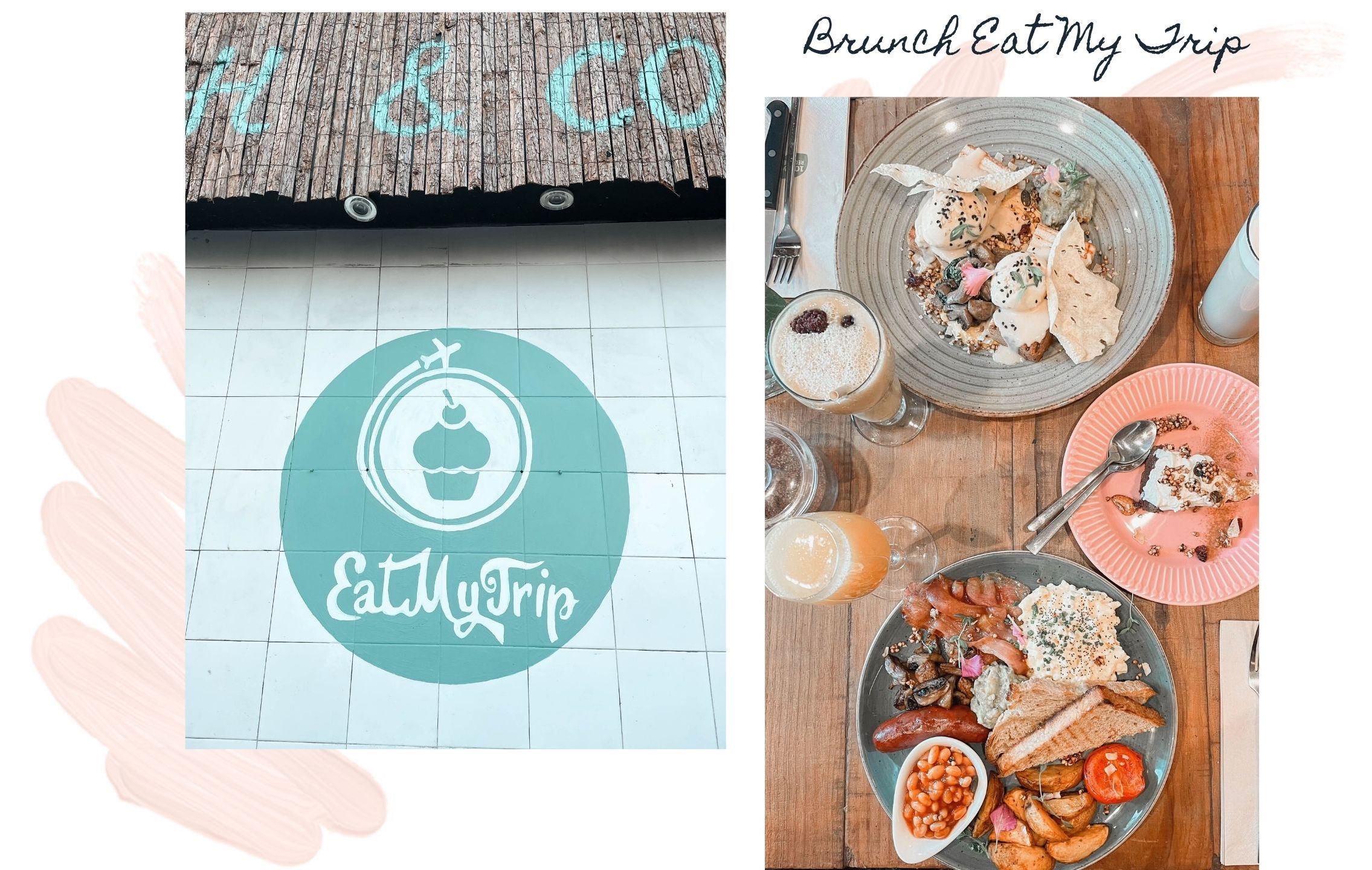 📍
 The Prado Museum                                                                                                      
If you are interested in art, this is truly a must-see if you visit Madrid in 3 days. The museum just celebrated its 200th anniversary and has the most complete collection of Spanish paintings in the world!                                                                                
Book your entrance ticket on this website.
If you wish, it is possible to visit the museum with a guide: click here.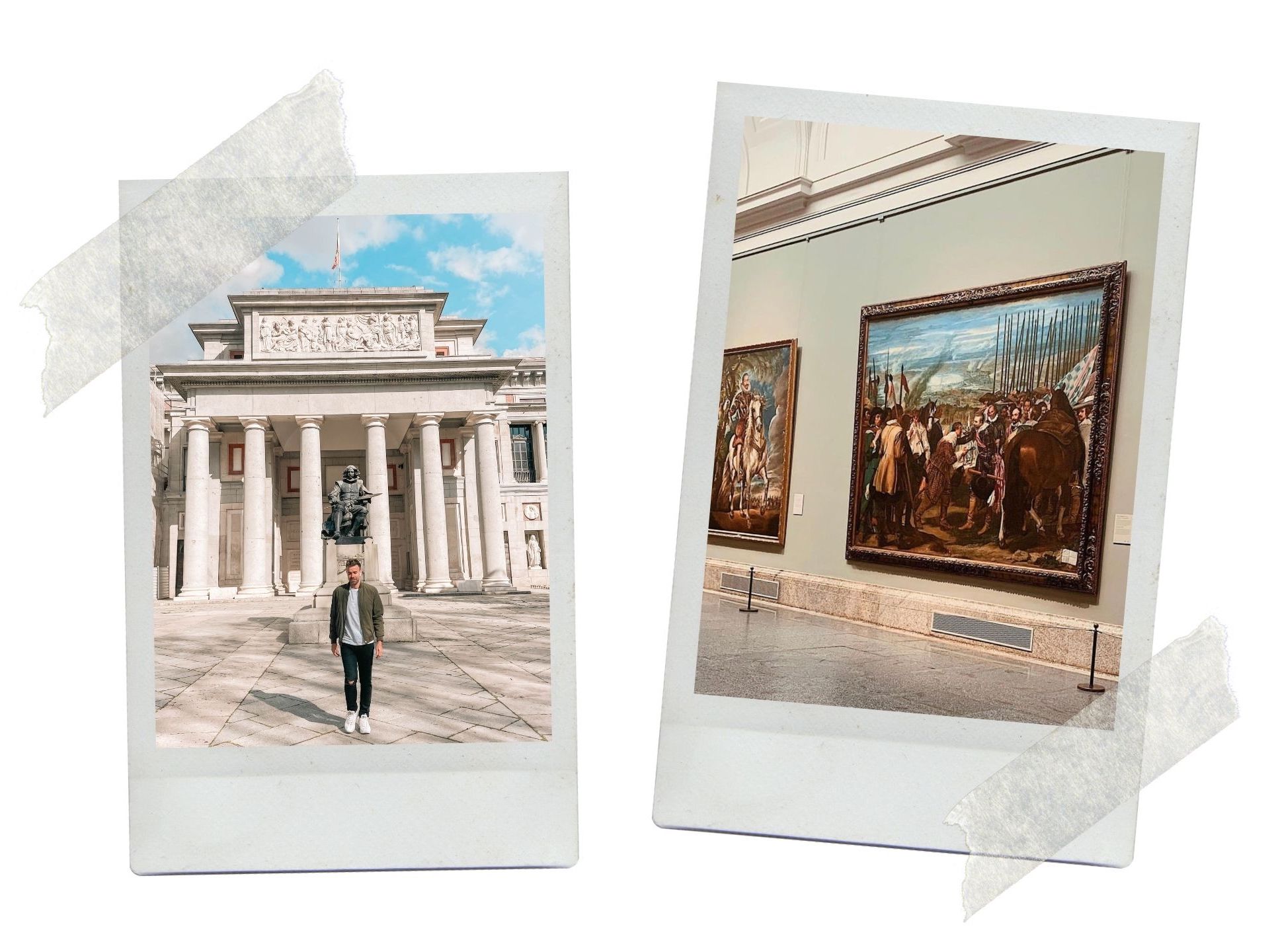 📍
 The Reina Sofia Museum                                                                                    
This modern and contemporary art museum is part of the golden triangle of Spanish art (along with the Prado Museum and the Thyssen-Bornemisza Museum). You will be able to see works by Pablo Picasso and Salvador Dalí among others.
📍
 The botanical garden                                                                                      
Very close to the city center, 2 steps away from the Prado Museum, this garden allows you to find yourself in the calm for a moment.
Entry fee: 6€ but free on Tuesday afternoons from 2pm.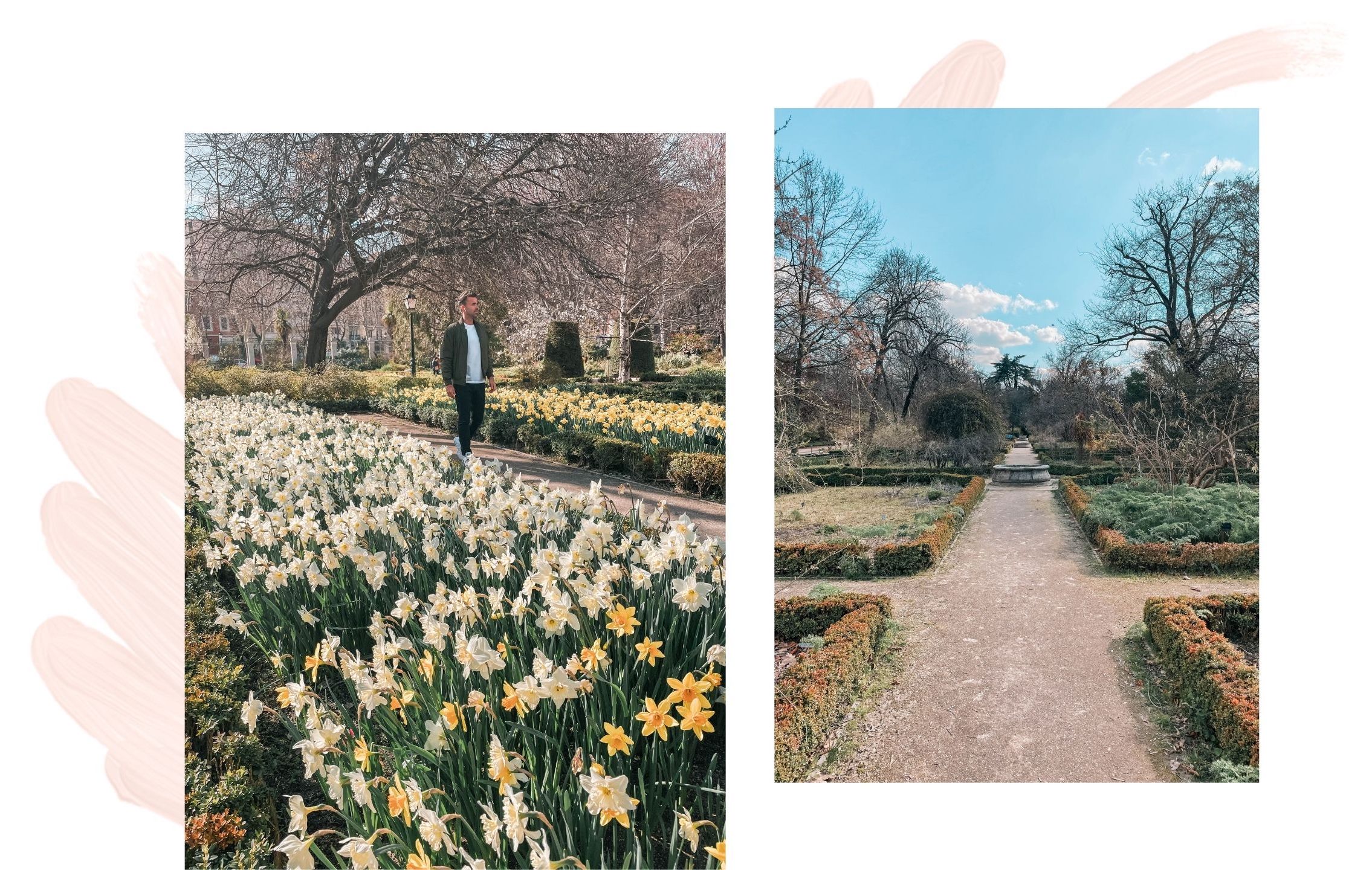 To continue the trend of green spaces, head to Retiro Park! Real lung of the city of Madrid with its 125 hectares and more than 15,000 trees, it can be ideal for a picnic, a bucolic stroll or even to play sports.
Voir cette publication sur Instagram
📍
 Italian dinner in Madrid
Yep, I dare you to suggest in an Italian restaurant Madrid. 😱 La Lettera Trattoria Moderna is an excellent address. The setting, the welcome and the dishes are really top!
📍
 T
H
e Chueca neighborhood to go out in Madrid
After dinner if you are looking for bars / terraces with atmosphere. Walk north to the Chueca neighborhood. In the square of the metro Chueca, you will find many addresses!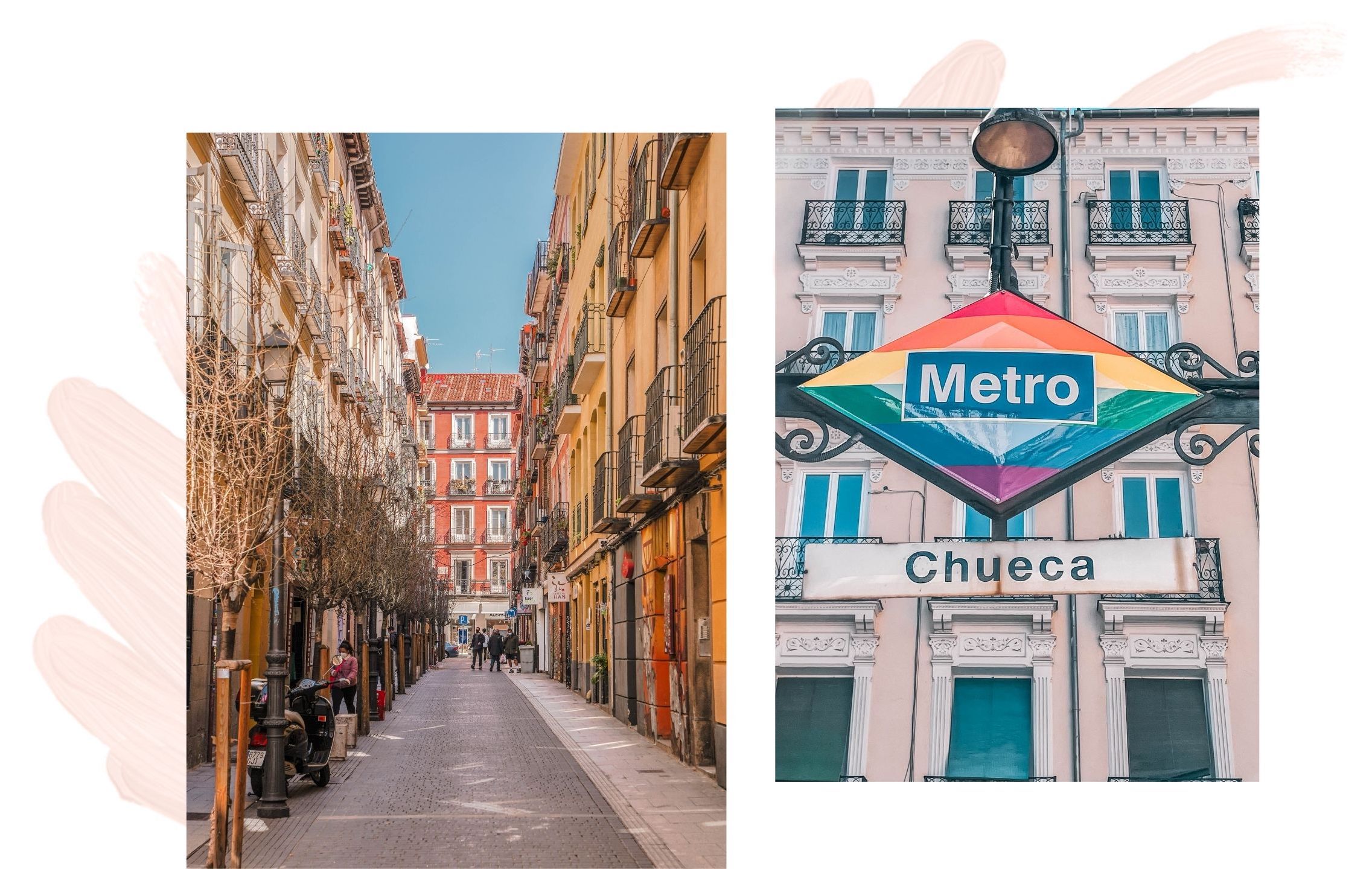 📍 El Rastro

                                                                                                                          
If your day 3 in Madrid coincides with a Sunday, you can visit the iconic Rastro, the city's largest flea market. 400 years old, it is very lively and attended by tourists and locals alike. It starts early in the morning and ends at 2 pm.
To get there, from the Plaza Mayor, take the exit from the square to the south (Calle de Toledo) and go straight to Calle de la Ribera de Curtidores for 10 minutes. Watch out for pickpockets in this area.
Madrid's main train station is the only station in the world I have visited without having a train to catch. And for good reason, the Atocha station houses a huge greenhouse with a tropical garden!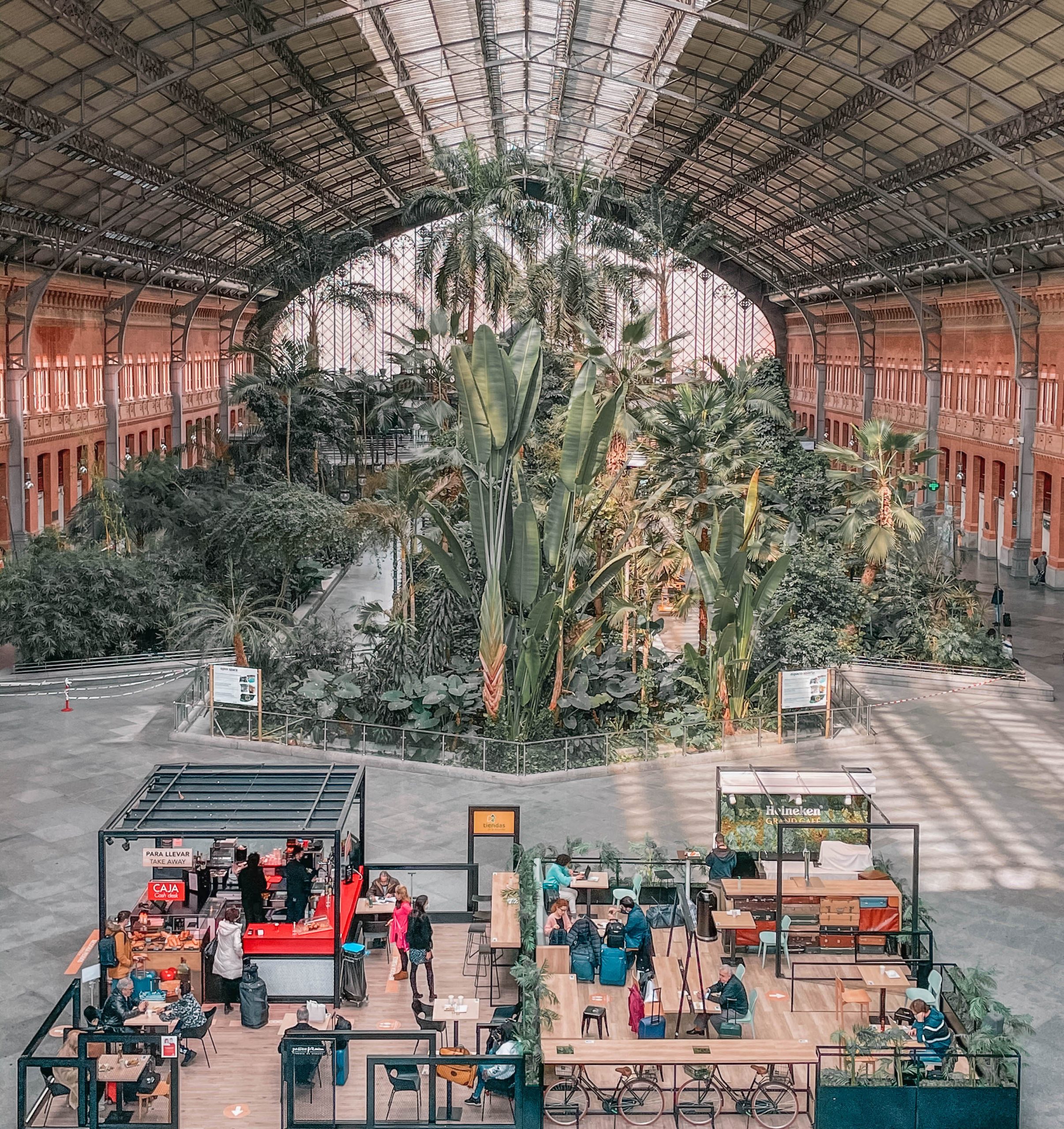 📍 Las Ventas Bullring
Located a few metro stops from the city center, the Las Ventas Bullring (also known as Plaza de Toros) is the third largest in the world (24,000 available seats) and dates to 1930. It still gathers a lot of people from Madrid on special occasions like the Feria.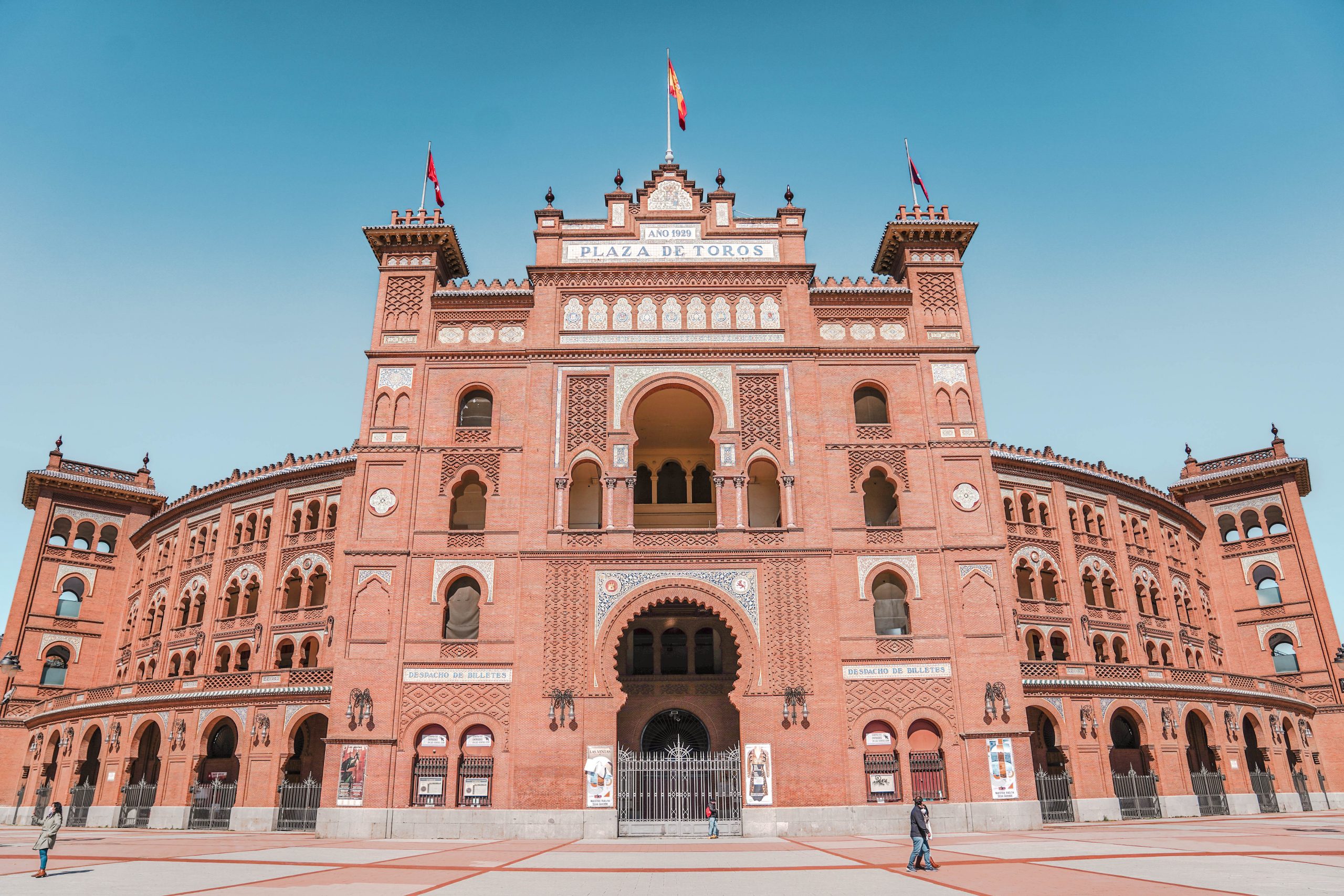 For this itinerary, I recommend 2 addresses in Madrid for a quick lunch break:
Pans

for its colorful empanadas with multiple recipes

Levaduramadrewhich

is an excellent bakery with a lot of choice!
📍
 The Theater and the Opera of Madrid
Other cultural places not to be missed are the Madrid Operaand Theatre.The Madrid Opera is one of the most renowned in Europe for the quality of its acoustics.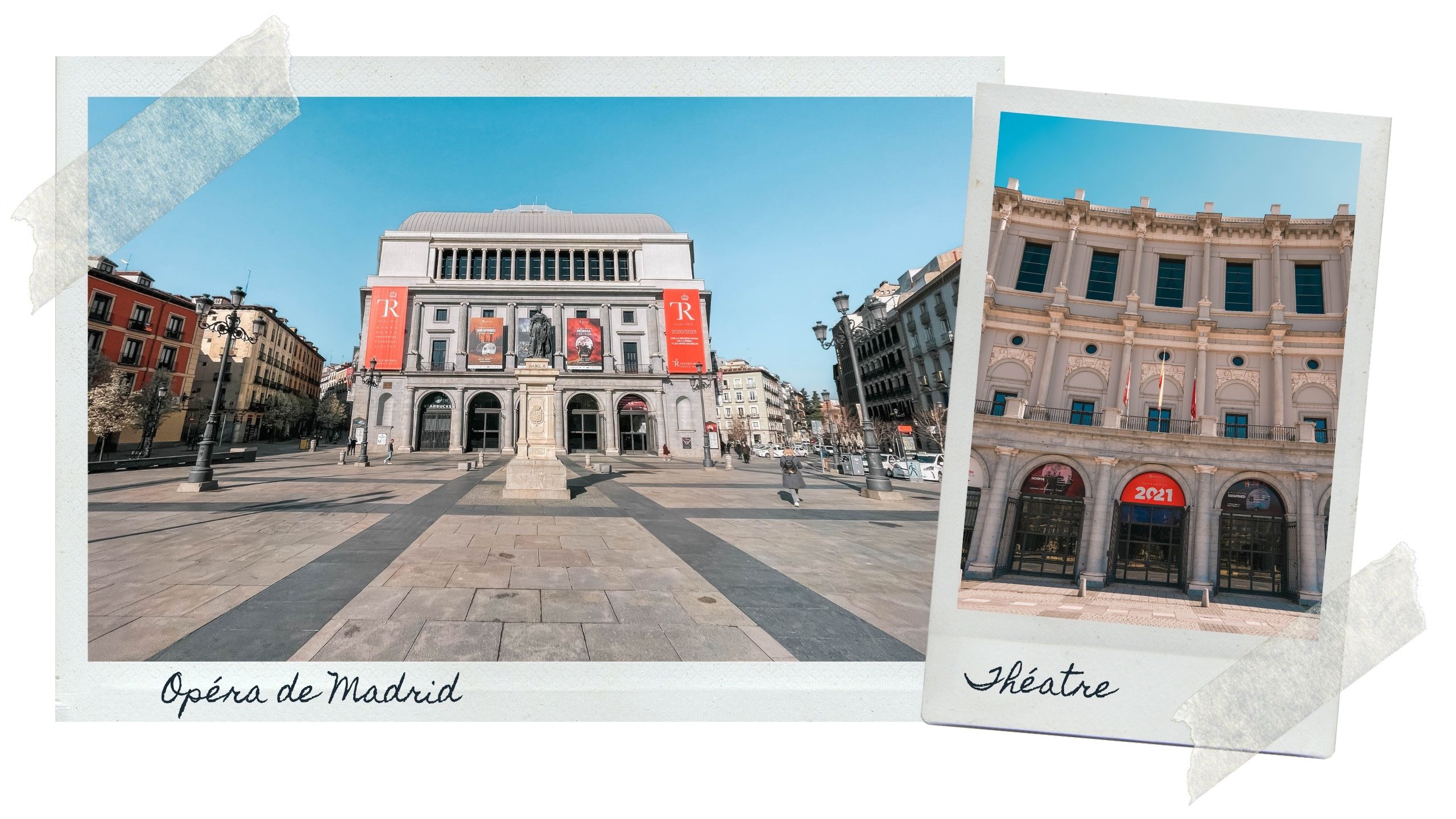 Egyptian temple in the heart of Madrid, the temple of Debod was offered to the Spaniards to prevent them from being flooded after the construction of the great Aswan dam. I recommend you to go there at the end of the day to admire the sunset. Generally, the temple is surrounded by water but it seems that during the Covid period the monument stays dry.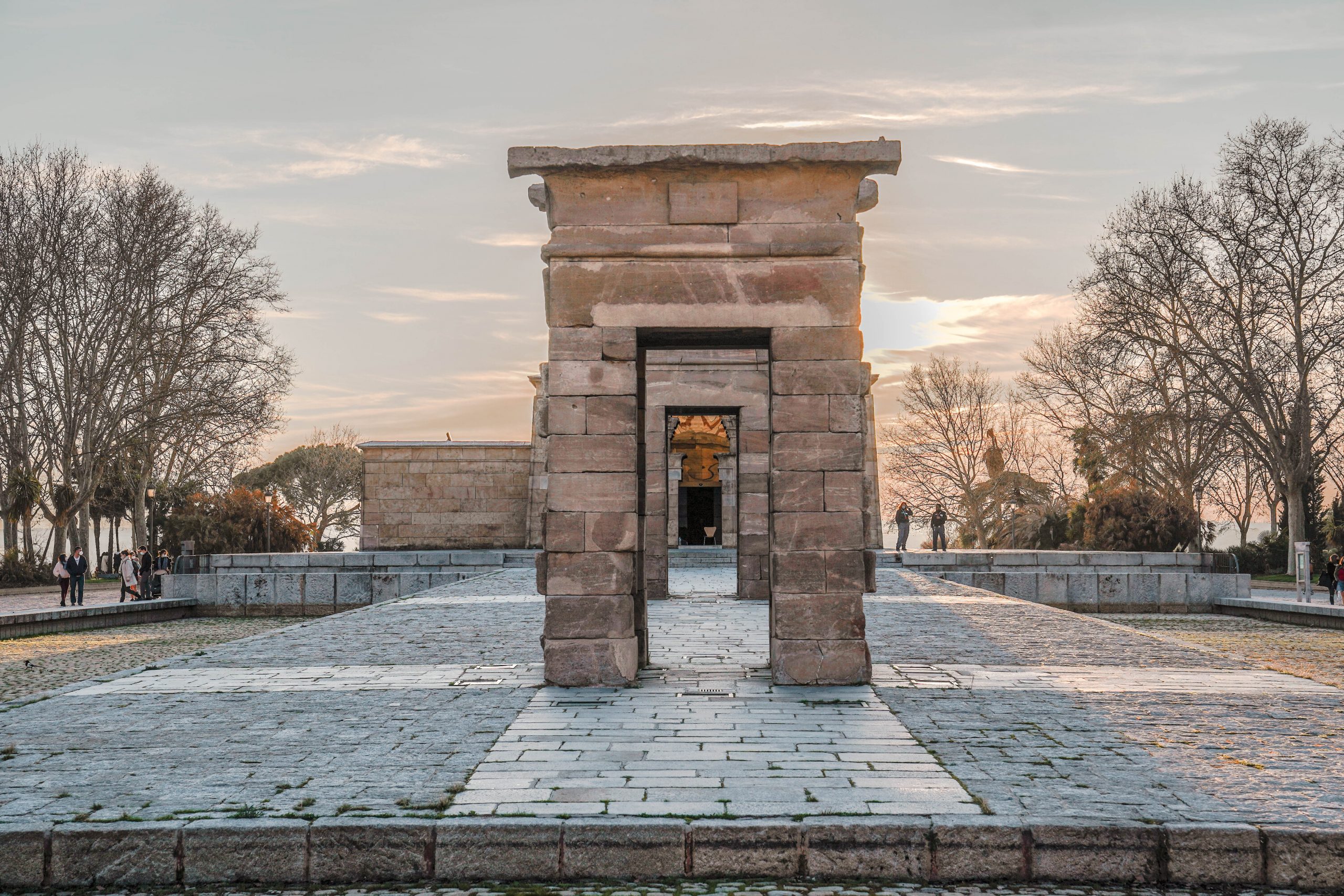 ---
I hope this 3-day itinerary in Madridhas helped you plan your weekend! Here are some other travel guides for a city trip in Europe:
Also, another Spanish city we loved:
💌 Itinerary in Seville LIEN for the weekend