What to do in Bordeaux for the weekend? Visit Bordeaux in 2 days
Ah Bordeaux… this magnificent city where life is good! Very trendy in the last few years, Bordeaux is a great destination for a weekend in France. You'll find everything you need in Bordeaux: excellent terroir, beautiful architecture, designer and artisanal shops, and beautiful surroundings. 😍
Find plenty of information on this site for your weekend in Bordeaux.
---
What to do in Bordeaux in 2 days – Weekend in Bordeaux
First of all, I advise you to take the Bordeaux Métropole City Pass for 48 hours, which will give you free access to dozens of sites and monuments, many discounts, as well as unlimited access to the city's public transport.
In this itinerary to visit Bordeaux, we will see together the must-see places of the city and the activities that I think you should try!
Day 1: Visit the centre of Bordeaux
After having a hearty lunch at the Puy Paulin restaurant, I had the chance to get a first glimpse of the city during a bike ride.
🚲 Guided bike tour of Bordeaux
Accompanied by Jean-Christophe, a native of Bordeaux who loves his city, I was able to marvel at the most beautiful spots in the city! Our guide, in addition to being super nice, explained historical anecdotes that allow us to better understand the configuration of Bordeaux.
The ride lasts about 2h30/3h. It is very pleasant to cycle in the city centre as the paths are very well laid out!
➡️ See other activities to visit Bordeaux.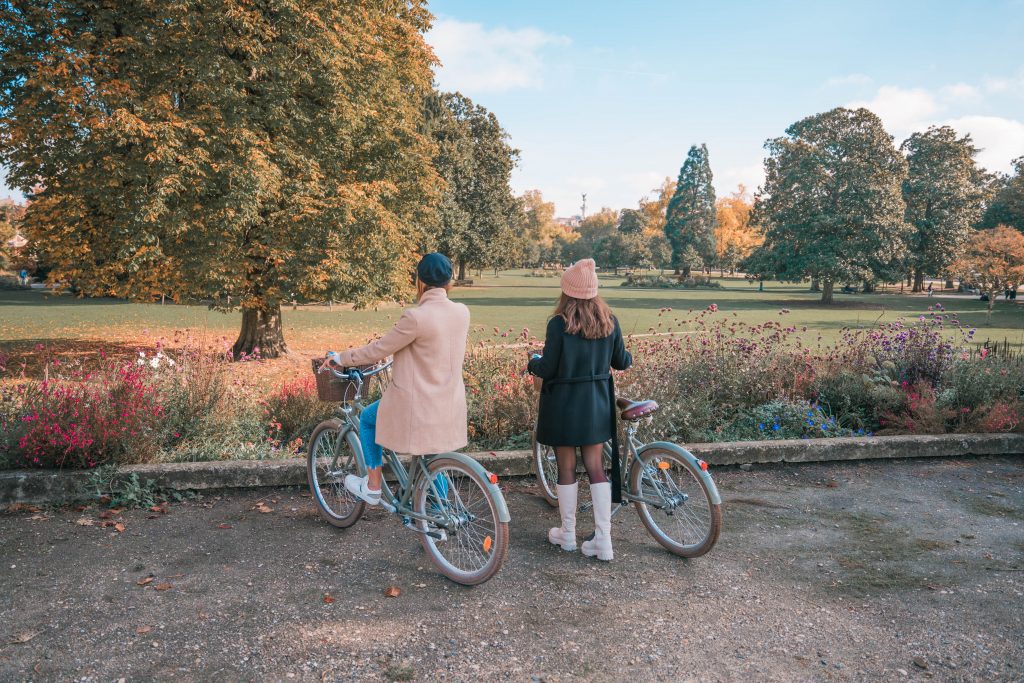 Other option: on foot
If you prefer to visit the city on foot on your own, here are the must-see places in Bordeaux:
The Water Mirror and the Place de la Bourse
The Porte Cailhau
The Big Bell
Pey Berland Tower and Saint Andrew's Cathedral (on Day 2 of this itinerary to visit Bordeaux)
The Place de la Comédie and its opera
The Public Garden
The Place des Quinconces
📍 See the pedestrian route on Google Maps. You just have to add your starting point according to your position. This is just a list of my favourite places, but know that everything is beautiful in Bordeaux 🥰. The best thing to do is to wander around the city at random and you are sure to have some nice surprises. Note that for shopping lovers, you can go to Rue Sainte-Catherine after Place des Quinconces to splurge!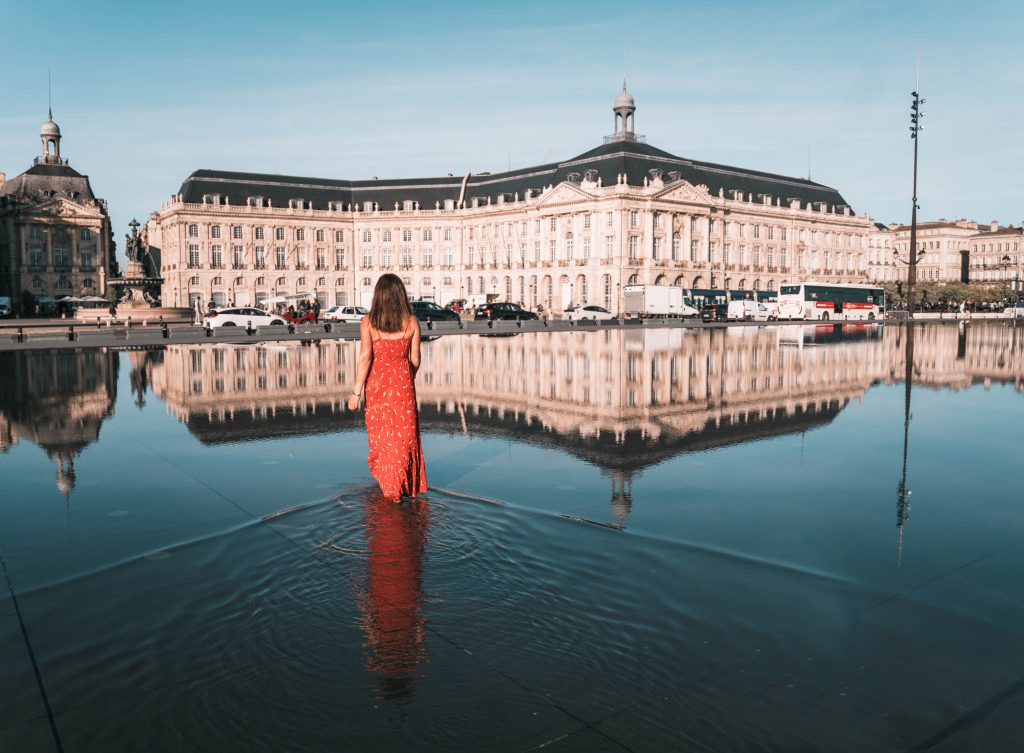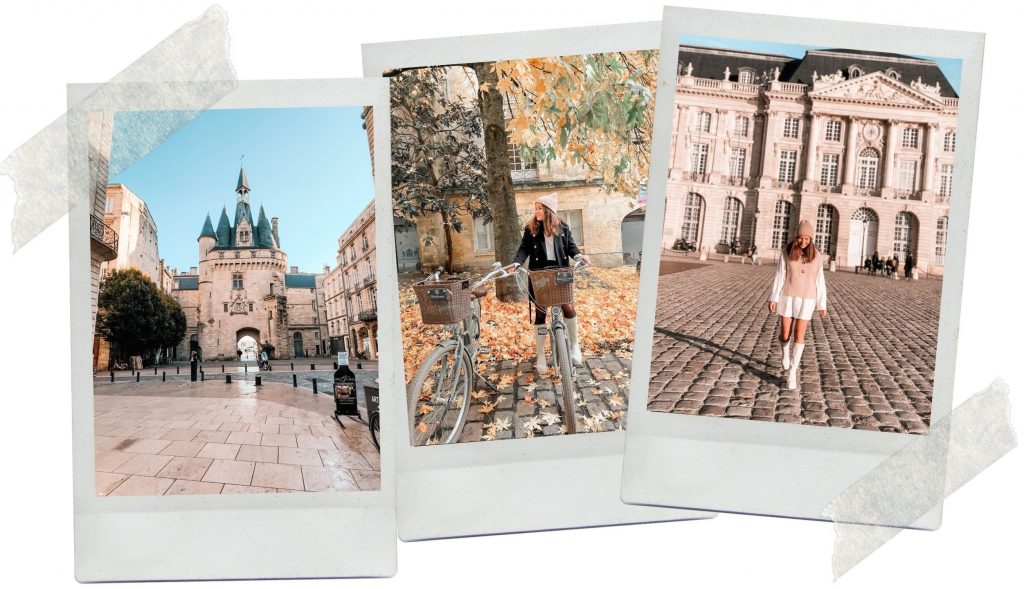 🕊 Relaxation at the Guerlain SPA of the InterContinental Hotel
After all that sport (haha 😂), it's time to relax at the magnificent SPA of the InterContinental Hotel in Bordeaux, signed by Guerlain. The place features a heated pool, a sauna, a hammam, as well as a relaxation area and an herbal tea bar. Unfortunately, I didn't have the opportunity to test the treatments as the schedule was full.
If you are not a hotel guest, you will have to book a treatment. You can find the list of services by clicking here.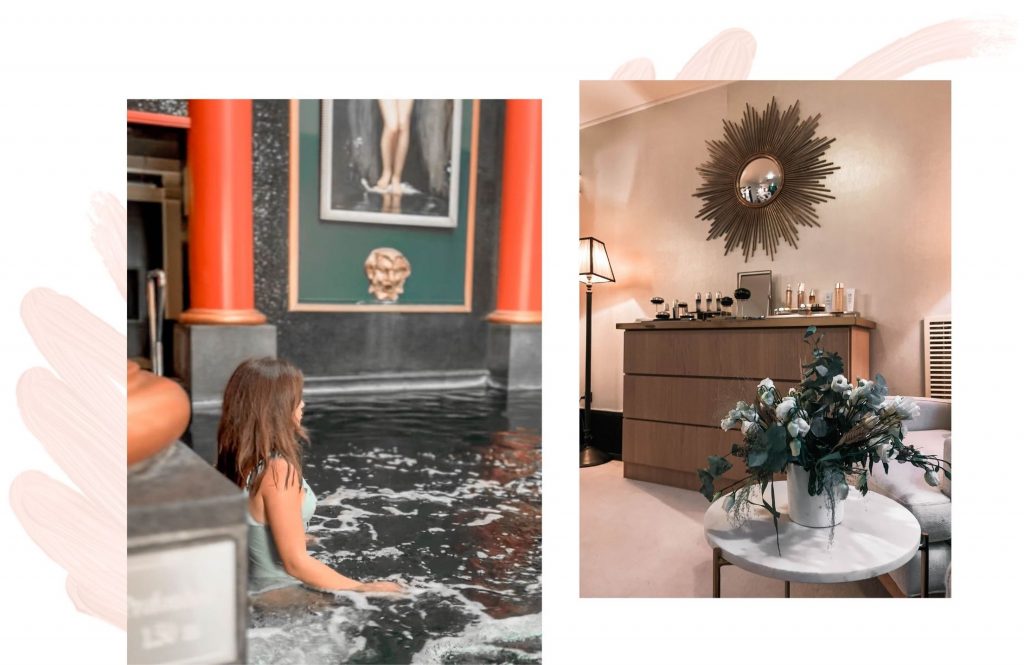 🤩 Discover the Chartrons district
Les Chartrons is the trendy bobo district of Bordeaux. You'll find nice little shops, plenty of restaurants, cafes and bars. What I liked about the Chartrons district is the village atmosphere in the heart of the city. It's a bit far from the centre of Bordeaux but I really recommend you to go there!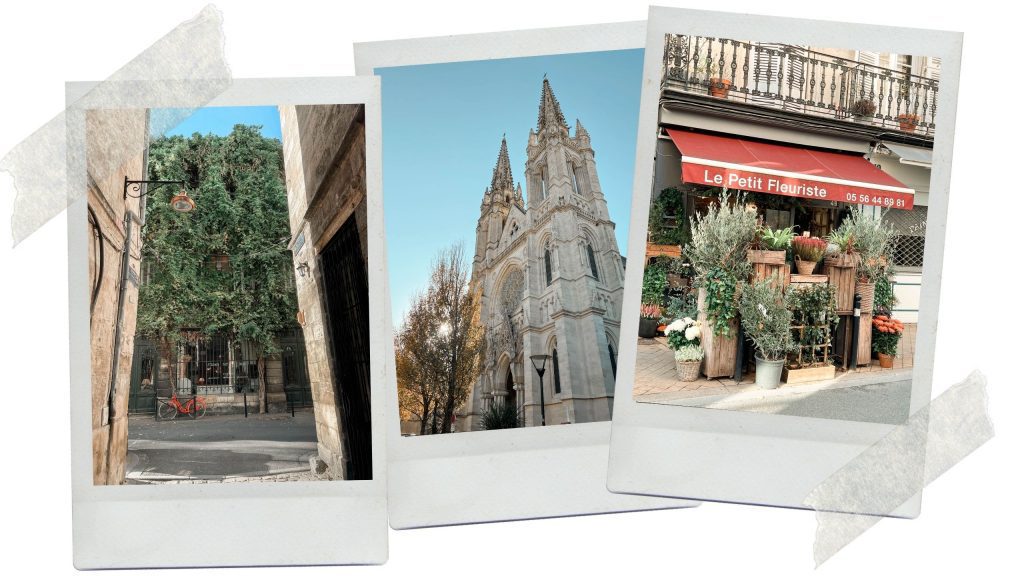 💌 Dinner at Le 1925 restaurant
If you are wondering what to do in Bordeaux, eating will be part of the answers for everyone. As I told you, it's a city of bon vivants, where you can definitely enjoy yourself!
Le 1925 is a traditional brasserie where you can enjoy delicious food in a chic and traditional setting. The wine selection is also top notch.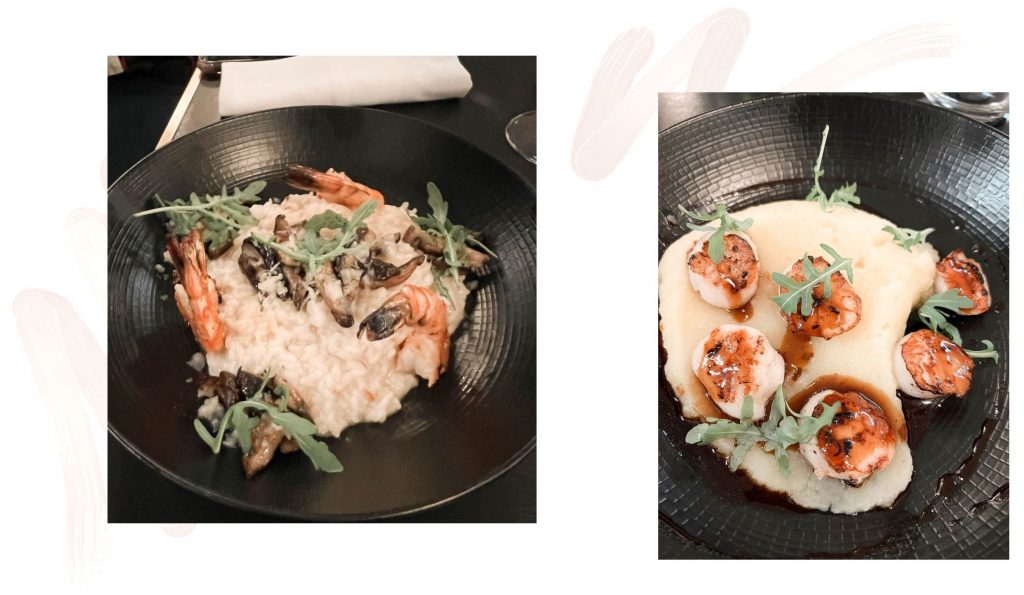 Day 2: Must-do's in Bordeaux
🤍 Climb the Pey Berland Tower
To enjoy a panoramic view of the city, head to the top of the pretty Pey Berland Tower, located right next to Bordeaux's Saint-Andre Cathedral, which is also worth a look! To get to the top, you'll have to climb the 231 steps.
🎟 Access: €6 per person or free with the Bordeaux Métropole City Pass.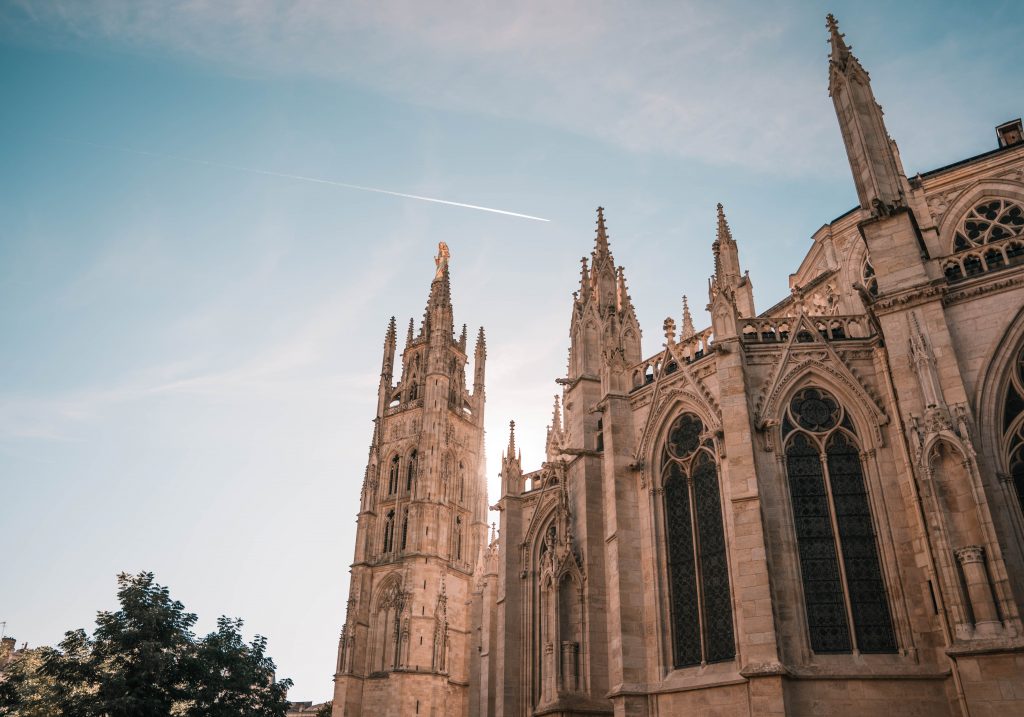 💌 Good addresses in Bordeaux
To recover from your efforts, there's nothing like a little snack. Head to Pascal's Dunes Blanches shop to try these delicious pastries, from Cap Ferret. During your weekend in Bordeaux, I also recommend that you go and get some cannelés at La Toque Cuivrée. You'll find them all over the city centre.
Then head to La Brasserie Bordelaise, an institution here! Their dishes are based on specialities from the South-West. It's copious, it's good, we love it. At the end of the meal, I could even digest with a small glass of Armagnac from 1993 (my birth year).
🍇 Visiting vineyards in the Médoc
Globally recognised as the wine capital of the world, you have plenty of options for visiting vineyards around Bordeaux. Our guide John from Bordeaux Wine Trails Tours chose to take us to the Médoc to visit two beautiful chateaux: Château Lascombes and Château Du Tertre.
Bordeaux Wine Trails Tours offers off the beaten track tours to discover incredible vineyards and, of course, to taste their wines! Not only will you learn about the wine culture, but you'll also see some beautiful scenery 😍. I am really looking forward to going back to Bordeaux to discover the Saint-Emilion area with John, who is a guide bringing real added value to the Wine Tour with his knowledge and humour.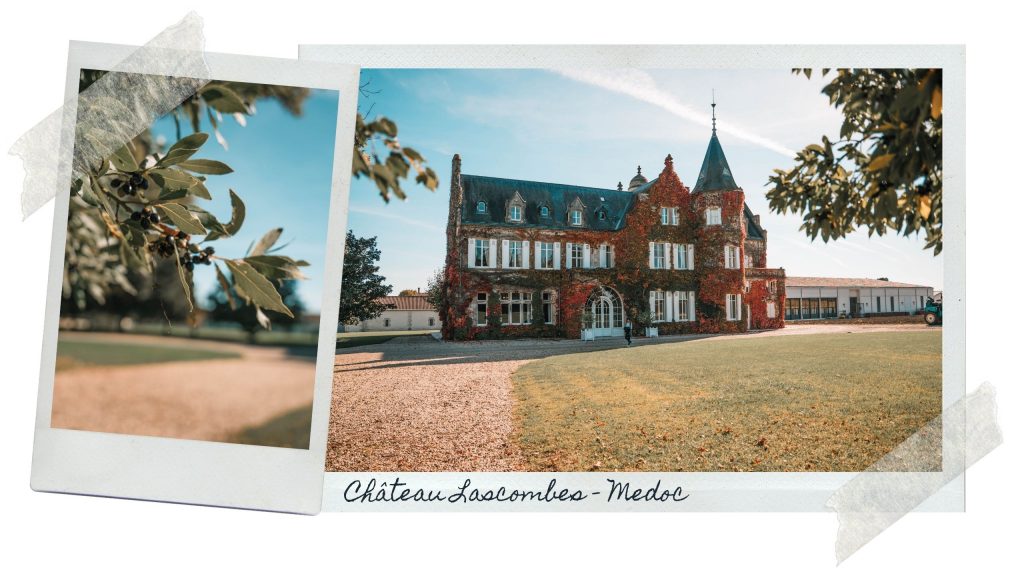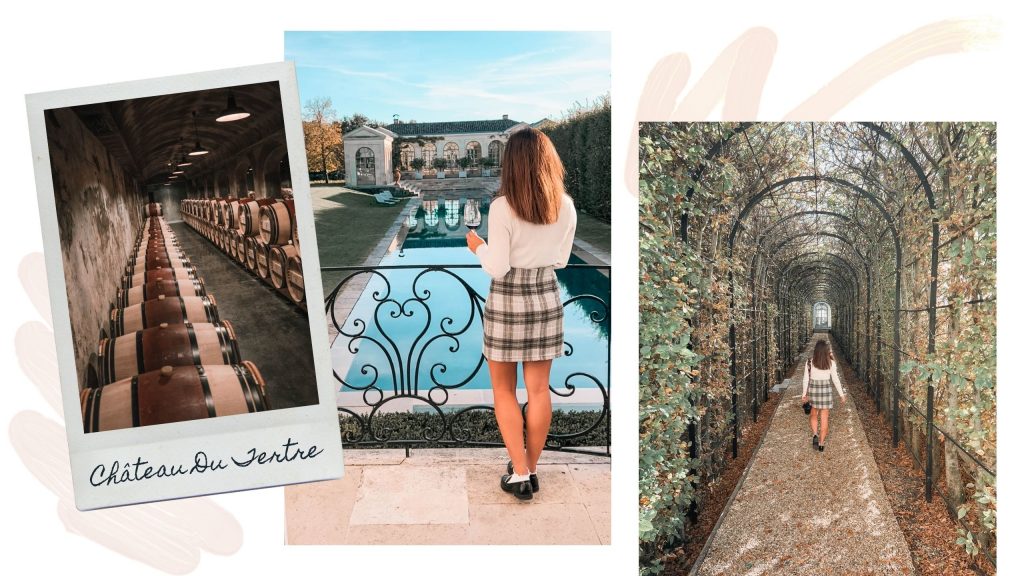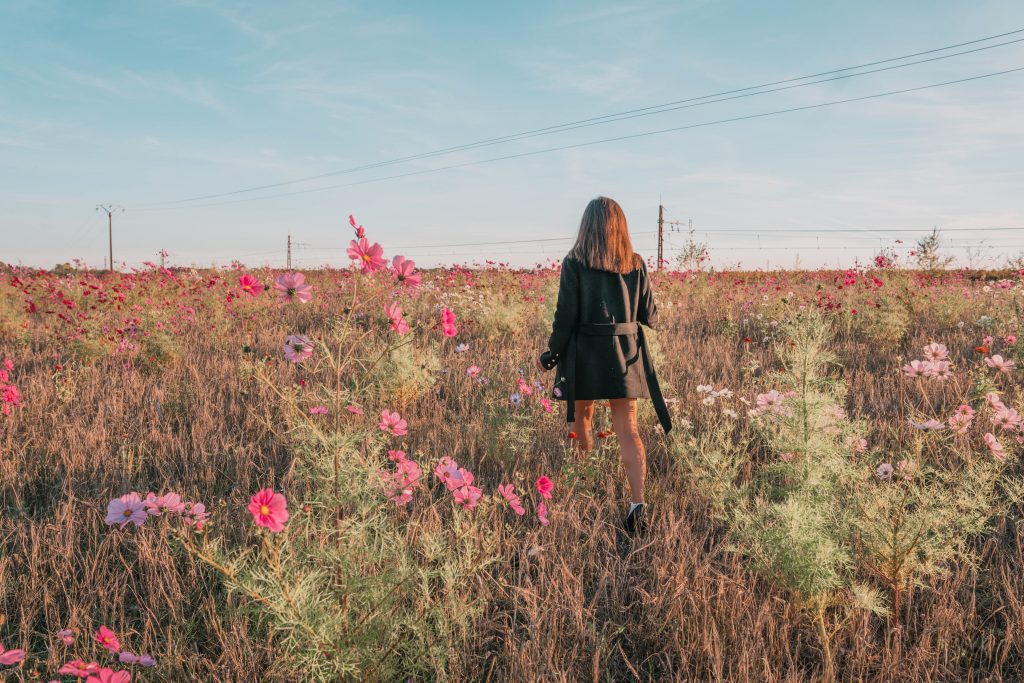 🔥 Dinner at La Tupina Restaurant
La Tupina was my favourite address during these 2 days in Bordeaux. Original thing, the cooking is done over an open fire. For meat lovers, this is the must try! The decor is period, you feel transported in a rustic setting while you are in the city centre. To sum up: I love it 🥰.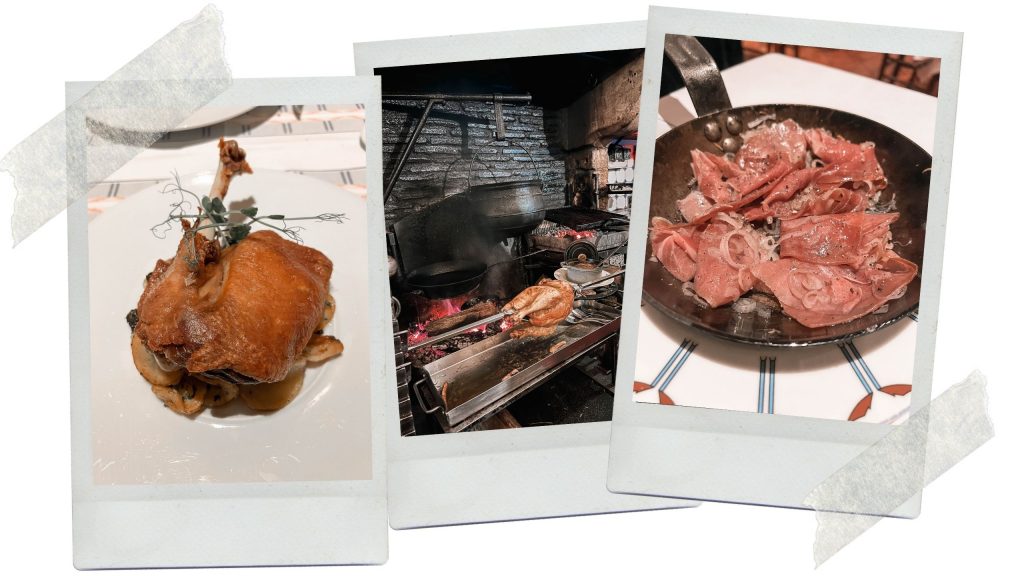 Day 3: What to do in Bordeaux?
If you've planned an extra day, here are some other places to visit during your weekend.
Cruise on the Garonne
The Garonne is the river that runs through Bordeaux. I recommend taking a cruise on it so you can admire the city from the water. I didn't have time to do it but it's on my list of activities to try for my next visit! 🥰
💌 You have two options: Cruise & Brunch on Le Luna or Cruise & Glass of Wine.
La Cité du Vin
There are plenty of things to do at the Cité du Vin! You can visit the permanent and temporary exhibitions, but also attend wine tasting workshops. There is also a gastronomic restaurant at the top with a panoramic view.
I recommend you to visit the exhibitions if you are passionate about wine. To be honest, I didn't feel much for it, but then again I'm not a museum person. On the other hand, I loved the tasting workshop because it was fun and I learned a lot! Also, the panoramic restaurant le 7 is a must do: the food is excellent and the wines offered are obviously delicious. 🤤
🎟 Book your entrance or your tasting workshop
The Pools of Light
I didn't have time to go there and it's a shame, because it looks hot 🤩. Les Bassins de Lumières is a digital art centre (the biggest in the world!) located at the submarine base in Bordeaux. So it's all about digital and immersive exhibitions. I find it a very modern way of presenting art.
💌 Price: €13.50 per adult – Link to the ticket office
Darwin's eco-system
If you like alternative places, I recommend you to check out Darwin ecosystem, which is located on the right bank of Bordeaux! This former barracks has been refurbished into a super cool place. You can go to the skatepark, eat, find bargains in the second hand space, or discover designers… Darwin is an ethical, dynamic place, not to be missed when you visit Bordeaux.
In summer, stop for a drink at the Chantiers de la Garonne or at the Guinguette Chez Alriq which are two very nice terraces.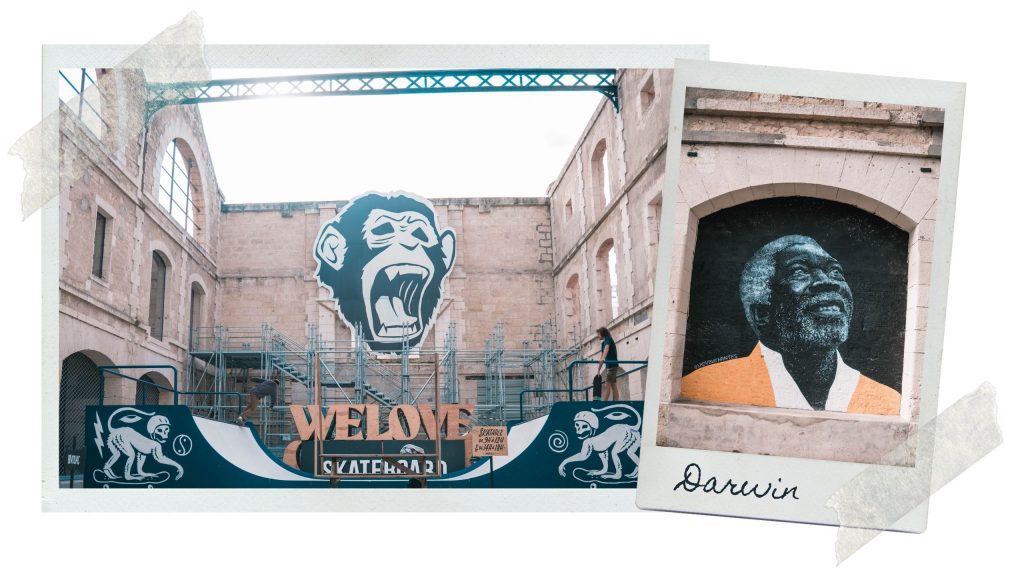 ---
Weekend in Bordeaux: tips
Where to stay in Bordeaux?
I was lucky enough to stay at L'Hôtel Particulier, a magnificent establishment perfectly located in the centre of Bordeaux. The decoration of the rooms is splendid, all in elegance. A little extra: they are named after regional vineyards. I highly recommend this hotel for a romantic and intimate getaway 🥰.
💌 Rates and booking of L'Hôtel Particulier: click here.
For smaller budgets, I recommend these centrally located accommodations:
Le Quality Hotel Bordeaux Centre: booking
Bordeaux Traditions which rents studios
Les Appartements de la Victoire (studios and flats): click
Voir cette publication sur Instagram
When to visit Bordeaux?
Bordeaux can be visited all year round! However, if you want to enjoy outdoor activities, I would advise you to avoid the winter months. Personally, I went in autumn and had great weather with about 18°C. It was perfect. ☀️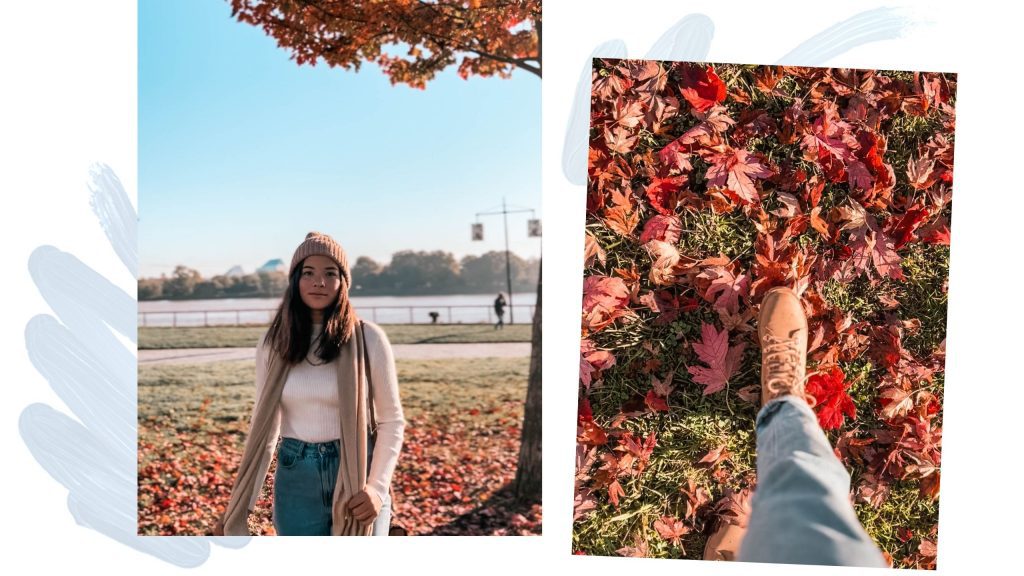 ---
I hope that I have helped you in the organisation of your weekend in Bordeaux and that I have given you information on what to do in Bordeaux. 🥰
If you're looking for city trip ideas, don't wait any longer to discover our guide on Lyon, or even on Porto!