What to do in Porto? Our 3 day itinerary in Porto
Like all the Portuguese cities we have had the chance to visit, Porto has a very warm atmosphere where you feel good from the very first moment. Moreover, Porto is often accessible with low cost flights from most French cities. How to visit Porto in 3 days? We propose you a detailed itinerary to discover what to do in Porto! I stayed 6 days to take the time to enjoy without pressure but the city is easily covered in 3 days. 😊
Here is a selection of 4 tested and approved hotels:
---
Travel to Porto for the weekend: what to do in 3 days?
How to prepare your trip to Porto?
➡️ When to go to Porto?
The city of Porto enjoys a fairly mild climate all year round. In winter, the temperatures remain mild, and in summer there is normally no very hot weather thanks to the Atlantic sea air. We recommend visiting Porto from March to June and from September to November to avoid the crowds and enjoy the sunny terraces. ☀️
➡️ Where to get your plane ticket?
We recommend that you compare the best offers and book your flights on Skyscanner.
💰 What is the budget for 3 days in Porto?
Flights France – Porto : 80€ per person on average
Airport – city centre: 40€ return with private driver in 20 minutes (book here) or 3,20€ return with the metro for 2 in 45 minutes.
Hotels: 60€-80€ per night for a 3 star or even 4 star hotel depending on the period
Restaurants: 30€ per day per person for 2 meals
Total = 390€ for a 3 day stay in Porto or 195€ per person, excluding activities / visits.
➡️ How to get around Porto?
🚇 The advantage of this city is that everything can be done on foot! However, you can take a metro card if you want to save time or energy. With this card you will also be able to enjoy discounts on tickets.
🛵 Also, for a complete visit of the city without too much effort you can opt for a tuk-tuk tour, it's very nice, the explanations are top notch and you'll have the chance to enjoy a good glass of port with a beautiful view of the Douro. 🤤
🚲 Another option: by electric bike for 36€ (standard bike at 29€) the 3H with guide – book here.
🎫 Should you buy tickets online to visit the must-sees in Porto?
Indeed, for price, language and ease we advise you to pre-book your activities on one of the following 3 sites:
If you wish, you can book a free guided tour of Porto by clicking here. The tour is conducted by a local English speaking guide.
---
What to do in Porto for 3 days?
Let's go, we are going to reveal you our itinerary to visit Porto in 3 days.
Day 1: City tour by tuk-tuk and discovery
The advantage of starting with a visit of the city by tuk-tuk is to see as much as possible with a lot of information about the history of the city. The tour I tried is 2 hours long and it's the ideal way to explore the city without spending too much time on it.
💌 To book your tour it's this way.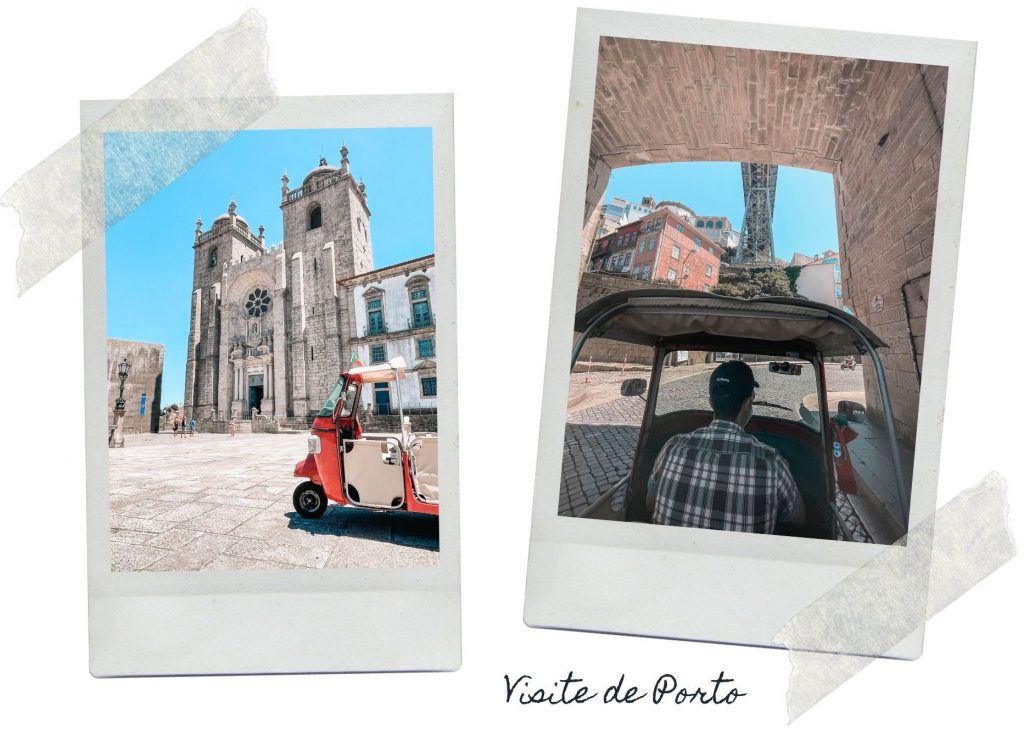 📍 Porto-Sao Bento train station
Like in Madrid, the main train station in Porto is one of the most visited places in the city. Built in the 9th century on the ruins of an old convent, it really feels like a time gone by! In the hall, more than 20,000 tiles represent the history of Portugal.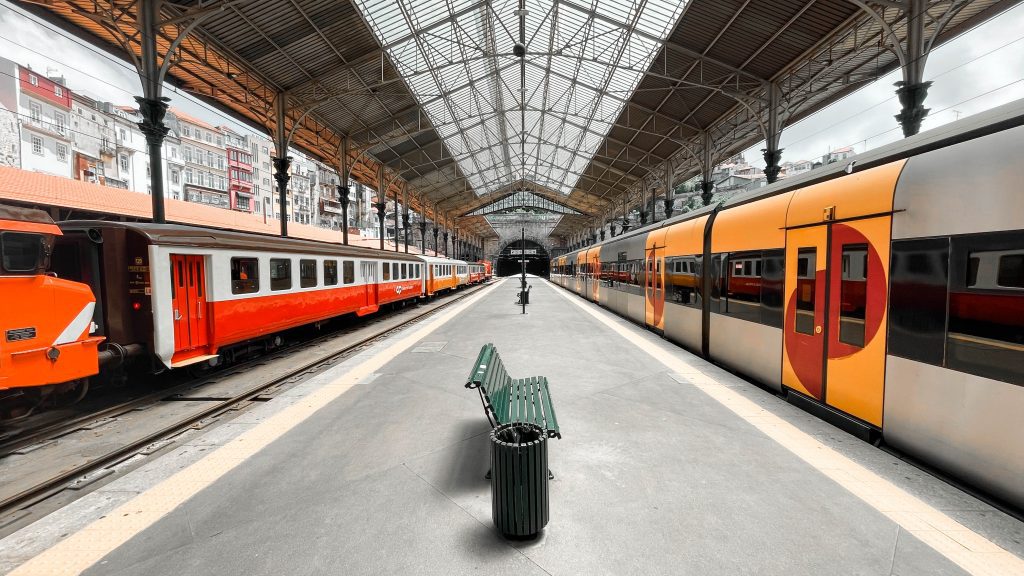 📍 The Bolhao market
A real institution since 1914 in Porto, the Bolhao market is a place not to be missed. Unfortunately, it is currently under construction (July 2021) but should reopen very soon. Its replacement, just a few blocks away, is not worth it.
📍 Porto Cathedral
The largest religious building in Porto, and declared a National Monument, this cathedral is beautiful and full of history. It has been rebuilt many times in its past and therefore presents different architectural styles.  If you are lucky enough to take the tour by tuk-tuk you will get many more accurate explanations.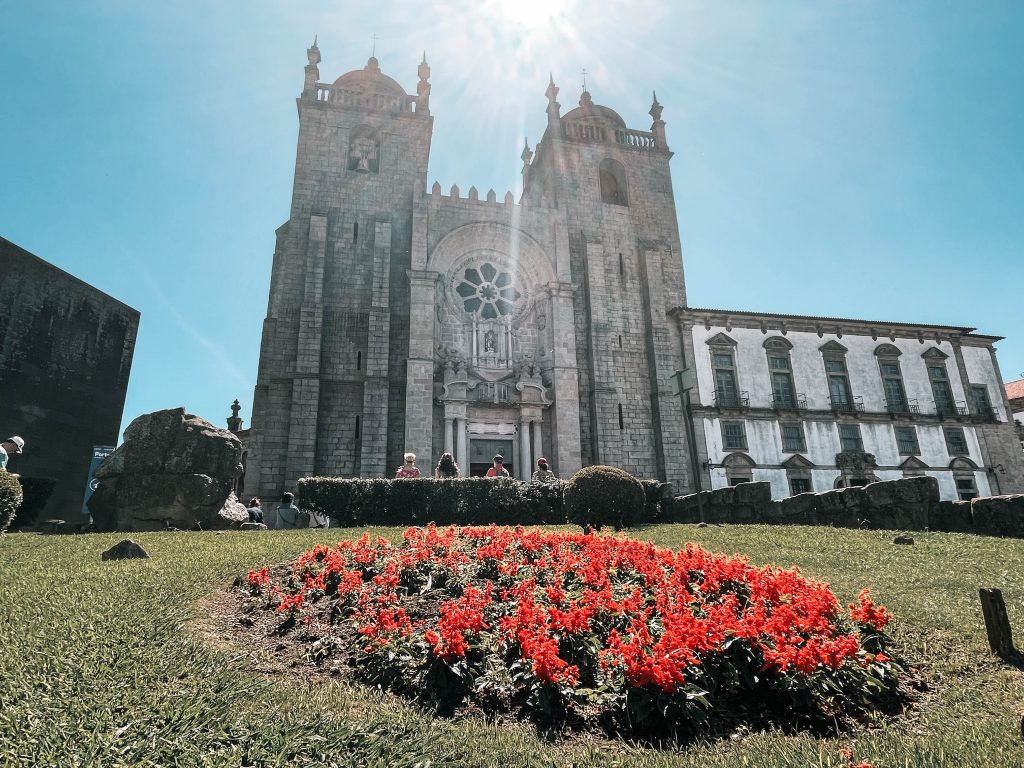 📍 The Clerks' Tower
Built almost 300 years ago, this is the highest tower in Portugal (76 meters high and more than 200 steps). A must visit to enjoy an incredible view of the city, I recommend you climb the steps before eating and especially before the aperitif 🤪
💌 Book your entrance ticket for only 6€.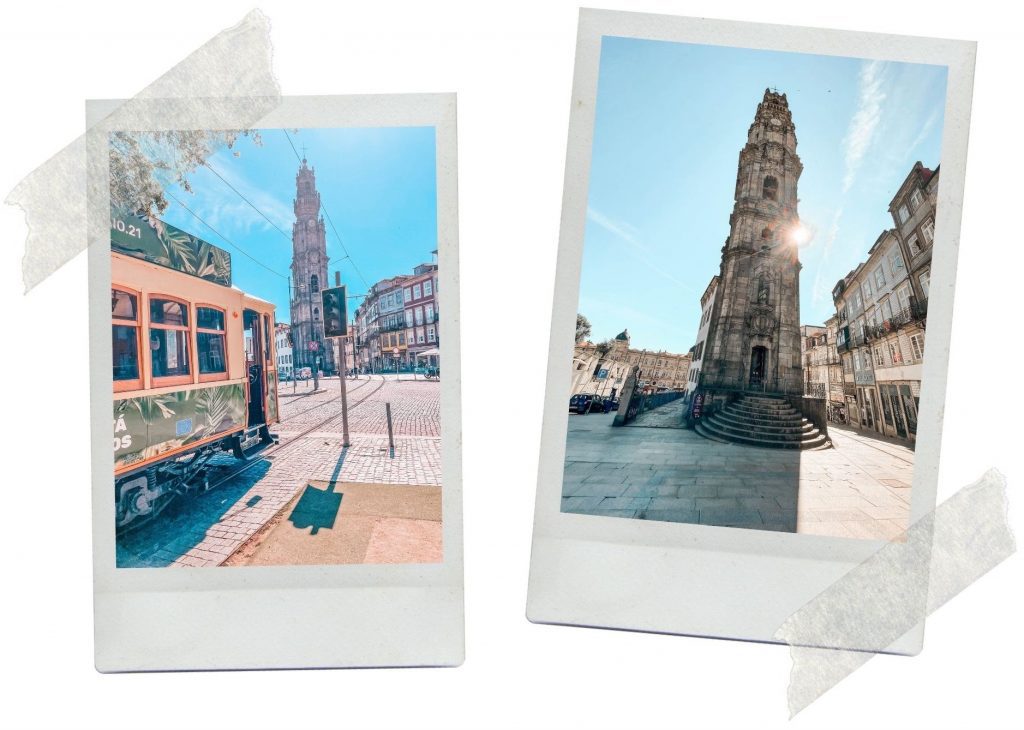 📍 Sardine shop
Right next to the Clercs Tower is a sardine can shop. Even if I find the prices a bit too high, it's nice to see and can be a good idea for a souvenir or a gift. 🐠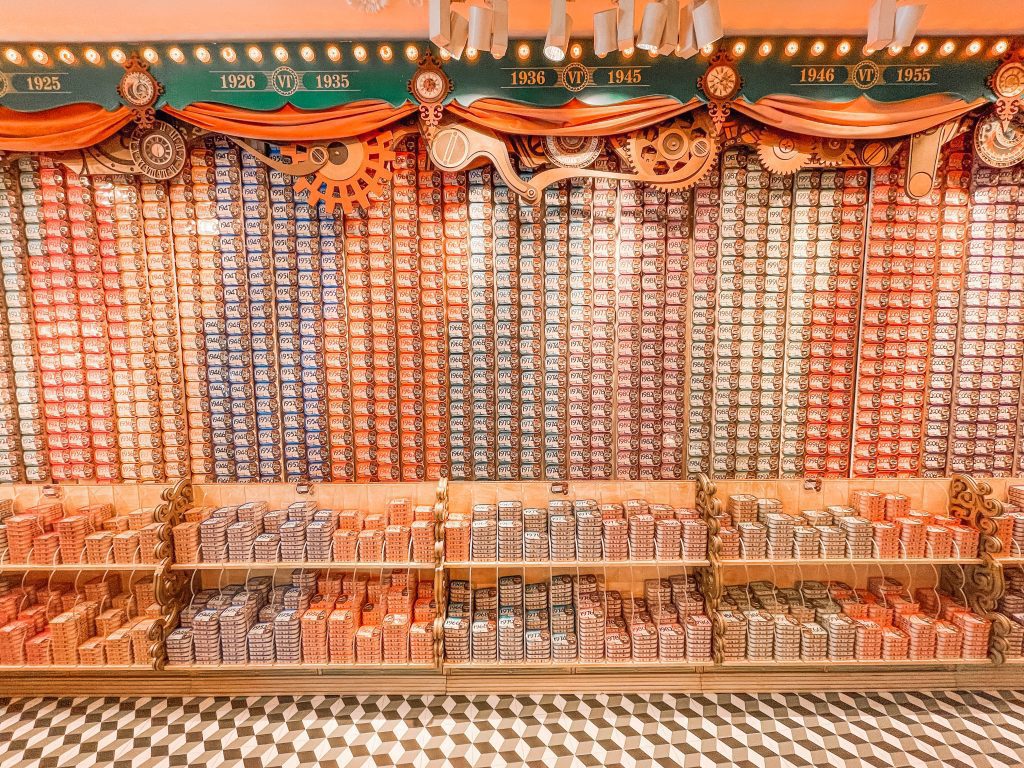 🍸 Where to dine / have a drink in Porto?
Big first on our blog note, I recommend a 100% vegetarian address. 😊 Arvore do Mundo is worth a visit. The menu is excellent, very good value for money and a great welcome! And the bottle of wine starts at 8€.
For a drink or to go out, head to rua Galeria de Paris in the historic centre. Many bars and terraces will keep you entertained until the end of the night! Likewise, budget-wise, you'll find one-litre jars of Sangria for 5€ and 500ml cocktails for 4€!
---
Day 2: What to do in Porto? Cruise on the Douro and visit of Vila Nova de Gaia
For this second day, I recommend you to cross the famous Dom Luis bridge, one of the 6 bridges of the city. It was built between 1881 and 1886 by an engineer disciple of the well known Gustave Eiffel. It is a Unesco World Heritage Site.
📍 Gaia cable car
Very cool attraction to experience in Porto to enjoy a unique view of the city and the bridge. The one-way trip takes only 6 minutes.
Price Adults: 6€ one way / 9€ return
Children (under 12): €3 one way / €4.50 return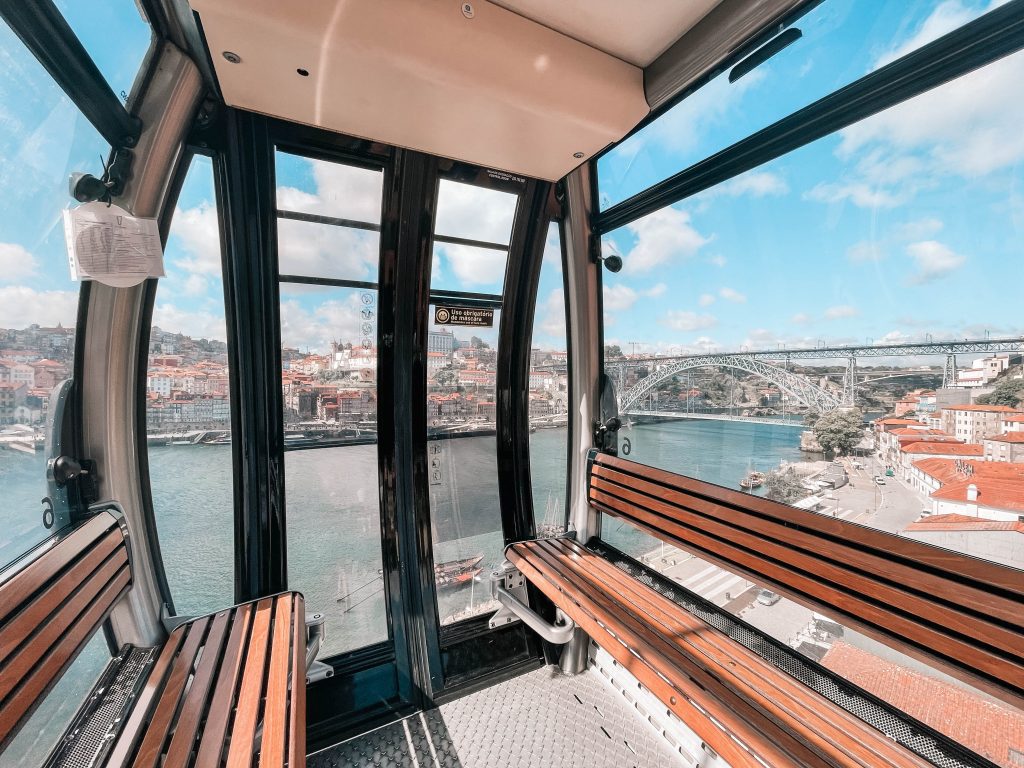 📍 Visit to a Port Wine Cellar
It is impossible to come to Porto without visiting one of these wineries! I chose the beautiful Calem winery at the foot of the cable car. The visit in French is a real asset and the tasting is top notch. I recommend you book your entry on this site to choose your time slot in French and guarantee yourself a place. The guided tour lasts 30 minutes. However, you can take as much time as you like for the tasting (2 glasses per person).
💰 Price: €14 per person.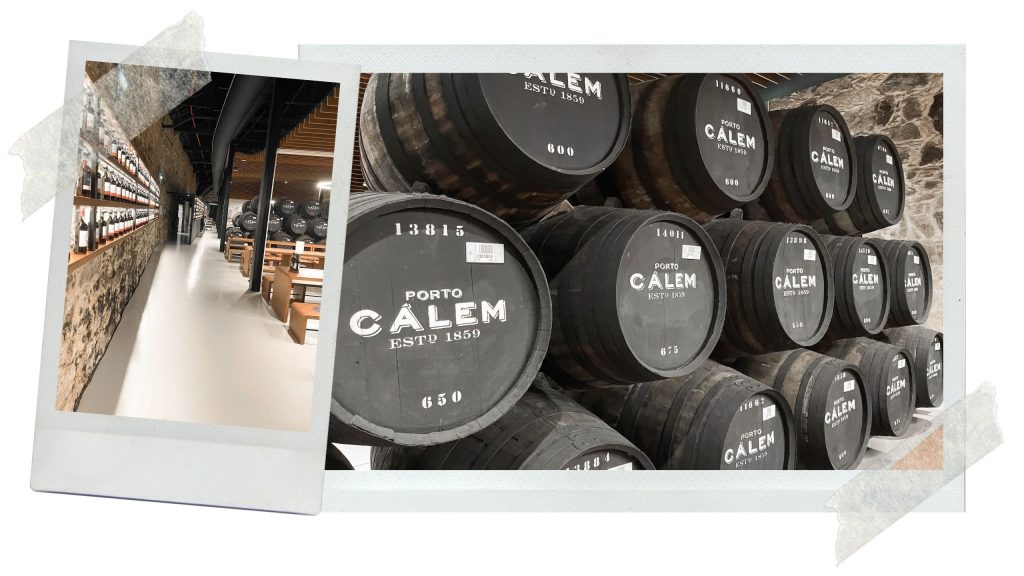 📍 Douro River Cruise
If you are wondering what to do in Porto… This is also a must-do in Porto: the Douro River Cruise. I chose to do this cruise in private (2 to 4 people maximum) to be quiet and to be able to chat with the captain. I don't regret my choice, the captain is a fisherman who knows a lot about Porto and he will make you taste the port wine (yes yes again) of a friend of his and it's the best I've ever drunk. 🤤
🛶 To book this cruise, go here!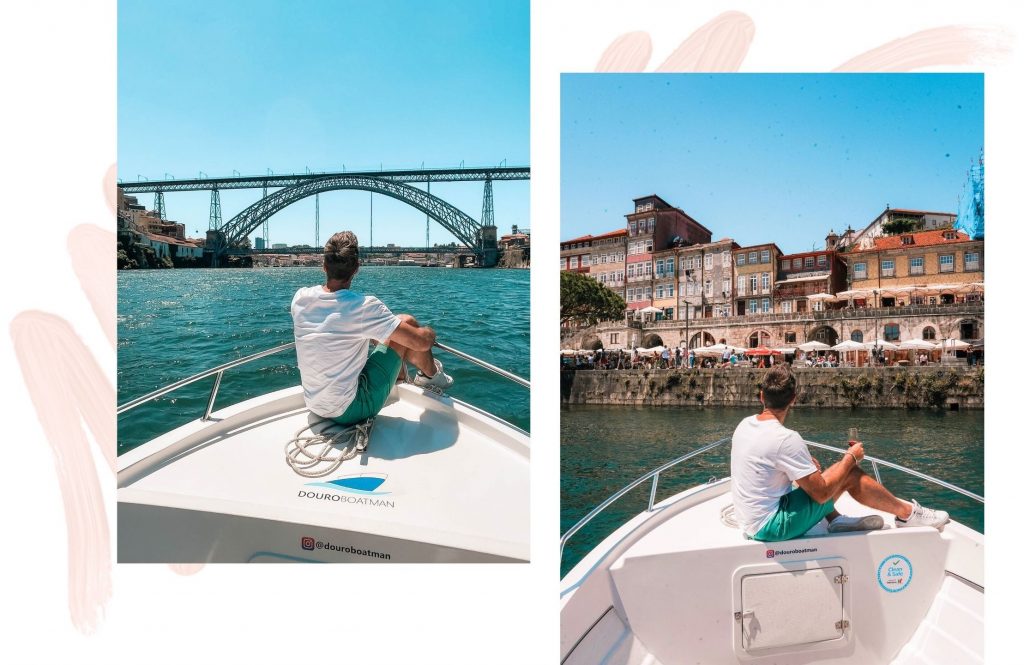 📍 Sardine tasting in a fishing village.
One of the advantages of the private cruise is to choose our drop off location on the way back. On the captain's recommendation, I decided to stop the cruise at a fishing village called Afurada de Baixo. The opportunity to taste the famous sardines at unbeatable prices. 🐠 There are many addresses but I tested O Cantinho, it was excellent and the service was pleasant.
📍 View on the Dom Luis bridge
Still on the Vila Nova de Gaia side, is the most beautiful viewpoint on the bridge for my taste 🤩 To get there, head towards the "Miradouro da Serra do Pilar" and take the dirt road below. Continue straight along the stone wall on your right. In 5 minutes and a few steps later, you will discover a huge rock with a great view of the bridge!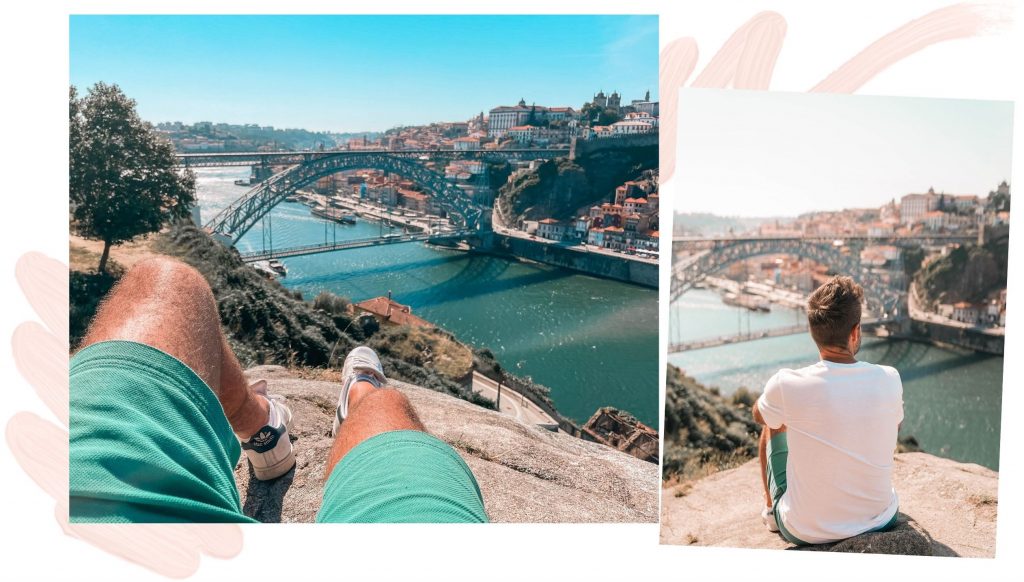 🍸 Where to dine / have a drink during your trip to Porto
Before going to dinner, I recommend you to have a drink at Terrazón en Oporto. 🍹 It's impossible to contemplate the bridge any closer!
For dinner, I don't recommend but I oblige you to book a table at Chama Restaurant. 🤩 Probably the best address for years. It's a single menu with about 10 small dishes. If you don't like some of them, the kitchen adapts, if you want more, no problem! I have already recommended this restaurant to many people and all the feedback is excellent. 😊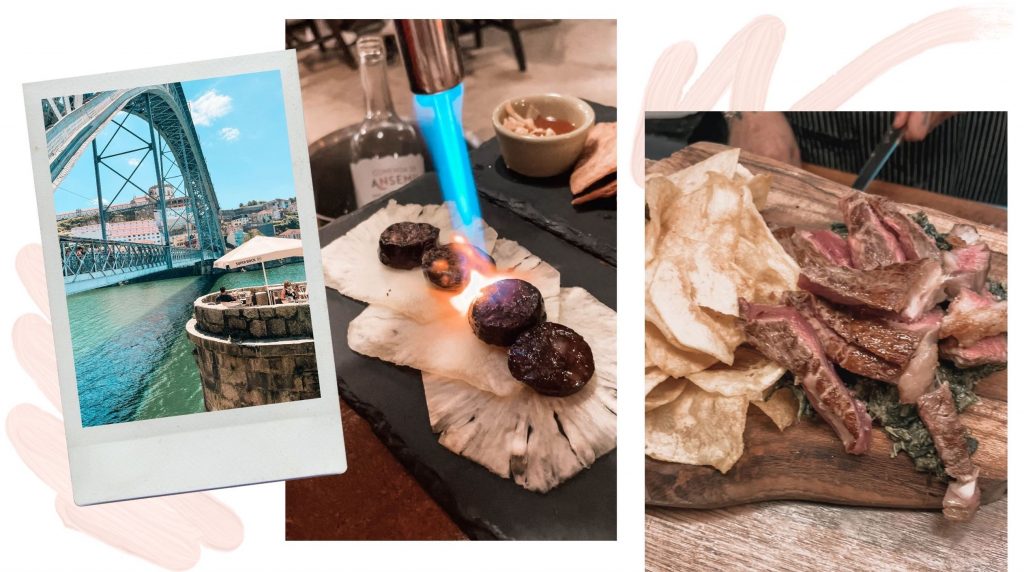 ---
3 days in Porto: end of the itinerary
📍 Lello bookshop
Ready to discover one of the most beautiful bookstores in the world? Some even said it inspired J.K. Rowling for Harry Potter (but the author denied it in 2020). I recommend you go as soon as it opens, otherwise there is a long queue and groups every day. The large walls filled with books and the double wooden staircase in the heart of the bookshop give it a unique old-fashioned charm.
Opening hours: 9.30am-7.30pm on weekdays and 9.30am-3.30pm at weekends.
Price: €5.
Voir cette publication sur Instagram
📍 Porto's shopping street
For this last day of your visit to Porto, you can go to the very large shopping street Rua de Santa Catarina. This pedestrian street is ideal for shopping or finding souvenirs to take back to France.
🌮 Good address for lunch in Porto
At lunch time, I wanted to try some Portuguese specialties. Headed to Casa Guedes for a full menu of specialties! The opportunity to try the Francesina or even a Bifana. 🤤
📍 Igreja do Carmo
In the heart of the city, a special building is taking place. You don't realise it at first glance, but the Igreja do Carmo is in fact 2 churches. They are linked by a dwelling less than 2m wide (yes not practical for a double bed 😆). If this intrigues you, you can visit the whole building for €3.50.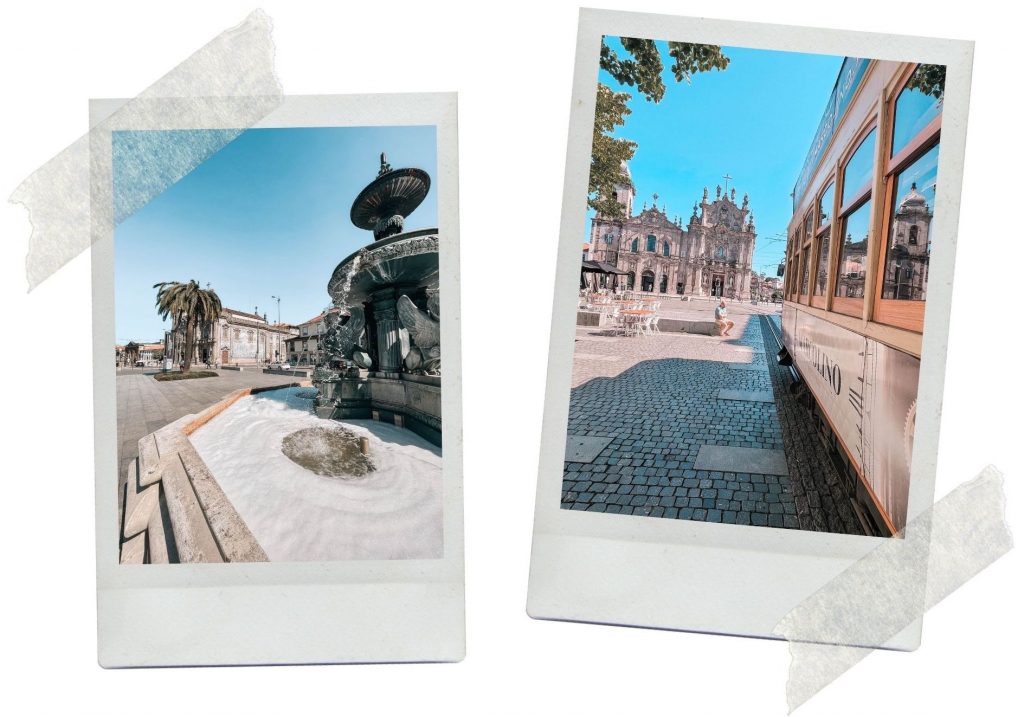 📍 The Palais de la Bourse
Walking around the city centre you will find beautiful buildings like the Palais de la Bourse. The latter is impressive by its size and architecture but also has the particularity of being located in front of a nice park, perfect to settle down in peace. 😊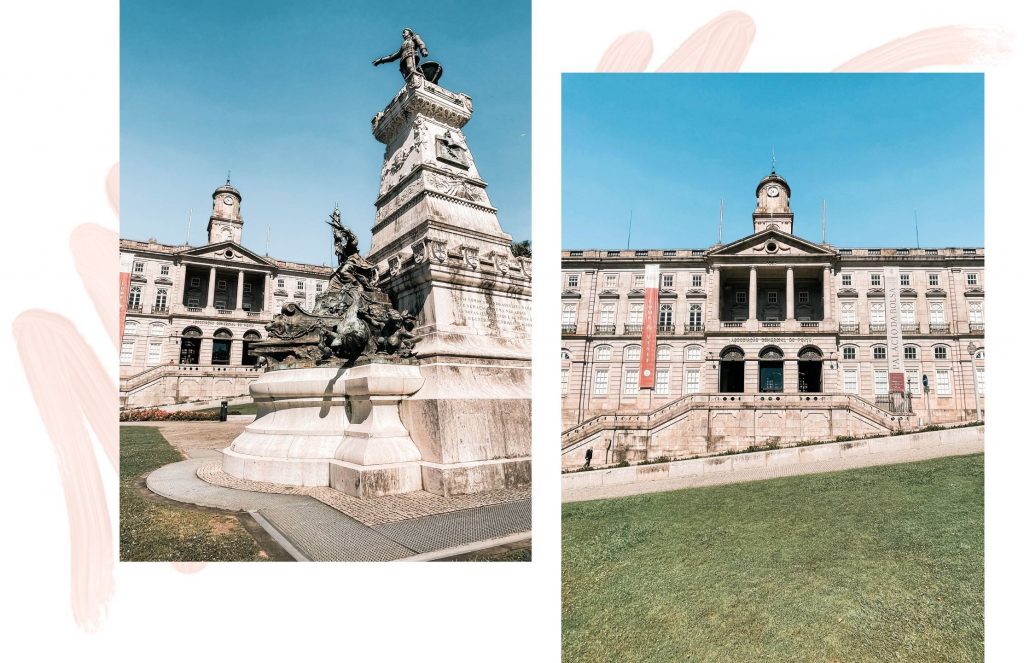 📍 Crystal Palace Gardens
On the heights of Porto, the gardens of the Crystal Palace offer a magnificent view of the city and the Douro. To admire these magnificent gardens, you have to go behind the kind of dome you discover when you arrive at the place. In addition to the beauty of the place and the view, you will find many peacocks running free. 🦚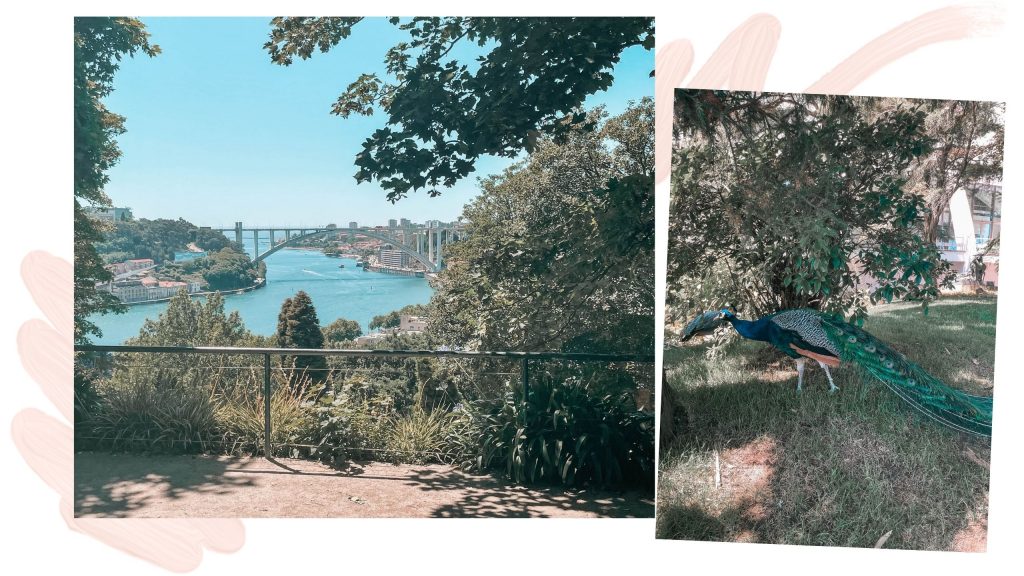 ---
I hope this 3 day itinerary in Porto has helped you plan your weekend! Here are some other travel guides for a city trip in Europe:
💌 To visit Rome in 3 days, click here
Also, another Portuguese city we loved: