Swimming with turtles in Akumal beach : don't!
If there was one thing, on our trip, we looked forward to… was swimming with turtles in Akumal, Mexico. It was our dream: we had never seen any in the water! Unfortunately, after reading the recent experiences of some people on the beach of Akumal, we decided to boycott this activity in Akumal.
A boycott despite a dream, because sometimes not every wish is good to be fulfilled.
Are the Akumal turtles trapped?
We are sensitive to the animal welfare cause. And, more particularly, to the way animals are treated by us, humans, just to grow a tourist activity. You may have taken a selfie with a tiger in Southeast Asia. You may have ridden around on an elephant. It's probably a nice souvenir that you were able to show your family and friends. But have you really thought about what went on behind the scenes? Very often, wild animals are tortured to be domesticated…
Let's get back to our turtles. A few years ago, Akumal beach was the perfect place to swim for free with lots of turtles in the wild. But because of so many tourists, the turtle families deserted. In addition, the beach has recently been privatized and the turtles that were remaining there have been locked up.
Swimming with the turtles in Akumal : a cash machine.
Don't be fooled. From the parking lot to the beach access, you've got to pay for every single thing. Akumal has become a money pump with a well-oiled system. Yet, if you still decide to go there, here is how it works:
On arrival at the car park, you will pay 50 pesos (2.20€) to park your car.
To access the beach, you will pay 100 pesos per person (4.50€). This amount will allow you to swim at the water's edge. It will not be possible to see a turtle because of the shallow depth.
An additional 350 pesos (15€) per person will be asked if you wish to "swim with turtles" (in a group!) and within the sea area bounded by buoys.
These famous 350 pesos will be pocketed by one of the guides who will have jumped on you as soon as you pay for the access to the beach.
---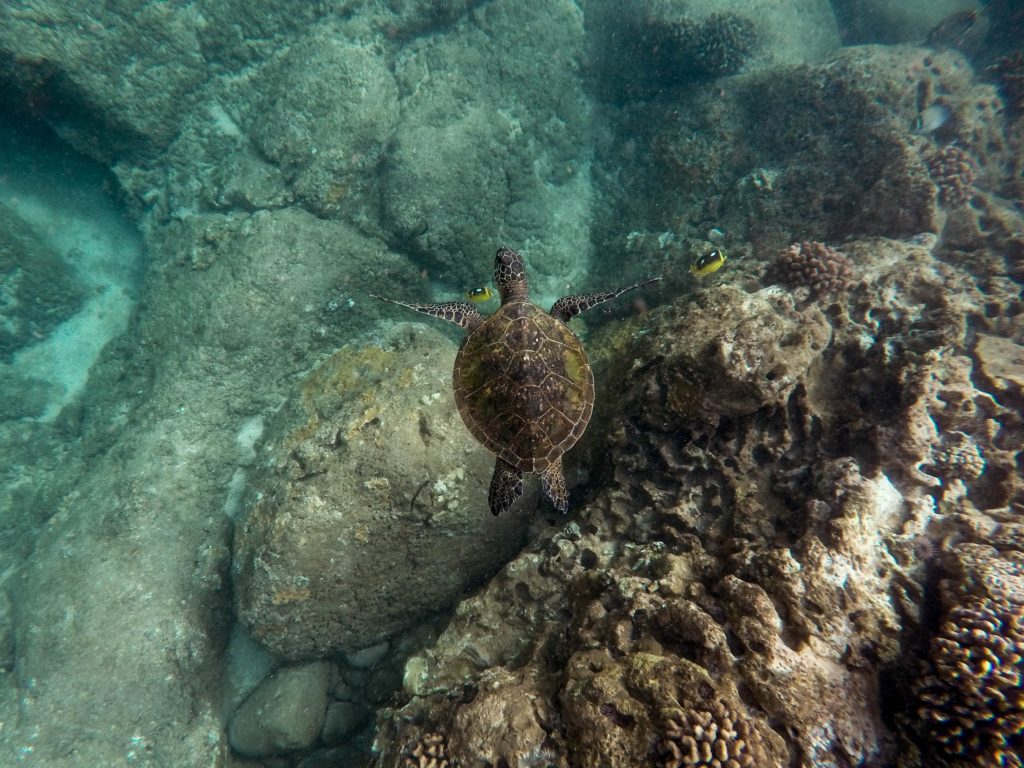 In one hour, you might see a turtle or two. They will probably be scared by the crowd and the GoPro's pointing at them. Yes, because Akumal's turtles are now so few that all the tourists throw themselves at them as soon as one is pointing its nose.
Rumor has it that nets have been set up a little further away to trap the turtles in the area marked by buoys. The guides are said to feed them several times during the day to force them to show up. Apparently, a man in a kayak is in charge of preventing tourists from leavingthe area.
This is the hidden side of swimming with the turtles in Akumal. We are no one to tell you what you want to do, but we consider it our moral duty to let you know about what's going on there. You are warned: you will be harassed and racketed for potentially seeing, in a group, a trapped turtle. For these reasons, we have decided to boycott this activity in Mexico.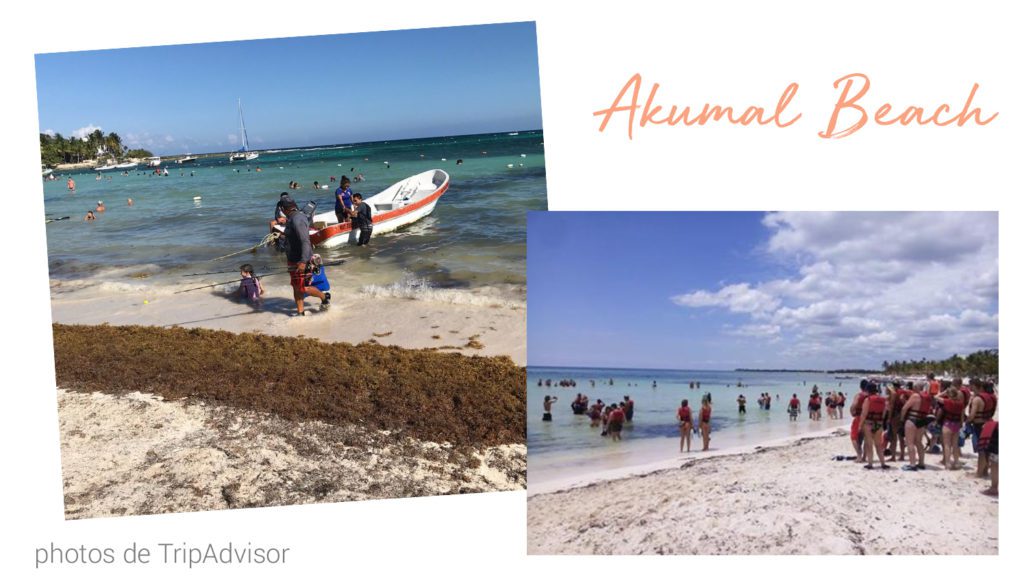 Animal abuse for the pleasure of tourists
We also invite you to boycott all tourist attractions that use and abuse animals to make money: circuses, selfies with felines, elephant rides, etc. Always ask yourself whether it is in the nature of the animal to be taken a picture with you or to have you ride on its back. If your common sense tells you No, then don't do it and keep going!

The Phajaan, or how to subdue an elephant
Phajaan is the ritual that elephants undergo to force them to accept to submit to humans. In short, elephants are separated from their mothers and locked up in cages. For several days, the trainer will beat them in their most painful places of their body. They are also deprived of water, food, and sleep. This torture lasts until the trainer feels he has succeeded in breaking the animal's spirit.
---
We would be extremely interested to read your comments and experiences on this subject! See you soon.