2 week itineraries in Costa Rica
Costa Rica is THE nature destination, you can spend an exotic vacation in the tropics and observe many species of animals.
We visited Costa Rica for 2 weeks each, so we offer you itineraries to visit Costa Rica for 2 weeks, 3 weeks or 1 month. These travel guides will help you to organize your stay in the best possible way. You will also find practical information for your trip at the bottom of this page.
OUR COSTA RICA TRAVEL GUIDE
Itineraries of our 2 weeks in Costa Rica
Travel to Costa Rica : what to do?
There are many must-see attractions to do in Costa Rica! The country is very green, it also contains 5% of the world's biodiversity and is home to around 500,000 species of animals. Costa Rica is therefore the ideal destination for those who love nature.
To preserve its natural treasure, 25% of the territory is protected and measures are put in place: strict ban on hunting, ecotourism, the first carbon neutral economy… In short, Costa Rica is an open-air zoo – we are there. love animals and we protect them. During this 2 week trip to Costa Rica, Yann visited the North of the country with a "classic" circuit, while I went to the South for a stay away from the beaten track. Whether you want to go to Costa Rica for 2 weeks, 3 weeks or 1 month, our travel guides (which you can combine or mix) will help you organize your vacation!
Road Trip in Costa Rica : how to organize
More information for your trip to Costa Rica
To establish a quote with the agency El Tucan Viajero, write to the e-mail [email protected]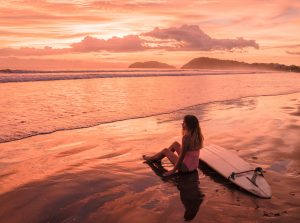 2 weeks in Costa Rica: travel itinerary In this article,...
Lire la suite