What to do in London ? My 3 days itinerary
Visiting London for the weekend ?
London is one of the most important cities in the world, both economically and culturally. Millions of tourists come every year to visit this dynamic capital city, which is steeped in history. How can I visit London in 3 days ? It's hard to put together such a short itinerary for such a big city, but I'm going to give you as much detail as I can about what to do in London.
When to go in London ?
Temperatures in London are fairly similar to those in France, with a few degrees less and some rain thrown in for good measure! Average temperatures fluctuate between 2°C in winter and 25°C in summer. To make the most of the English capital, I advise you to come between May and September, when temperatures are warmest and sunshine is best ☀️.
Where to stay in London : the best hotels ?
It's no secret that London is one of the most expensive cities in the world. It reminded me of my trip to New York, even though it's a bit more reasonable. I've put together a selection of 3 hotels to suit your budget :
Best Western Plus Delmere Hotel : "small price" ideally located. A 5 minutes walk from Hyde Park and Paddington station. Expect to pay around €120 a night (yes, it's still expensive…) depending on the period and €10 per person for breakfast.
Wilde Aparthotels by Staycity London Paddington : excellent value for money in London, this accommodation also offers self-catering facilities so you can save on meals. Just a 5-minute walk from the Tube, you'll be 7 minutes by public transport from Soho. Room rates are around €180 per night and breakfast at €18 per person is not worth it.
The Londoner : this 5 stars hotel is just perfect for a stay in London. It has a spa with indoor pool, several bars/restaurants, a rooftop lounge and is beautifully decorated.
Where can I book my plane ticket ?
We recommend that you compare the best offers and book your flights on Ulysse. If you're not familiar with this platform, we've written a detailed article here. You can take advantage of a €10 discount on your first flight booking on Ulysse by registering via our link using our code : PVWYP4ESA !
What budget should you allow for a 3 days visit in London ?
Flights France – London : €80 per person on average.
Airport – city centre : please note that there are 4 airports in London. We advise you to take the Express trains to the city centre (approx. €20, depending on the airport).
Hotels : around €160 per night, depending on location and period.
Restaurants : €50 per day per person for 2 meals.
Total = €860 for a 3 days stay in London, i.e. €423 per person, excluding activities and visits.
How do I get around London ?
I'd advise you to take a tube card, as the city is very well served (buses are included in this card). You can take the Oyster card (£7 or around €9 + amount of your choice) which you top up as you go along. The price of the ticket depends on the zone and there is a maximum daily limit (corresponding to 3 journeys) for which you travel for free above this amount. VTCs are also an interesting alternative for getting around at any time.
Should I buy tickets online to visit the must-see spots ?
For the price, language and ease of use, I'd advise you to pre-book your activities online. You'll be able to save on certain 'packs' of two or three activities. As always, I recommend you book on one of the following 2 sites that we use all the time :
Also, if you're planning to do a lot of sightseeing in the city, I'd recommend taking the Go City. There are 2 options :
All-inclusive pass

: you can do all the activities possible in one day. Ideal if you want to explore the city thoroughly on your first visit to London.

Explorer Pass

: allows you to choose your activities over several days. Ideal for exploring the city at your own pace at the best price.
If you wish, you can book a free guided tour of London. The tour is led by a local English-speaking guide.
What to do in London in 3 days ?
Come on, let's get started, we're going to give you our itinerary for visiting London in 3 days.
---
Day 1 : Visit to the Westminster district
This is the city's most important district in terms of culture and history, as it contains all the main monuments.
The Palace of Westminster and Big Ben
This is London's landmark, as the Palace of Westminster, built in 1870, houses not only the famous Big Ben Tower (known as the Elizabeth Tower since 2012), but also the House of Commons and the House of Lords, the two Houses of Parliament of the United Kingdom. It's best to book your tickets in advance to avoid queuing.
I recommend crossing Westminster Bridge for an uninterrupted view of the palace.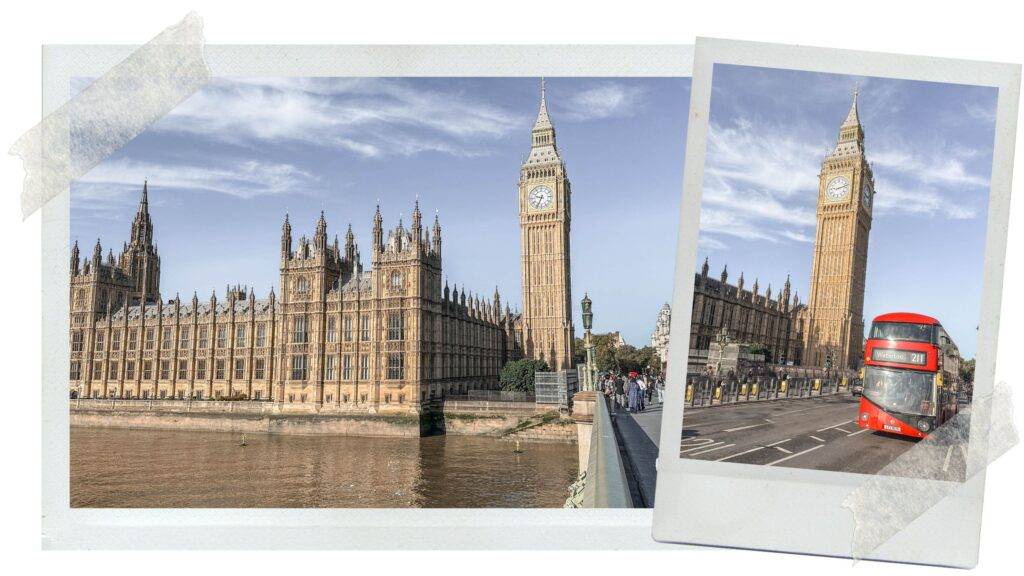 Westminster Abbey
Situated on the other side of the Palace, Westminster Abbey is one of England's best-known and most impressive churches! It's one of the most iconic sites in the UK. Founded in the 7th century, it has been the coronation venue for British monarchs since 1066. This magnificent Gothic church is also home to the tombs of historic figures such as Shakespeare, Darwin and Newton, making it a must-see historic site.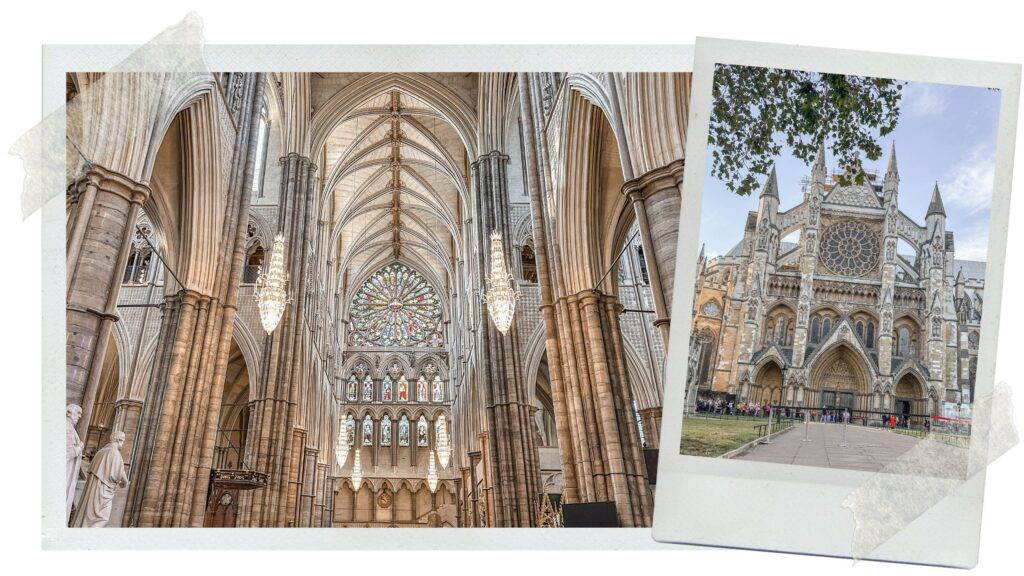 Buckingham Palace
A must-see and a symbol of London, Buckingham Palace is where all the former monarchs have lived. Built in 1703, this building was once the principal residence and is now used exclusively for official receptions. I recommend that you come for the Changing of the Guard (every day around 11am), which lasts 45 minutes and is an event not to be missed.
Piccadilly Circus & Trafalgar Square
This is one of London's best-known districts, with its many shops and Times Square-style giant screens, as well as London's two main art museums : the National Gallery and the National Portrait Gallery. Admission to both museums is free and you can admire works by Picasso, Monet and others. Personally, I prefer to go there at dusk for the special atmosphere with the screens 🤩.
Less than 10 minutes' walk away, head for Trafalgar Square. This is one of the most famous squares in the world and I find it really beautiful with all the fountains and sculptures. It takes its name from the Battle of Trafalgar and is dominated by Nelson's Column, commemorating the British admiral. Surrounded by museums, it is the venue for many public, cultural and political events.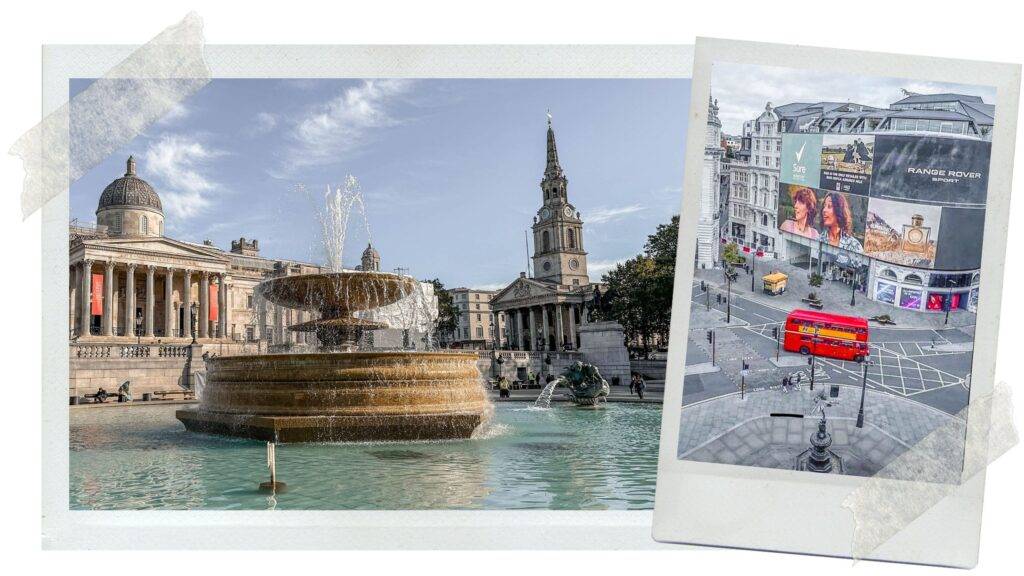 London Eye
It's Europe's tallest Ferris wheel (135 metres high) and offers a breathtaking view of London and the River Thames. The London Eye is open quite late (depending on the time of year, and I recommend that you enjoy the experience at sunset, weather permitting).
I strongly advise you to book your ticket in advance so you don't have to wait in line !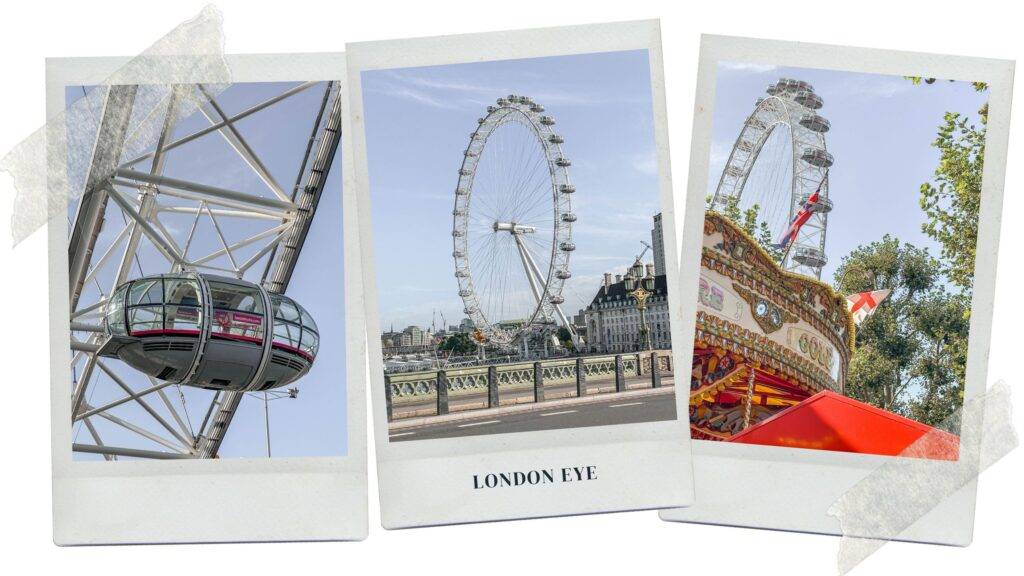 Where to dine / have a drink :
I recommend heading to Neal's Yard, a small pedestrian square in Covent Garden. Here you'll find bars, pubs and small restaurants with terraces. I tried Homeslice and their enormous (and delicious) pizzas! Share one between 2 people and the value for money is excellent for London.
And right next door you have a food court : Seven Dials Market. Ideal if you want to try out different cuisines and the place is really nice 🥰.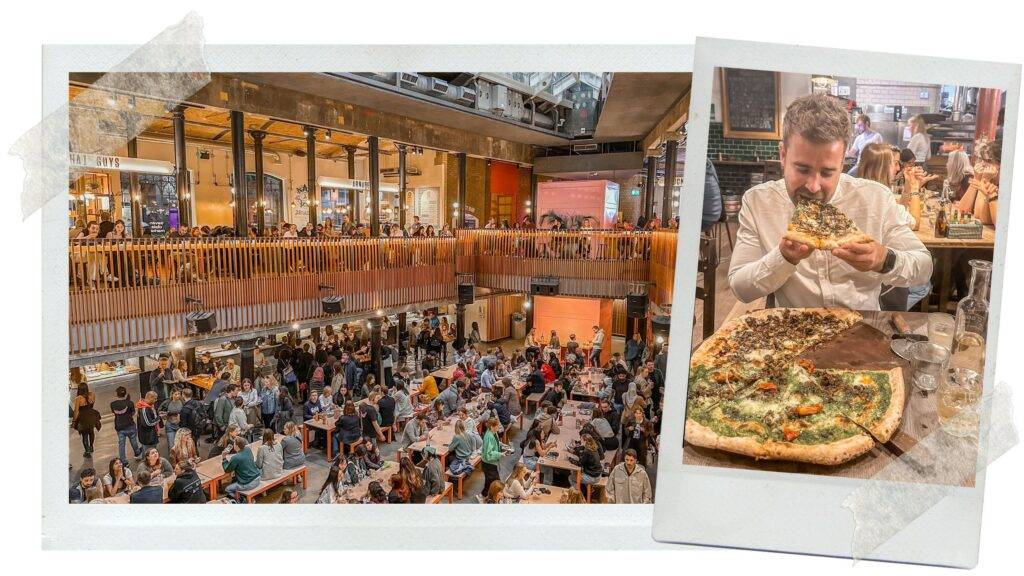 Day 2 : The City
Sky Garden
For a magnificent view of the city, I recommend a visit to the Sky Garden in the heart of the financial district. It's a huge panoramic café with hundreds of plants. Admission must be booked in advance, but it's free. But you can also go at 9am without booking, the price will be 9 pounds per person and you will be entitled to a hot drink. I'd recommend the paid option as it's MUCH less crowded 🤫.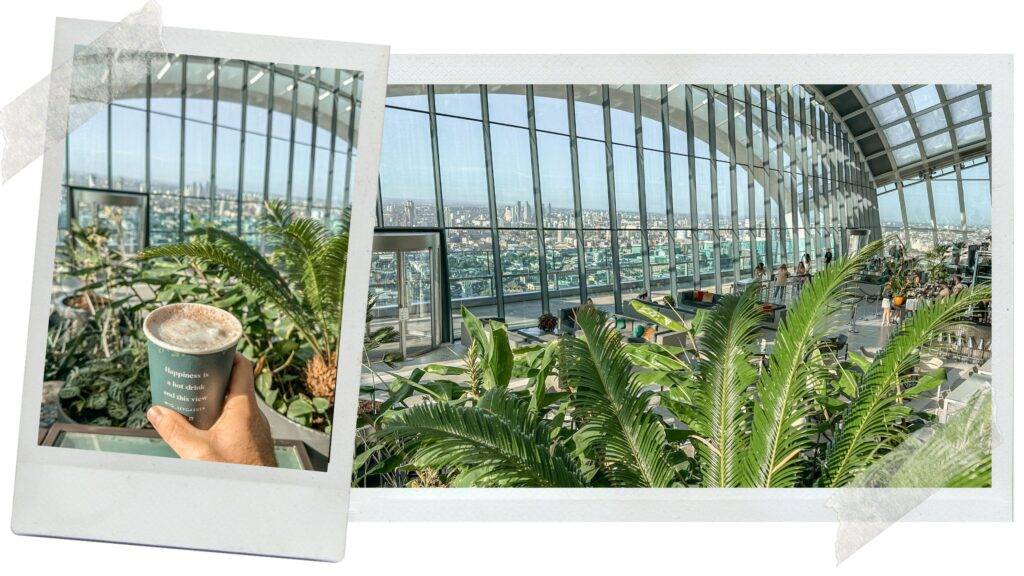 St Paul's Cathedral :
Built in 1710, this cathedral is recognisable by its dome and is the 2nd largest cathedral in England. It was here that Churchill was buried, Prince Charles and Lady Diana married and Queen Elizabeth II celebrated her 80th and 90th birthdays. Admission costs £23.
Tower of London :
This is one of London's oldest castles, built in 1078 by William the Conqueror and used as a prison and fortress for many years. It's a firm favourite with tourists, as you can catch a glimpse of some of the crown jewels. Admission costs €38, but is included in the Go City pass. If you don't have the pass, you can buy your Tower of London tickets in advance.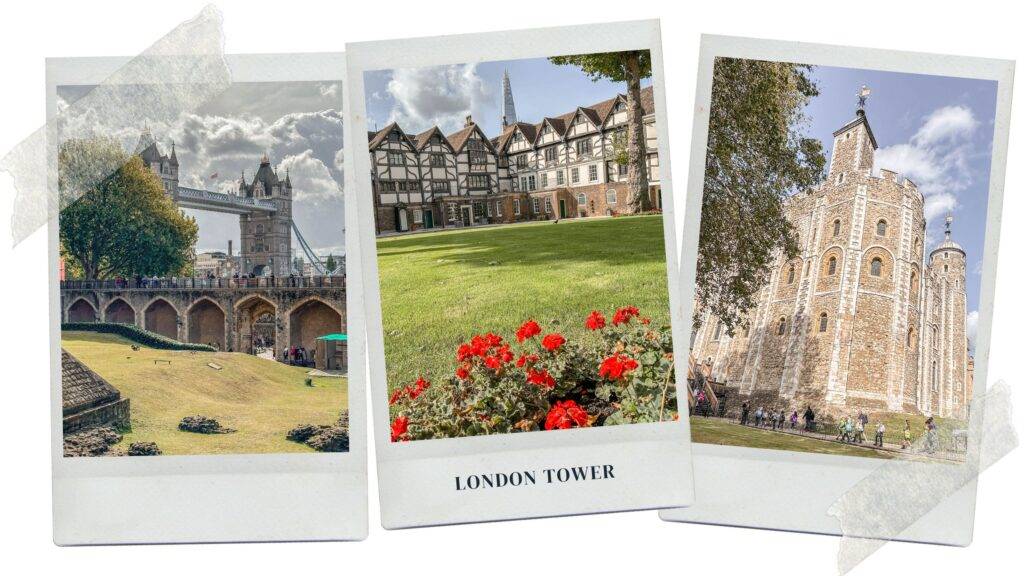 Tower Bridge :
I recommend ending the day with a visit to Tower Bridge, the huge bridge known for opening up to let boats pass over the Thames. The visit is very interesting as it summarises the construction of the bridge and costs around 12 pounds, but it's included in the Go City too. You'll be able to walk on glass over the road 🤩.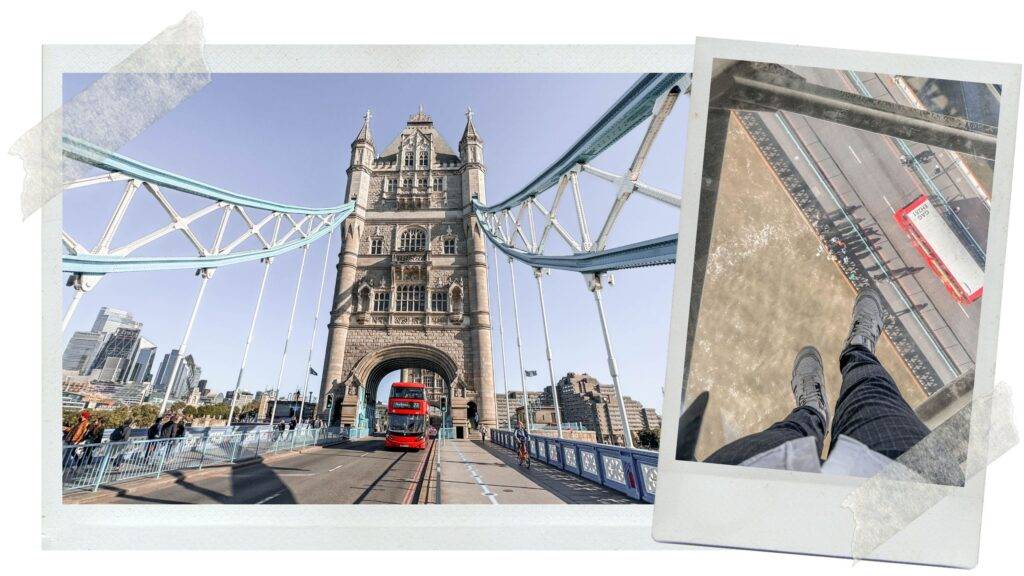 Day 3 : Districts to do in London
Notting Hill :
The Notting Hill district is renowned for its bohemian charm, colourful houses and artistic atmosphere. Famous for Portobello Road Market, it offers antiques, vintage clothes and souvenirs.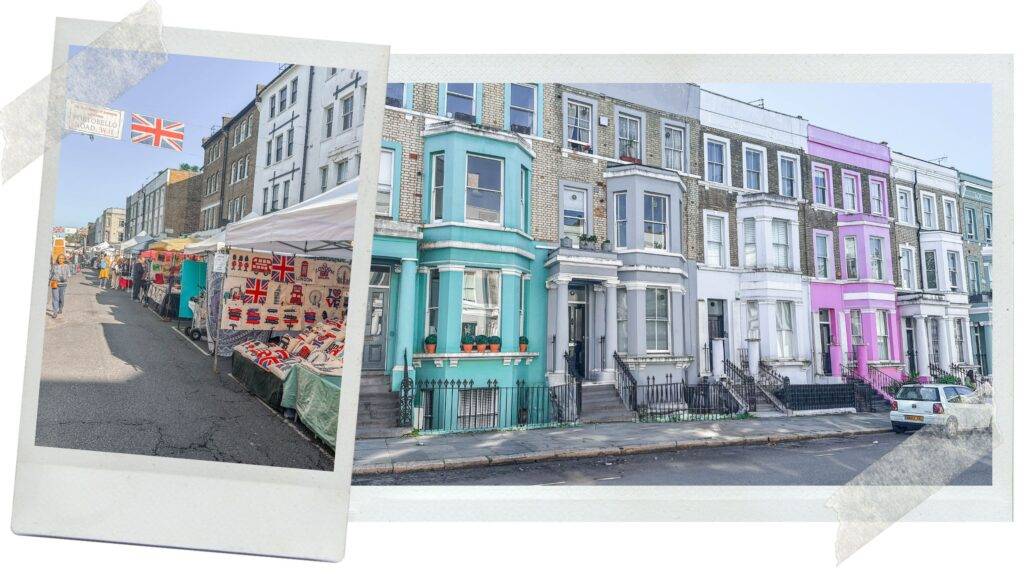 Hyde Park :
This is one of London's largest parks, right in the heart of the city, and a breath of fresh air for all Londoners. You can walk down to the pond and see the memorial to Princess Diana or Kensington Palace. Be prepared to see lots of squirrels 🥰.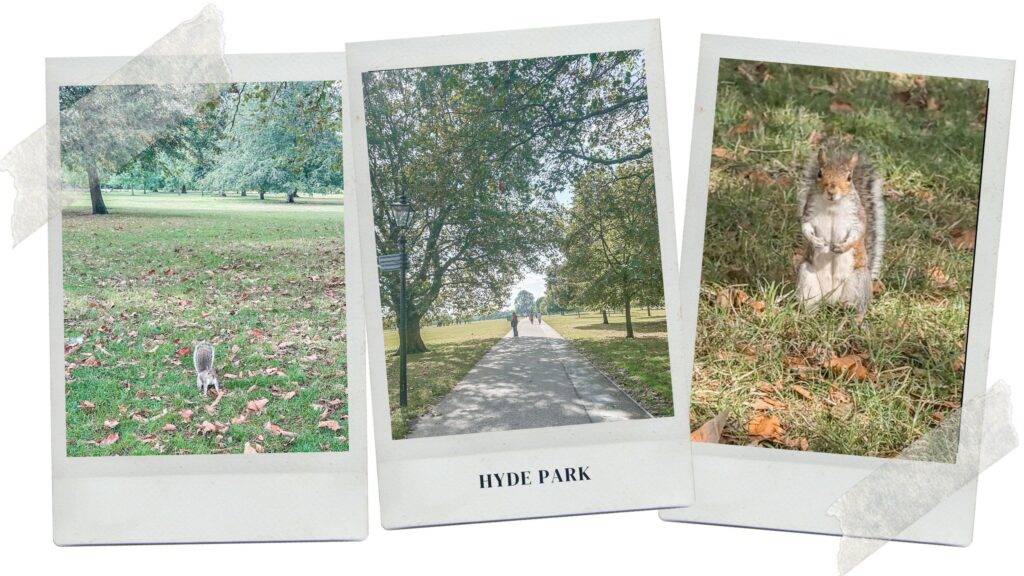 Candem :
Known for its bohemian and underground feel, the Candem district is an emblem of music and pop culture. It's an area popular with tourists for its many thrift shops, music shops and artist cafés. You'll find a huge market here, with plenty of street-food stalls and artists' and craftspeople's stalls.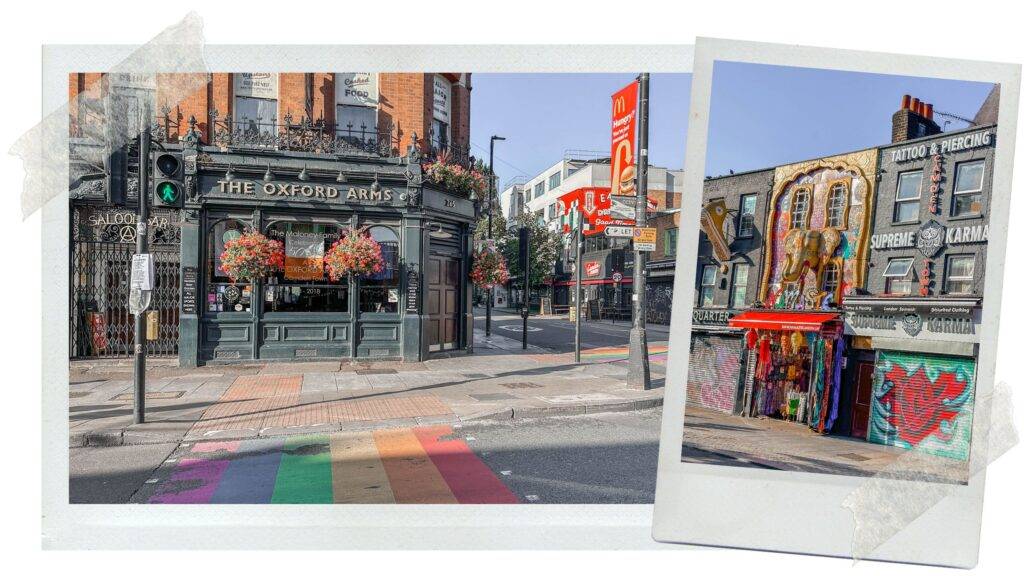 BONUS : Harry Potter
If you're a fan of the saga, you'll already know that London was a major inspiration for JK Rowling. You can visit some of the places featured in the books/films, as well as the Harry Potter studios in the north of the city.
In particular, I recommend that you go to King's Cross station to see the famous 9 ¾ platform where a trolley has been inlaid in the wall, as well as Leandeanhall Market, which inspired the Chemin de Traverse.
For the Harry Potter studios, you can find many sets and costumes that were used in the films, interactive animations and special effects and of course taste the famous Butterbeer !
Where to dine / have a drink :
Close to Hyde Park, I tried out CERU Eastern Mediterranean fusion restaurant ! It's a great place to share a meal. The food and cocktails are excellent and the setting is lovely !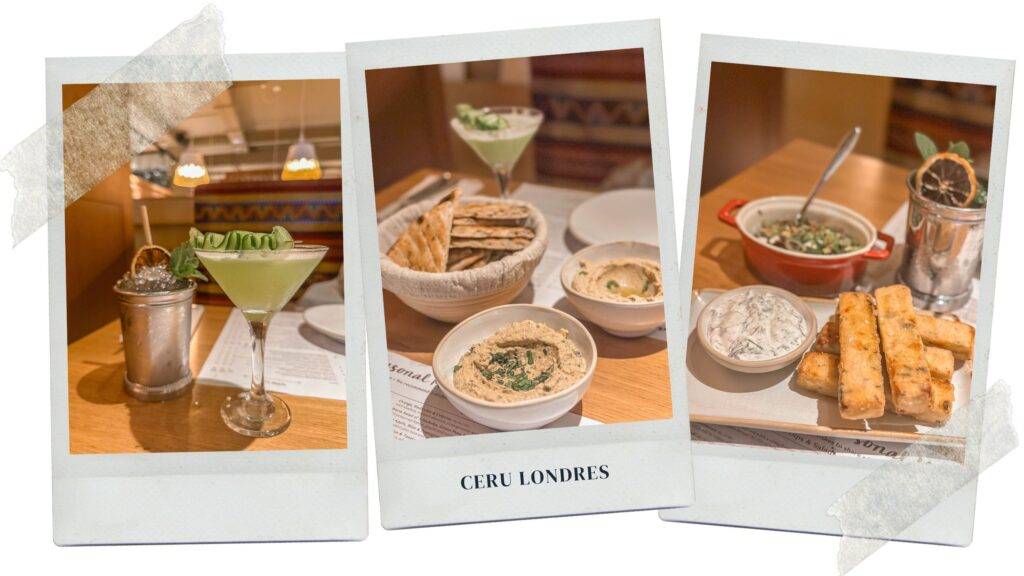 I hope this article on what to do in London in 3 days has helped you organise your weekend ! Here are some other travel guides for a city trip in Europe : to visit Rome in 3 days or Porto for a weekend.
If you have any questions or recommendations, we'll see you in the comments 😊. See you soon !
---
This article contains affiliate links. If we've helped you organise your trip, or if you'd just like to support us, remember to book your activities and hotels for London by clicking on our links. We'll earn a small commission and the price stays the same for you of course. 🤍