The best beaches in Sri Lanka – TOP 5
To end our 10 day trip to Sri Lanka, we decided to relax on the beaches in the south of the island. In this part of Sri Lanka reigns an atmosphere conducive to relaxation. Surf, ocean and good vibes only ✌!
The climate is hot in this region, we directly felt the temperature difference with the center. In this article, we offer you our top 5 of the most beautiful beaches in Sri Lanka, where you can cool off.
If you are looking for a detailed itinerary for your trip to Sri Lanka, go here!
---
South: The 5 best beaches in Sri Lanka
Dikwella Beach in the South of Sri Lanka is heavenly! Surrounded by palm trees, this is the perfect place to relax. Little more: at the Mahi Mahi Bar & Restaurant, you can enjoy a hyper instagrammable swing 📸.
If you are interested, you can also visit Dikwella Temple which consists of the largest sitting Buddha statue in Sri Lanka.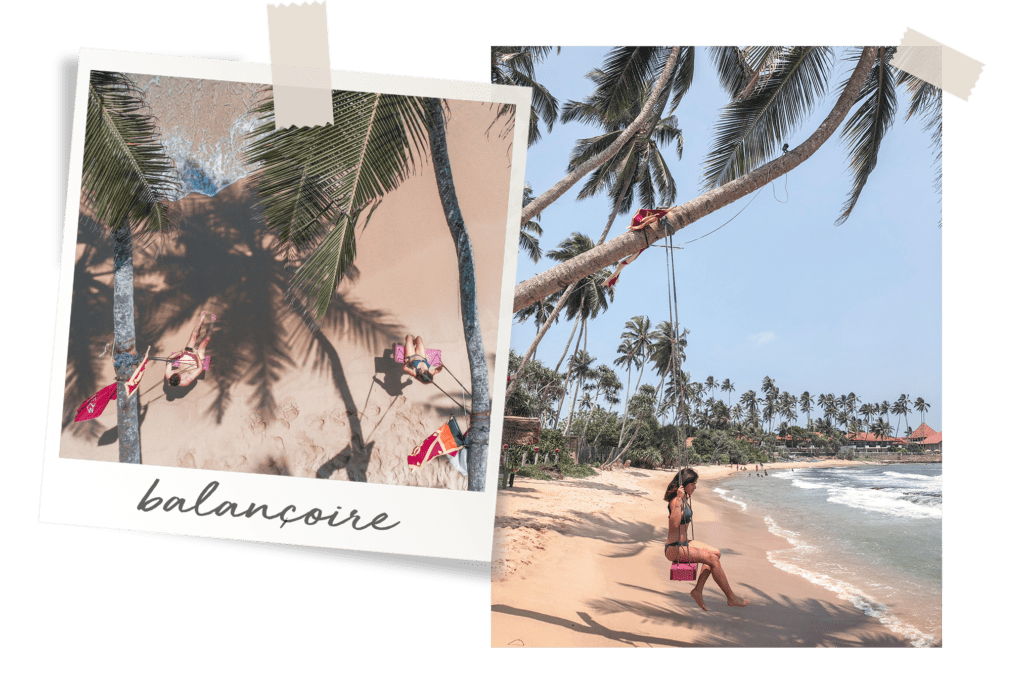 Hiriketiya Beach
Hiriketiya Beach is Surfers Bay! Located very close to Dikwella Beach, this is a spot that has lots of cool addresses. When we went there, we thought we would have liked to have stayed several days there. The atmosphere of this beach is very relaxed, in the spirit of surfing. 
So if you want to take a surf lesson on one of Sri Lanka's beaches, or just have a drink and eat a pokébowl, go to Hiriketiya Beach.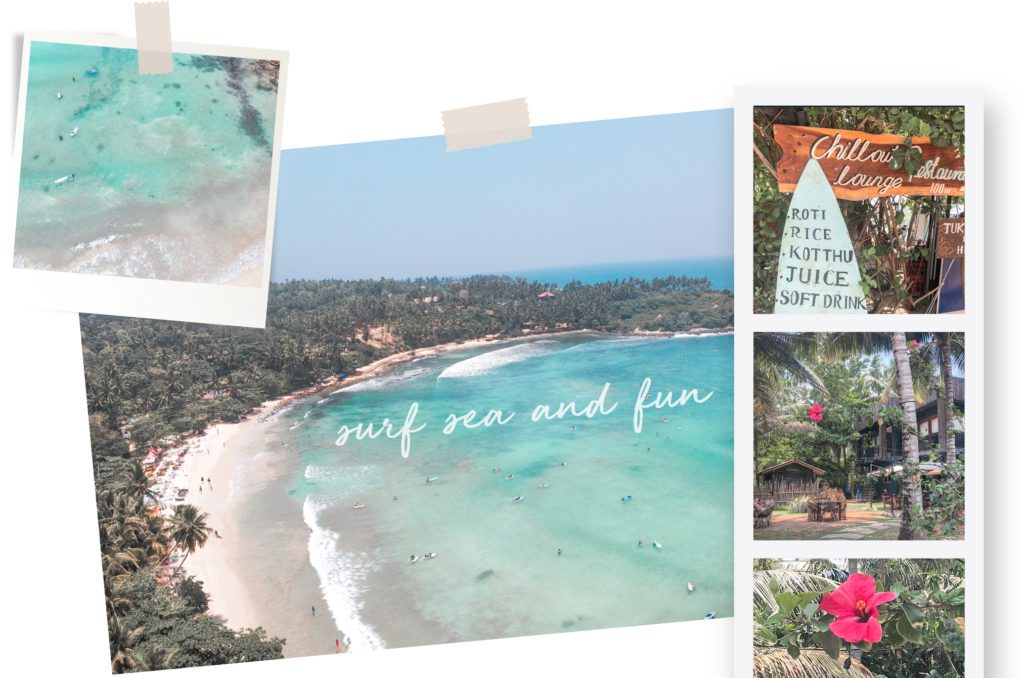 Beaches in Sri Lanka : Mirissa Beach & Secret Beach Mirissa
The bustling town of Mirissa has two beautiful beaches. The first, Mirissa Beach, is quite busy. We recommend that you go to Mirissa's Secret Beach, which makes you dream even more!
Place not to be missed on Mirissa: the Coconut Tree Hill. If you're on Instagram, you couldn't have missed these dozens of palm trees that line the ocean 🌴.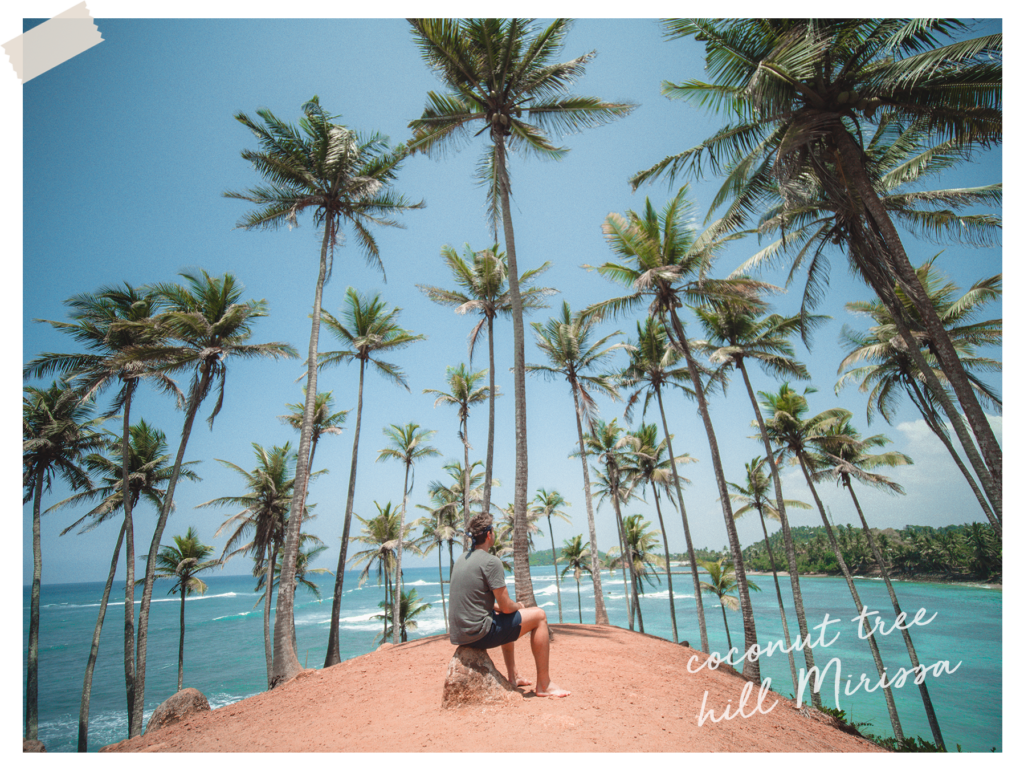 Address to try in Mirissa: Shady Lane for avocado toast and super smoothie bowls.

Blue Beach Island
The Blue Beach Island is connected to the land by a beautiful sandbank. We really advise you to go to this beach in southern Sri Lanka. The place is not very well known: we were the only tourists on the horizon. It was a pleasure just to be with locals and watch the kids having fun in the water.
Access: Blue Beach Island is a 13-minute drive east of the small town of Dikwella.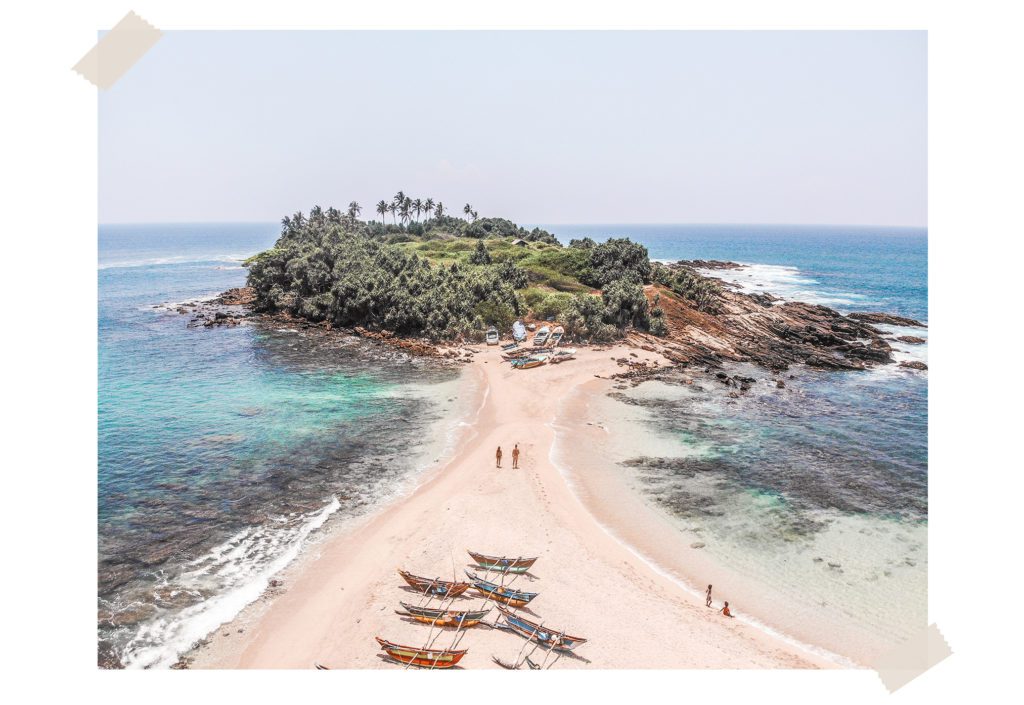 Dalawella Beach
This Sri Lankan beach will delight all the Instagrammers who read us. Because yes, Dalawella beach brings together not one, but two essential spots for souvenir photos!
First, you will find this imposing rock that overlooks the ocean. To take the best photo, we recommend that you get there from mid-afternoon. The light will be more beautiful and you will see the sun go down behind the rock. Take your photo of the left side of the rock when you are facing the sea.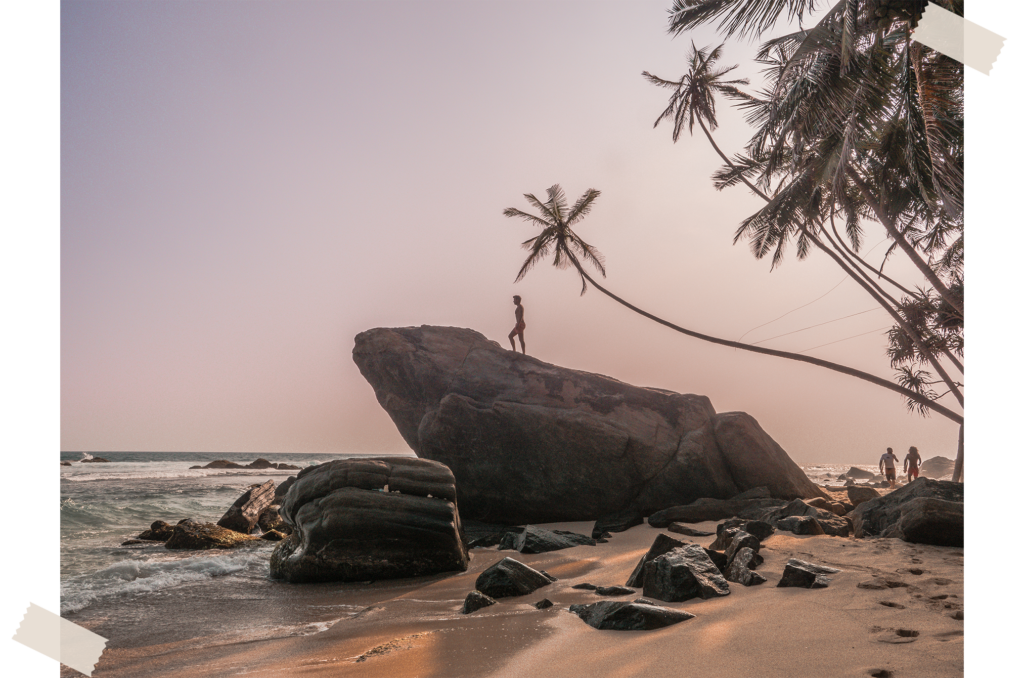 Second, the famous rope that lets you jump from a palm tree is also located at Dalawella Beach! If you don't see what we're talking about, see for yourself in the next photo. Again, we recommend that you go there during golden hour (1 hour before sunset) or at sunset for the best light. For Yann to swing 3 times on the rope, we paid 2.5 € (500 lkr)
⚠️WARNING: While we were waiting our turn, an accident happened. A girl fell to the ground. It ended up crushed at the edge, where there was rock under eight inches of water. So make sure you are able to hold on well, because you just have the strength in your arms to hold you back from falling off the rope. If you cannot support your weight once you are leaned, we strongly recommend that you do not try the experiment. Be really careful and don't take any risks for a photo!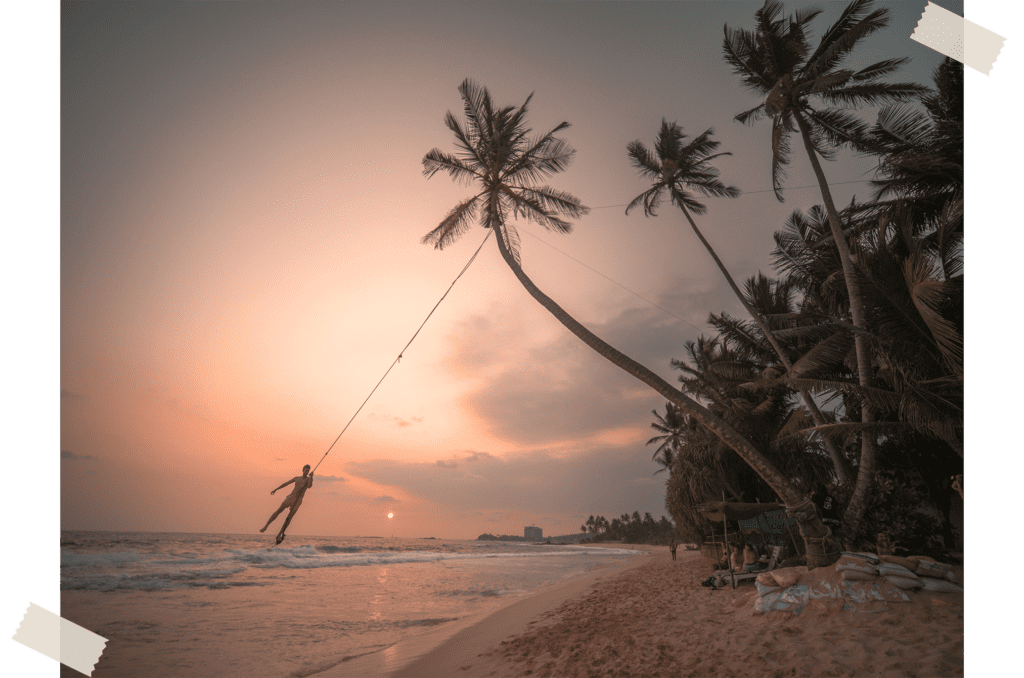 ---
As you can see, the beaches of Sri Lanka are sure to amaze your traveling eyes. Besides this southern region, we invite you to discover our 10-day itinerary in Sri Lanka. Also, we wrote an article dedicated to Ella, a must-see town in the center of the island, which will give you ideas of places to visit!