What to do in Thailand? 10-day itinerary without mass tourism
Thailand has many islands, each one more beautiful than the next. But the islands preserved from mass tourism are rare! We have discovered several islands over the last few years, but Koh Chang and Koh Kood are the quietest.
These islands, located in the east of the country and a few kilometres from the Cambodian border, have long been an important conflict area between Thailand and Cambodia. But today, they rhyme with calm and preserved nature.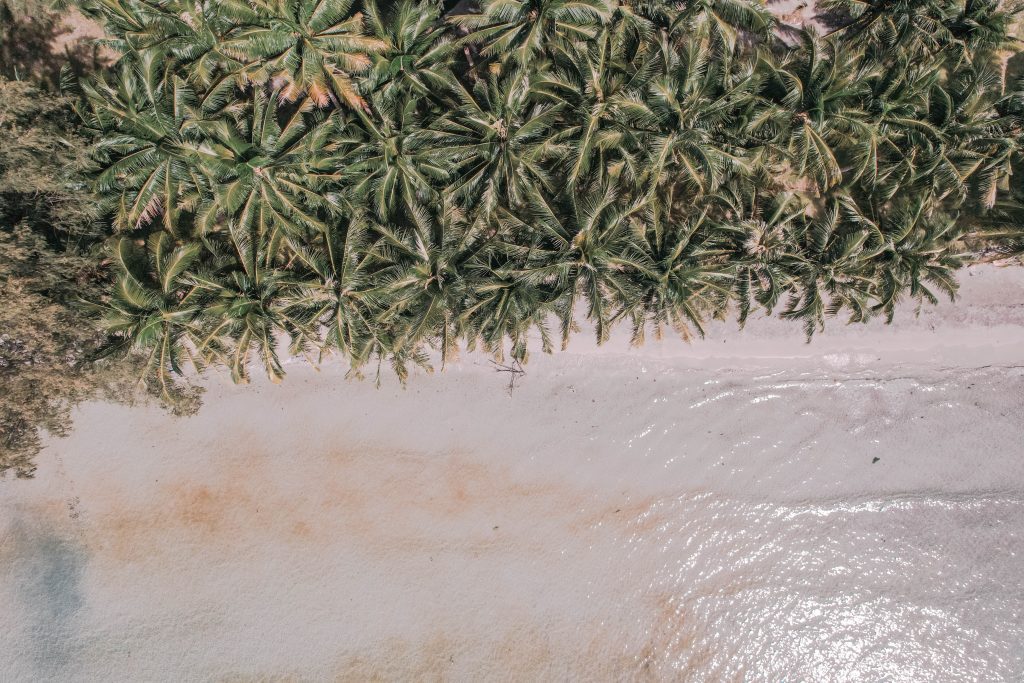 Before going to Koh Chang and Koh Kood, I spent 2 days in Bangkok. One day was mandatory to do a Covid test and get the green light to visit the country, but I wanted to take 2 days to have time to discover the city. Find my article for 3 days in Bangkok by clicking here.
10 days itinerary in Thailand: how to prepare your trip in Thailand?
What are the Covid conditions? (Updated January 2022)
If you are vaccinated, you can go to Thailand without quarantine provided you have a negative PCR test less than 72 hours old and obtain the Thailand pass. The latter can be obtained on this site once you have taken out insurance covering a minimum of $50,000 and have your tickets. Mind you, I got the Thailand pass in seconds but it can take up to 7 days and you won't board without ⚠️.  You also need to book a SHA+ hotel with a Test & Go package for your first night in Bangkok or Phuket. Many 4 and 5 star hotels offer this package with: private transfer from the airport + PCR test on arrival + breakfast. Generally you will get your test results within 12 hours but it may be a good idea to book your first 2 nights in your arrival city before planning a departure to the islands.
I won't go into detail and I'm not talking about the non-vaccinated but you will find all the information updated regularly here.
Which insurance should I choose?
At the moment (January 2022) you need a specific insurance to go to Thailand. Chapka offers a formula adapted to the conditions imposed by the country. To get a quote, click here.
We can talk about Chapka because it is a reliable insurance company that we have been using for years (even before we were bloggers). We have been covered twice for hospitalizations abroad (Australia and Cambodia) and everything went very well.
When to go to Thailand? 
The climate varies slightly between the north and the south of the country, but overall the best time to go is between November and March ☀️. Indeed, April to October is the rainy season. Don't worry about the temperatures, it will still be warm 😊.
Do I need a Visa to travel to Thailand? 
This depends on the length of your stay. If you hold a French passport, you don't need a Visa for a trip of less than 30 days. If you wish to stay longer, you will need an e-Visa which is usually obtained within 1 month.
Where to buy a plane ticket?
We recommend that you compare the best offers and book your flights on Ulysse. If you don't know this platform yet, we have written a detailed article here. You can benefit from -10€ on your first flight booking on Ulysse by registering via our link 😊
 What is the budget for 10 days in Thailand? 
Flights France – Thailand: 400€ per person on average.
Hotels: it depends on where and the category but count 50€ on average (between 20€-80€ per night for a 3 star or even 4 star hotel depending on the place).
Restaurants: as with hotels, the price varies greatly depending on the category. Count 20€ per day per person for 2 meals. But it is clearly possible to spend only 5-10€ per day eating in local addresses. 🤤
Total = 1700€ for a 10 day stay in Thailand or 850€ per person, excluding activities / visits / excluding local transport.
How to get around Thailand?
In big cities like Bangkok or Phuket, I recommend you to get around by taxi (very cheap). If you don't want to get ripped off, download the Grab app or be careful to take "Taxi Meter", which run the meter.
Between islands, it's often better to travel by bus + boat but it's worth looking at flights, when possible, for a great time saver.
And finally, on the islands, I highly recommend renting a scooter 🛵 (about 5€ per day).
Do you have to buy tickets online to visit Thailand? 
Indeed, for the price, language and ease we advise you to pre-book your local trips beforehand on this website.
For your activities, go to one of the following 2 sites when there is a choice:
10-day itinerary: what to do in Thailand?
Stage 1: Bangkok
💌 What to do in Bangkok during a stopover?
I didn't have time to discover the whole city but I went through as much as possible during 2 full days to find you as many addresses as possible. Find my article for a 2 or 3 days stopover in Bangkok here.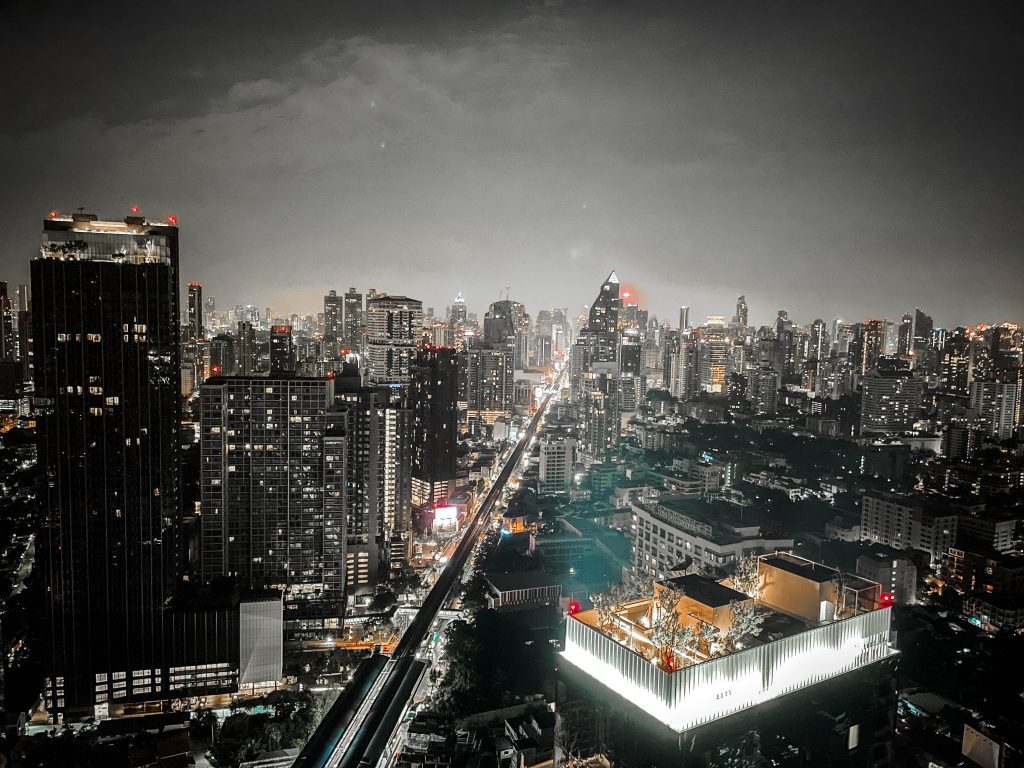 Second step : How to visit Koh Chang and Koh Kood in 7 days ?
We propose you a detailed itinerary to discover these 2 paradise islands in Thailand! I stayed 4 days on Koh Chang and 3 days on Koh Kood. Please note that you need to count one day of transport to go and return from Bangkok.
How to go to Koh Chang from Bangkok?
There are several ways to get to Koh Chang:
By plane from Bangkok to Trat, then a bus + ferry to Koh Chang or Koh Kood. This option is the most expensive and not necessarily the fastest with transits.
By bus or minivan + ferry: count between 20€ and 30€ per person depending on the size of the bus and the company + the price of the ferry. This is the cheapest solution but also the longest.
By private taxi: about 100€ for a car with driver to Koh Chang + the ferry fare (3-4€)
If your time in Thailand is limited, I strongly recommend the private taxi option! The driver will pick you up directly at your hotel in Bangkok and take you to your hotel in Koh Chang or Koh Kood for a journey of about 6 hours! You can book your driver by clicking here, the website is very reliable and convenient.
Travel to Koh Chang: what to do?
Koh Chang is a dynamic island but still preserved from mass tourism! You won't find any nightclubs, as the tendency is rather to relax and discover the island. However, you will find everything you need (pharmacy, hairdresser, tattooist…).
In case of essential needs, you can go to one of the many 7-Eleven supermarkets on the island, some of which are open 24/7!
Thai food lovers will be delighted, as there are many restaurants to suit all tastes and budgets.
Where to stay on Koh Chang?
Here is a selection of 2 hotels for your stay:
Santhiya Tree Resort: One of the most beautiful hotels in Koh Chang, with a Thai style, which offers an exceptional breakfast with Western and Asian flavours. I advise you to take the rooms with private swimming pool and view on the river: a wonder!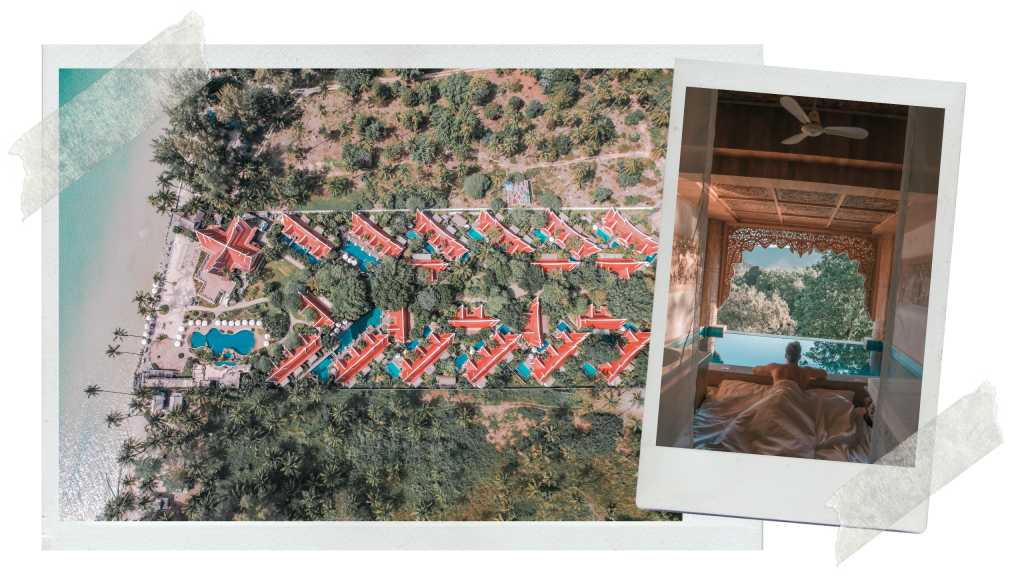 Bhu Tarn Koh Chang Resort & Spa: if the first option is not available or a little too expensive for you, you can indulge yourself with this very well located and excellent value hotel.
What to do in Koh Chang during 4 days?
Let's go, we'll reveal our itinerary to visit Koh Chang in 4 days.
Day 1: Arrival in Koh Chang
If you have chosen the private driver option to get to Koh Chang, you will arrive in the early afternoon, which gives you plenty of time to enjoy yourself!
If you have booked your nights at the Santhiya Tree Resort, I recommend you take advantage of the pool (or private pool depending on your room) to relax after the trip: the setting is beautiful and very soothing. 🥰
🛵 Where to rent a scooter in Koh Chang
For the more impatient in search of discovery, hotels usually offer scooter rentals (between 250-300 baths a day depending on your hotel). You can find cheaper on Koh Chang (around 150-200 baths a day), by going to a rental shop near your hotel.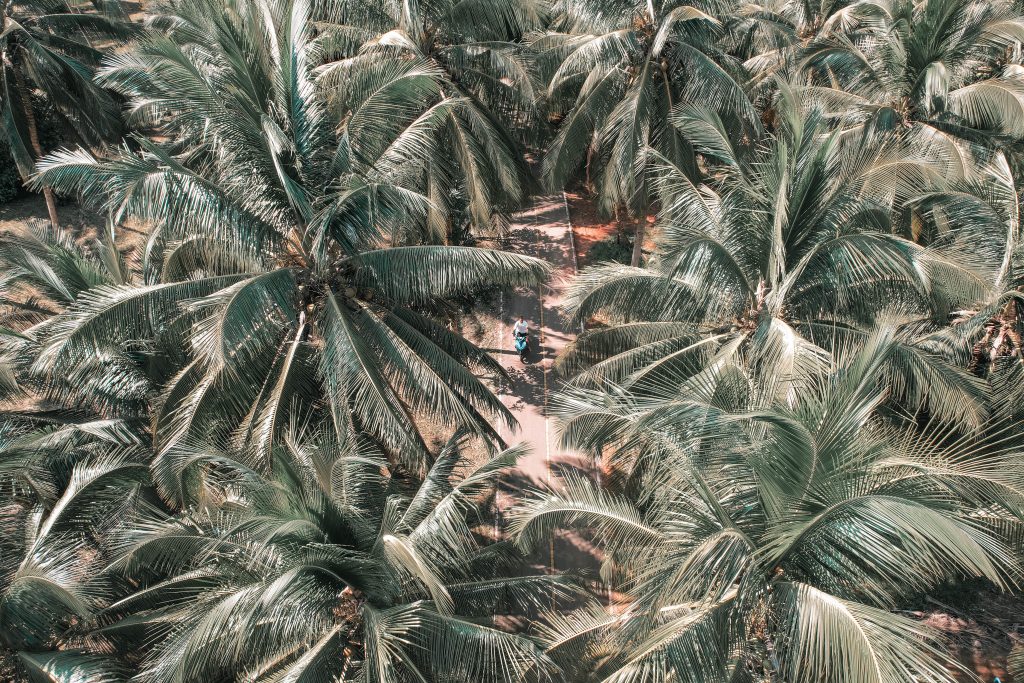 🍸 Where to dine / have a drink in Koh Chang
For those lounging at Santhyia Tree, the hotel offers happy hour on beers and cocktails (1 bought, 1 free) and the beach restaurant is beautiful! The prices are a bit high for Koh Chang (around 8-15€ per dish) but the food was very good and for all tastes (Asian and European cuisine).during the meal, you can also watch a little Thai dance show and enjoy the singers the rest of the evening. A romantic atmosphere is guaranteed!
If you prefer to leave the hotel, at the intersection with the main road you will find Apple's Kitchen. This lady who lived in the USA speaks perfect English and her menu is top notch! The food is really cheap and of great quality.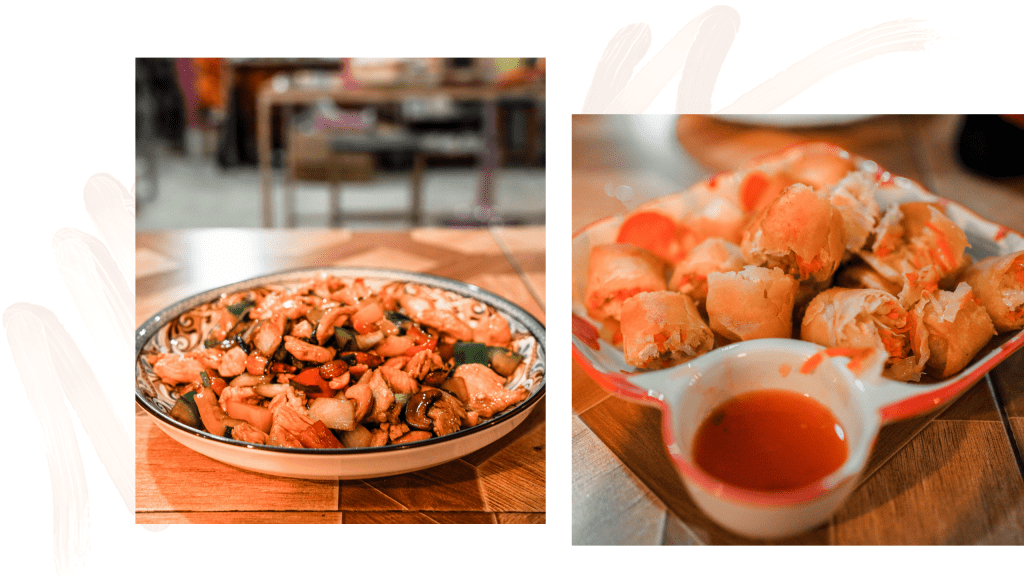 Day 2: Visit the west coast of Koh Chang
For this 2nd day, I recommend you to visit the south west of Koh Chang. The island is not very big, between 30 minutes and 1 hour is enough to reach the south depending on the location of your hotel.
💦 Kai Bae Waterfall
I recommend you to visit this waterfall in the centre of Koh Chang. The entrance is not very expensive (50 baths – approx. 1,30€ per person). Note that there is no ticket office on arrival. You will find an artist or his mother who will charge you the entrance fee, in cash of course.
The path to get there is not very long (about 20-25 min) but avoid wearing flip-flops: some passages are a bit difficult and slippery! Ropes have been installed on a good part of the path to allow you to hold on and avoid falling.
This place is not very big so there is little chance of crowds! I've been there twice and never met anyone.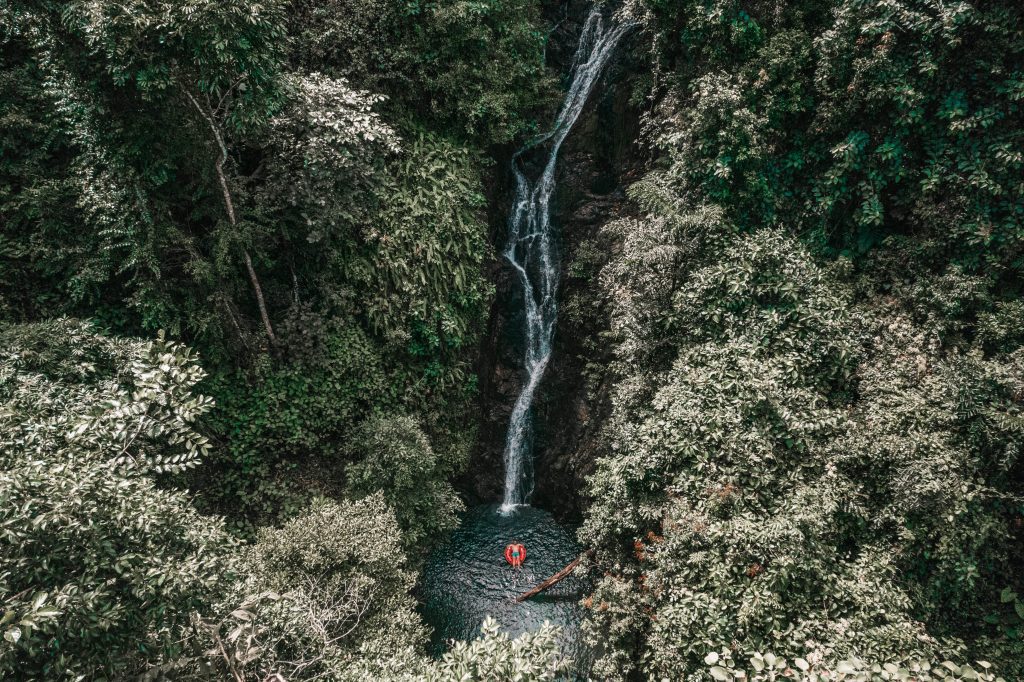 ⛵️ Visit Bang Bao Port
Just south of Koh Chang is Bang Bao Harbour. With this floating market atmosphere, there are restaurants, souvenir shops but mostly boat rental companies.
I booked my boat trip in one of the shops at the entrance of the harbour. Do not hesitate to compare the prices of the different companies and to negotiate a little.
There is something for every taste and budget: from 40€ for a group boat trip to 100€ for a private boat depending on the islands you want to visit. Generally, water and meals are included in the price. In high season, I recommend you to plan ahead as some trips are limited in space. To make sure you don't miss this opportunity, you can also book your boat trip here.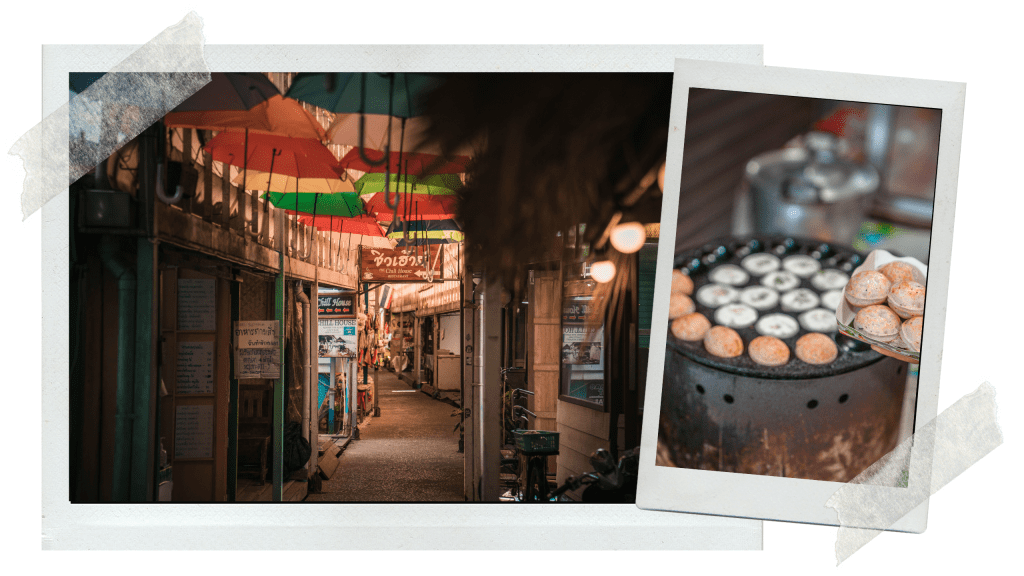 Day 3: Discovering the South East of Koh Chang
To get to the east coast of Koh Chang, there is unfortunately only one road and it doesn't go around the island! A road is currently under construction but for the moment the only way to get there is to go through the north. As a result, it took me just over an hour to get to the far south-east of Koh Chang.
🏝 Wai Chaek Beach
This beach could be considered "secret" as very few people go there. It is true that the path is not easy by scooter: a good part of it is dirt road (or mud depending on the weather) in the forest. But the difficulty is worth the diversions. 🤩 Wai Chaek is a beautiful beach with white sand, translucent water and nobody on the beach! I stayed 3 hours and only 4 tourists arrived by boat before I left.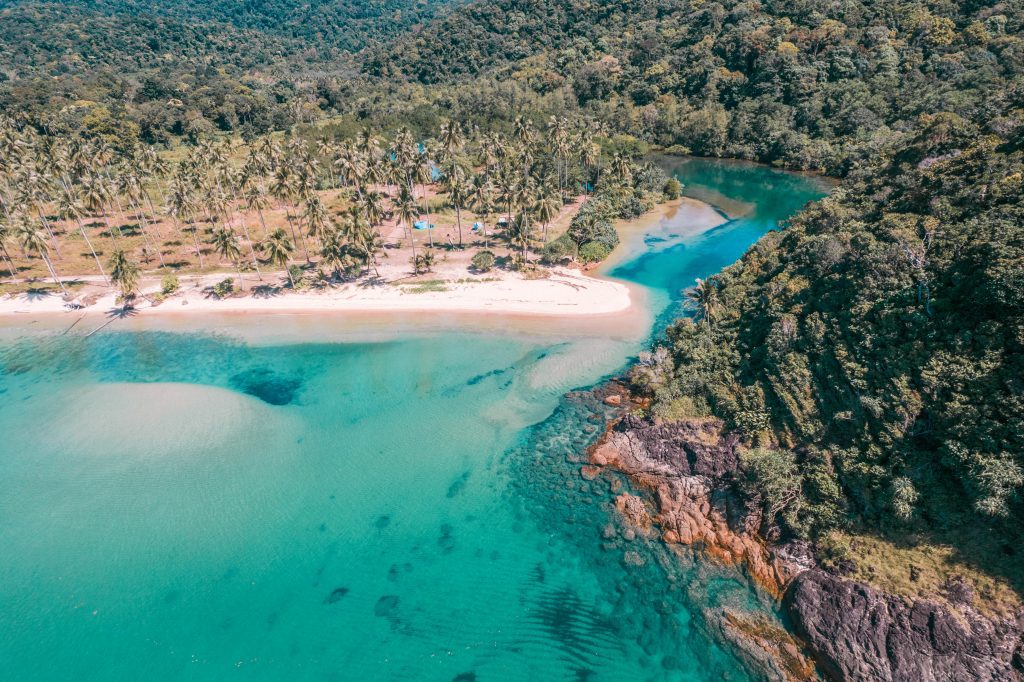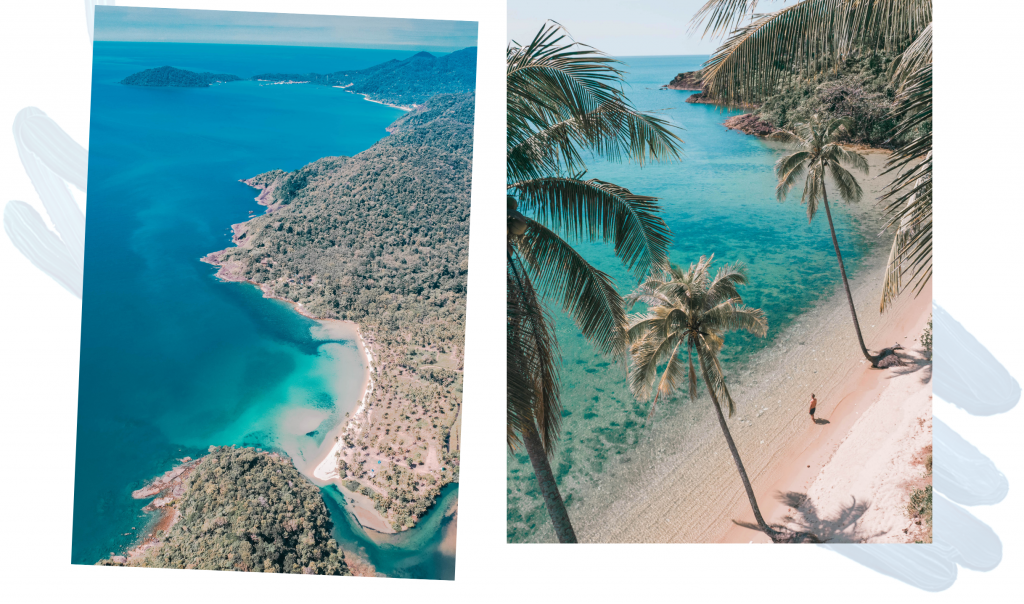 💦 Khiri Phet Waterfall
On the way back from Wai Chaek, you will find the Khiri Phet waterfall. It is completely free and has a small car park. The path to get there is fairly easy (largely passable in flip-flops) and takes about 20 minutes. There is little risk of getting lost as the path is clearly visible! Generally this waterfall is not too busy but the dark rocks give a really unusual atmosphere.
Special mention for the road to the waterfall, lined with hundreds of palm trees. 🌴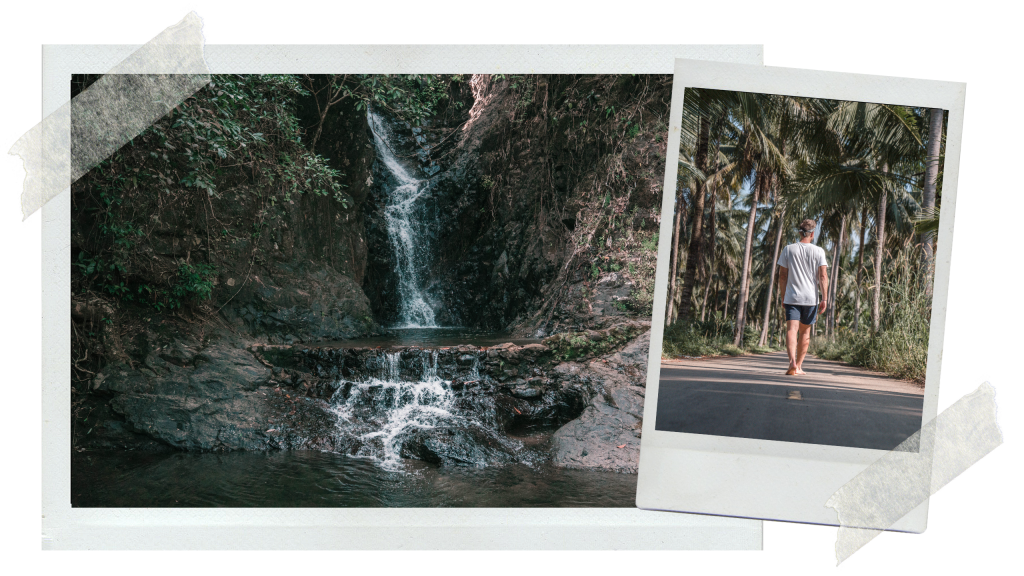 Day 4: Boat trip and discovery of the islands around Koh Chang
I strongly advise you to take a boat trip to discover the different islands around Koh Chang. There are quite a few of them and some of them were a real hit! Departures from Bang Bao harbour are usually between 8-9am, with a return around 4-5pm.
🏝 Koh Wai
This is the first island on my tour: allow about 30 minutes to reach it from Koh Chang. It is not very big and not very developed. However, you will find some houses there. The water is transparent and the beaches are deserted, perfect to relax in peace.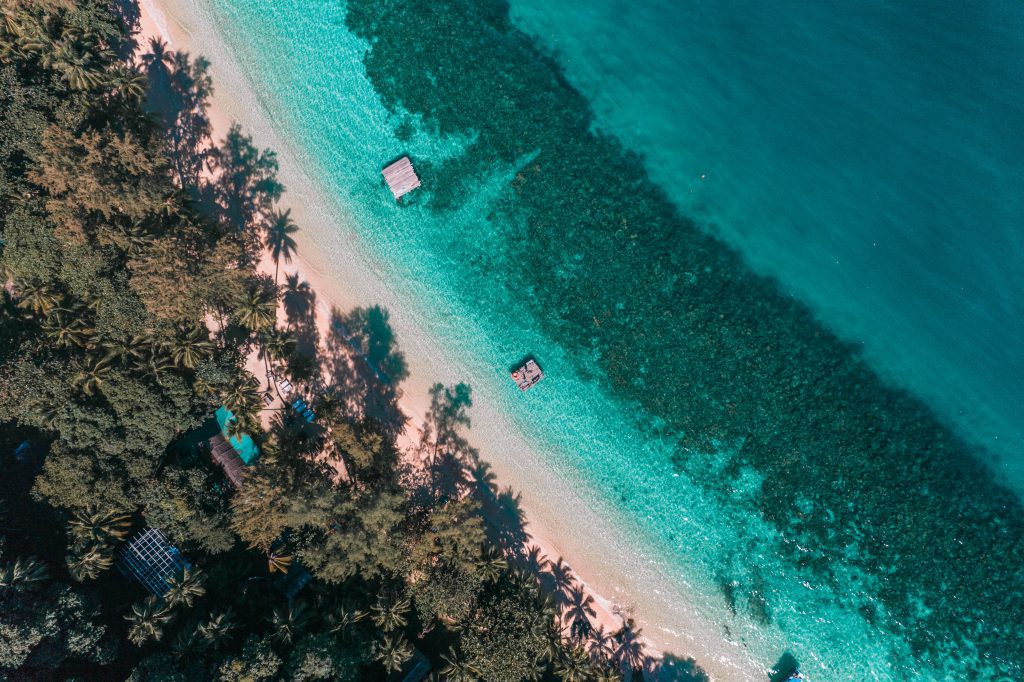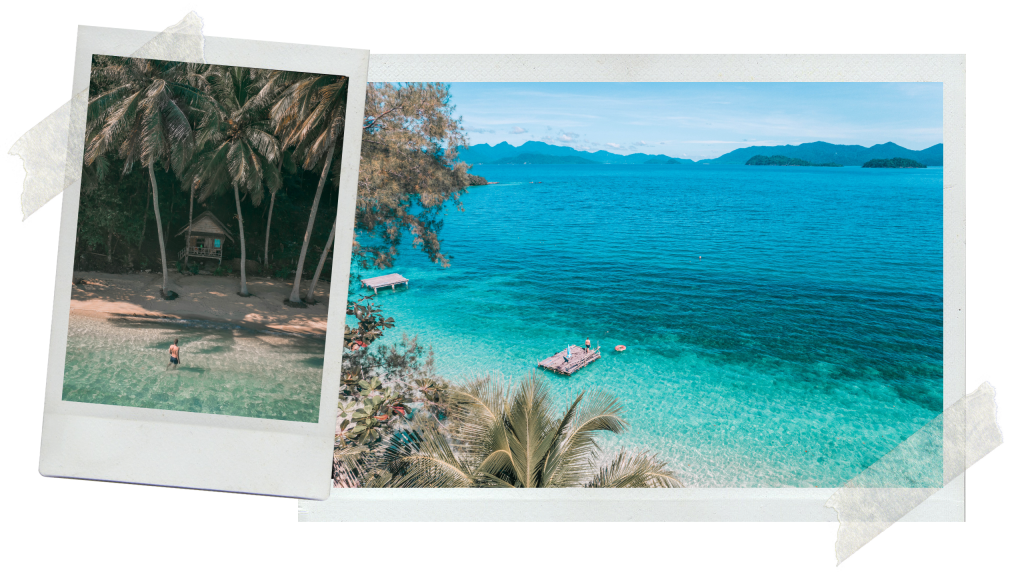 🏝 Kok Kham
This island, although tiny, is one of my favourites! It is a protected nature reserve with an entrance fee of 100 baths per person, which largely limits the number of tourists.
Pristine white sand, turquoise water and volcanic rocks, in short, a postcard setting! I didn't see any restaurant or bar, but there is a small shack where you can buy some drinks and snacks.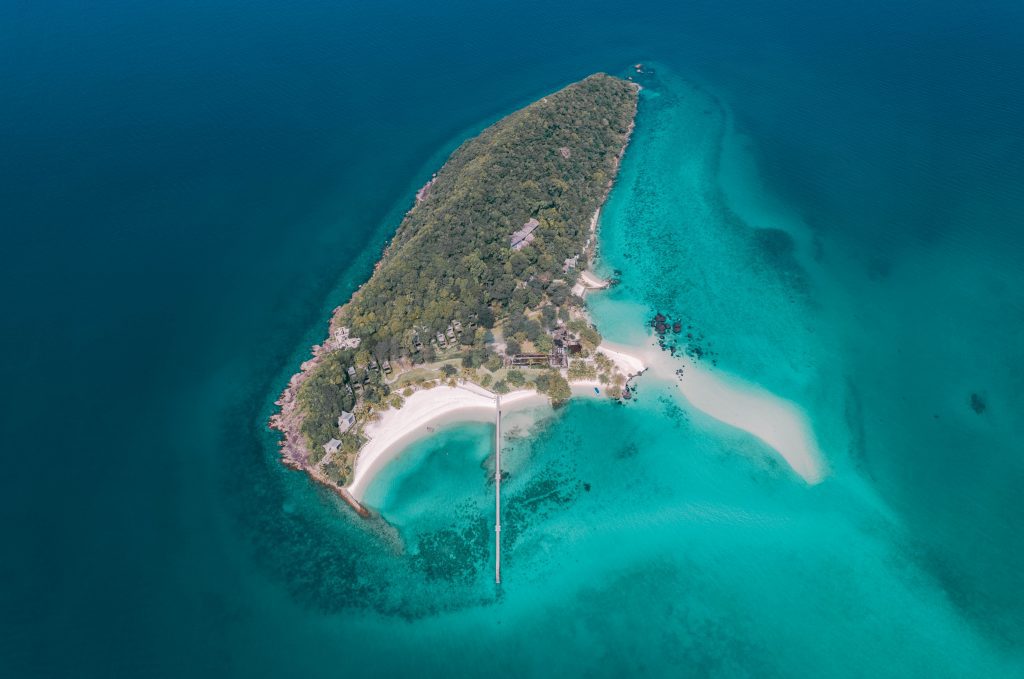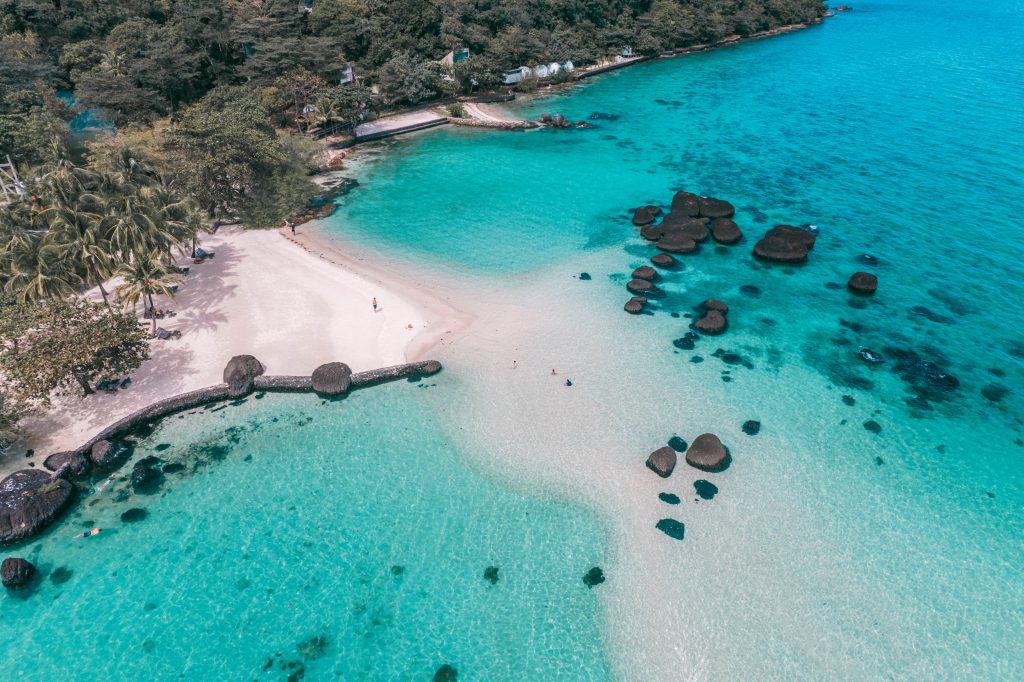 🏝 Koh Rang
To finish my boat trip, I headed to Koh Rang, a larger island that will delight snorkeling lovers. It is also a protected natural park (100 baths per person to access it). This island is ideal to enjoy the underwater fauna and flora!
I stayed at the pontoon on the east side of the island to take some pictures and have lunch on the boat. As I did not go to the beach, I did not have to pay the entrance fee.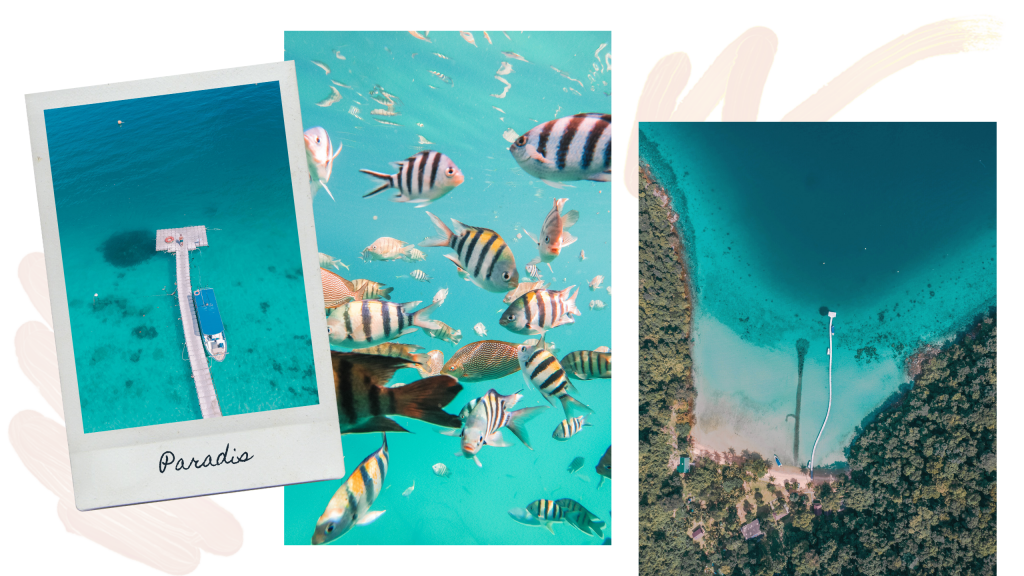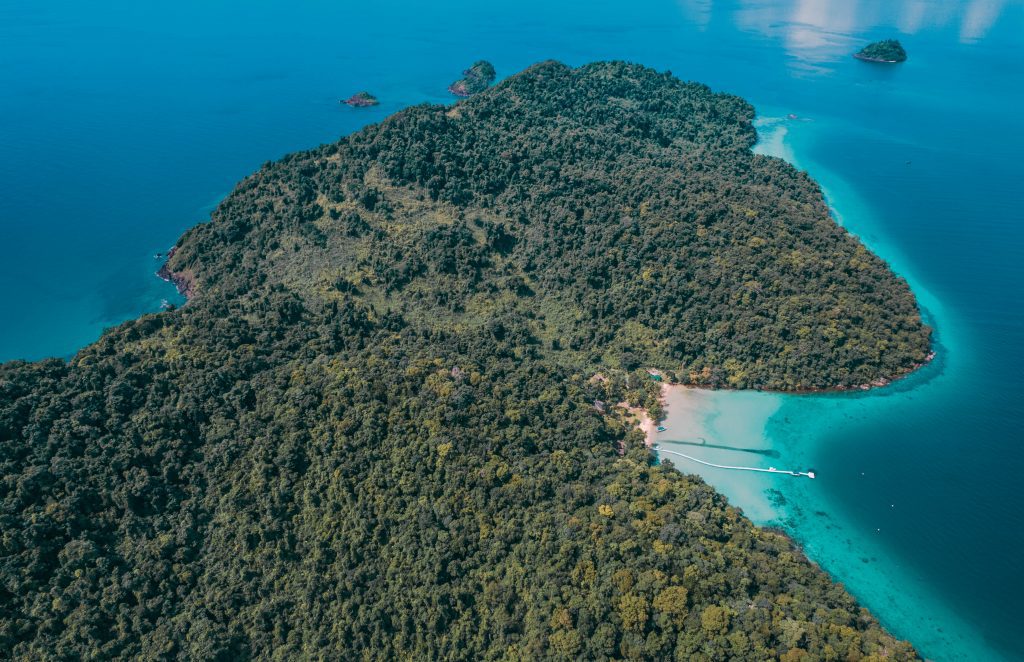 ---
🐘 Koh Chang, the elephant island
⚠️ During your trip to Koh Chang, you will see many centres for elephant rides or swimming. As we had already mentioned in our article on Bali, we are against any kind of animal abuse! The training method is barbaric and consists in mentally "breaking" the elephant to submit it to humans. It will then spend its long and sad life, hanging from chains.
As you can imagine, I have not done this kind of activity and I DO NOT ADVISE IT AT ALL. Everyone is free to make their own choices, but be aware that by giving money to these centres, you are participating in this economy and perpetuating this animal abuse.
If you want to see elephants, there are real sanctuaries in the north of Thailand where you can admire them in freedom in protected reserves. That said, be careful where you go as not all sanctuaries are equal in their good intentions towards elephants.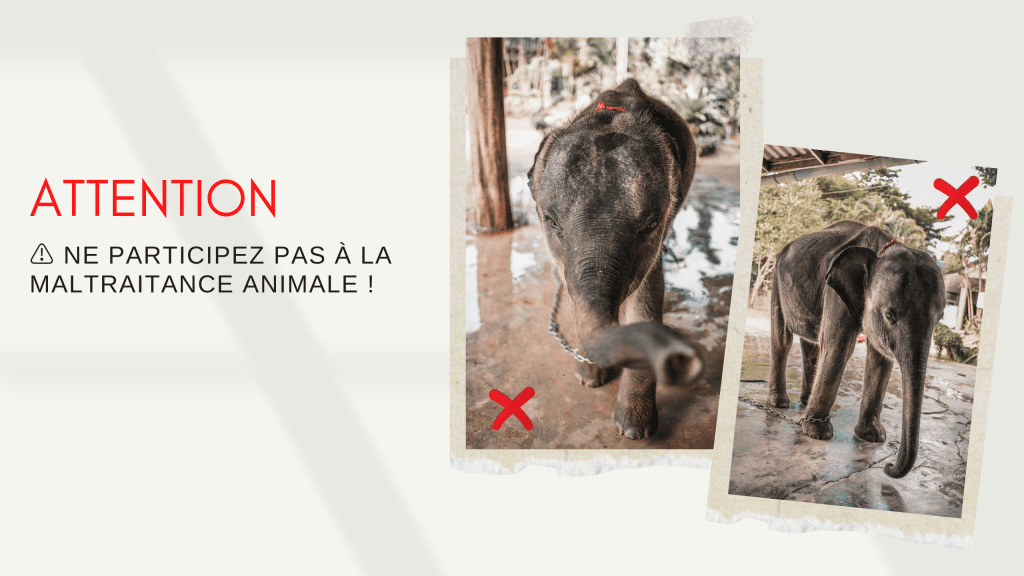 ---
10 day itinerary in Thailand: what to do (continued)
Travel to Koh Kood: what to do?
Unlike Koh Chang, Koh Kood (or Koh Kut) is a much smaller and more unspoilt island. There are no supermarkets, far fewer restaurants, bars and massage parlours. If you're looking for authenticity, you won't be disappointed!
Where to sleep on Koh Kood?
Unlike Koh Chang, the majority of hotels on Koh Kood do not have swimming pools, unless you can afford it!
For a reasonable budget, you will find many guest houses on the west coast of the island. You can expect to pay around 60€ per night. I booked this room because it was the best value for money.
You can also find more chic hotels with direct access to the beach, such as the Koh Kood Resort.
If, on the other hand, you have an unlimited budget, you can go to the Soneva Kiri! This private 5-star hotel is luxurious and is located on a completely private part of the island. Many stars go there to avoid the tourists. No need to come to the hotel to hope to see Angelina Jolie, as the road to get there is blocked by a security post! 😂
What to do in Koh Kood during 3 days ?
Let's go, we'll reveal our itinerary to visit Koh Kood in 3 days.
Day 1: Arrival in Koh Kood
Whether you are coming from Koh Chang or leaving Koh Kood to visit Koh Chang, the best way is to take the ferry. Some hotels offer shuttle services to drop you off at the port. At Santhiya Tree I paid 200 baths to be dropped off at Bang Bao port. When you book your ferry ticket through this website, the service usually offers a free shuttle to pick you up or drop you off at Koh Kood port.
Don't expect to get a taxi, as there are none on the island! Cars are very rare, which is not to my displeasure.
🛵 Where to rent a scooter in Koh Kood?
Depending on your hotel, you can rent your scooter directly at the reception. If like me, you are staying in a guesthouse, you will need to find a rental nearby. Feel free to ask your guest house for information. I found a rental just outside Baan Rabieng village for 150 baths a day.
🍹 Where to dine / have a drink in Koh Kood?
It's a bit more complicated to find a restaurant on Koh Kood than on Koh Chang. Of course, you will always find addresses while walking around, but the destination being much less touristic, restaurants are not always referenced on Google. Moreover, when they are, the timetables are not up to date. I even stopped at a place where the map was only in Thai!
😋 I would recommend the Chayio restaurant. The food was divine, hearty and very affordable. However, don't be in a hurry! The chef is alone in the kitchen… I waited more than 30 minutes before being served, but it was so good that you quickly forget the wait. To tell you the truth, I even wanted to come back the next day but, unfortunately, the restaurant is only open in the evening. Note: Chayio also has a bar next door if you want to extend the evening.
Day 2: Waterfalls and sunset
💦 Khlong Yai Ki Waterfall
There is an entrance fee to the waterfall but the price is free: you give what you want 😊. The walk is quite easy, about 5 min and kids will have no problem following. The place is quite large, so no need to get up at dawn to avoid the crowd (which is non-existent in Koh Kood I feel 🥰).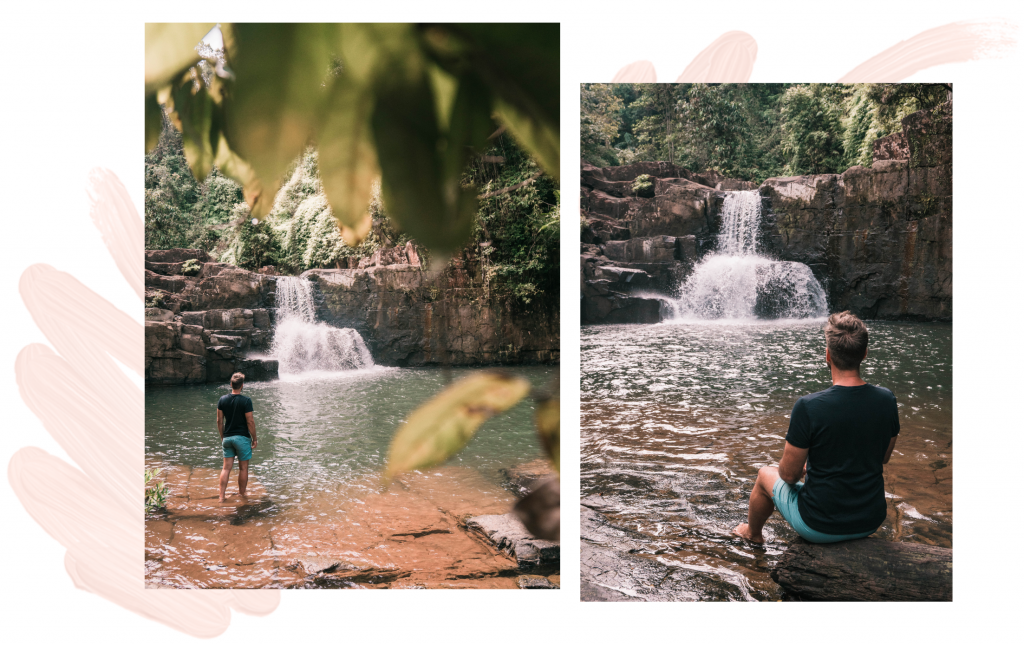 💦 Huang Thap Kwang Waterfall
The entrance is free and the way is very easy. Don't be afraid of the crowd as the pools are quite big. So you will be able to bathe without any problem. For the more adventurous, it is possible to climb to the waterfall level and jump 😊.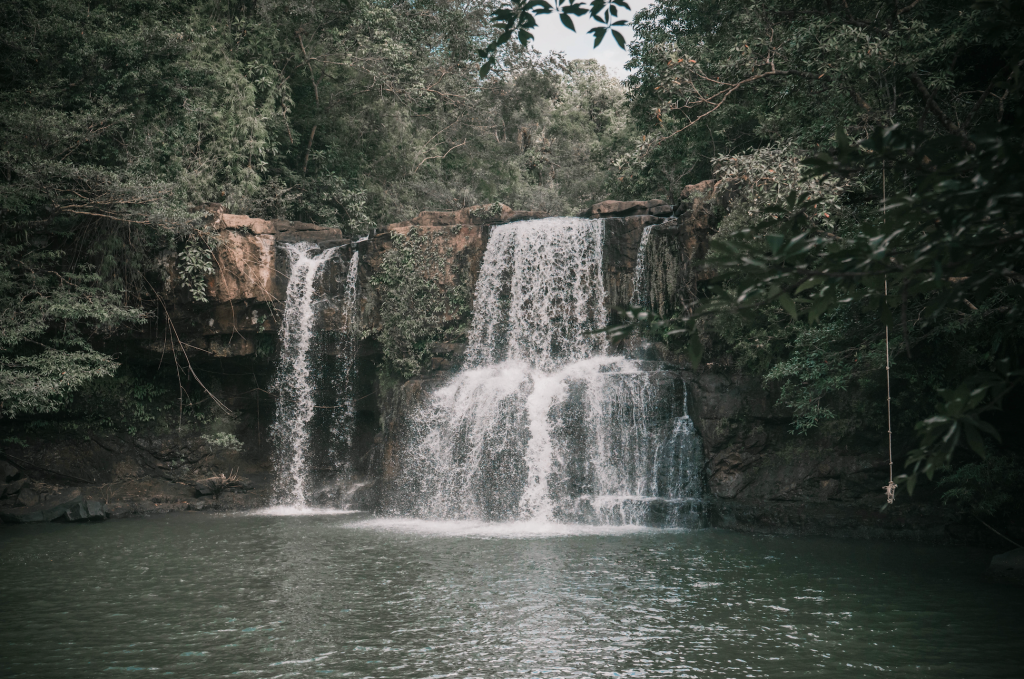 🌅 Where to see the sunset in Koh Kood?
Weather permitting, I recommend the Deck Bar (Koh Kood Resort) to watch the sunset, or the bar at To the Beach Resort. It is, for me, the most beautiful place on the island to watch the sunset! The music is nice and you can even sit in poufs or deckchairs.
The prices are similar to any bar with a nice view: a bit more expensive than average. Nevertheless, there is a pretty good happy hour on cocktails (2 bought, 1 offered).
🍔 If you like the atmosphere, you can stay and eat there, but don't expect to discover Thai cuisine. The food is rather western (pizzas, pastas, burgers…). Otherwise, I advise you to find a roadside restaurant which will be much cheaper and probably better.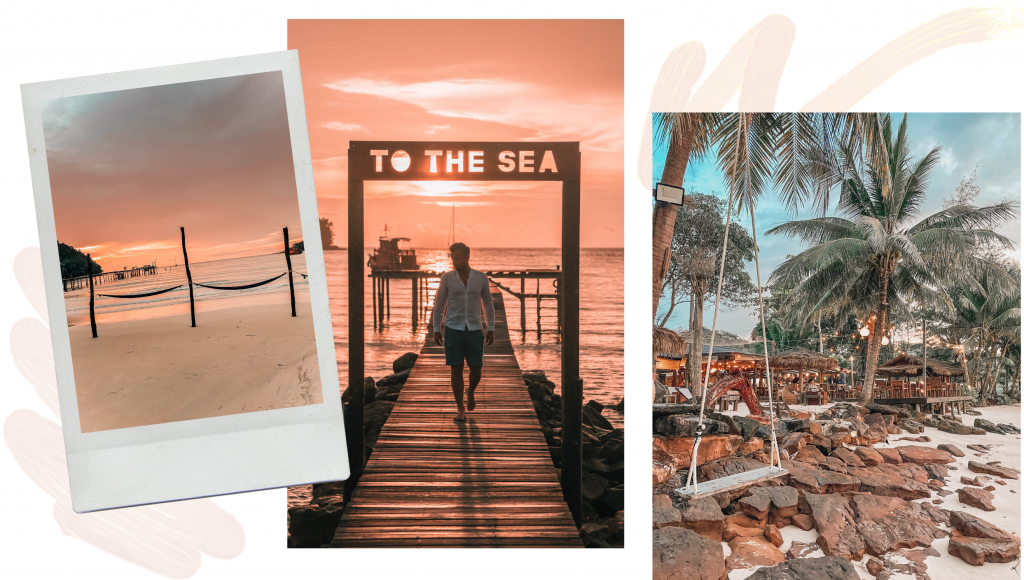 Day 3: Koh Kood beaches and relaxation
🏝 Peterpan Resort Beach
This hotel is great if you are looking for a resort with a nice beach, pools and a sea view restaurant. The beach is very clean and the water shallow for several dozen meters. There is also a beautiful sandbank and a river, where you can go kayaking.
There are also a few restaurants along the beach. The prices are more expensive than a roadside restaurant but it is a very nice place to have lunch.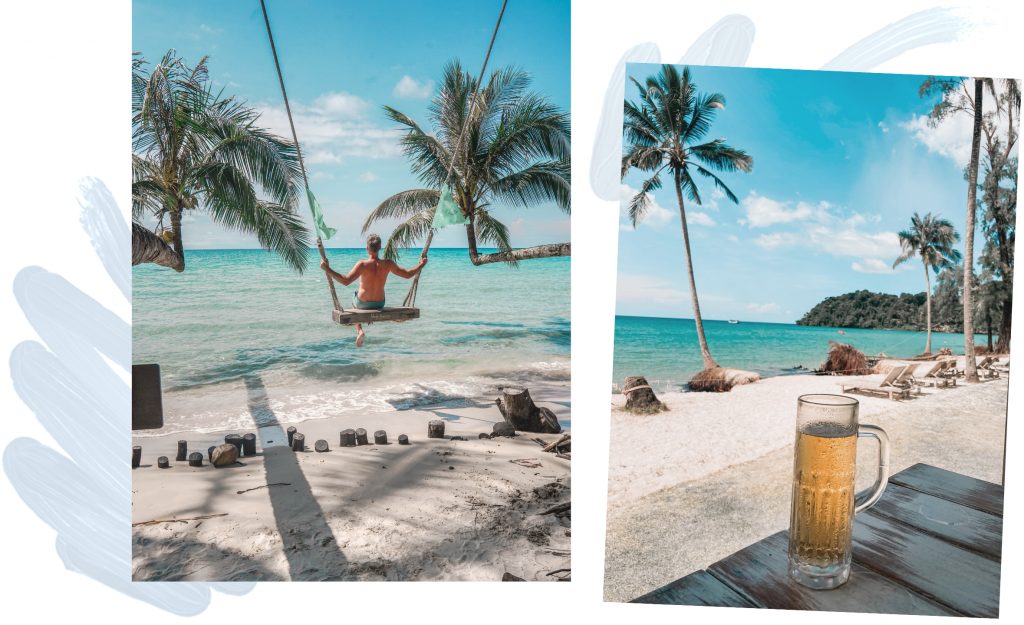 🏝 High Season Beach
Another beautiful beach on Koh Kood is the High Season beach, stuck to the Peterpan Resort. The place is very quiet and you can even eat on a platform in the trees! Of course you have to pay the price, but it's an unusual place to enjoy your honeymoon for example or a quiet holiday.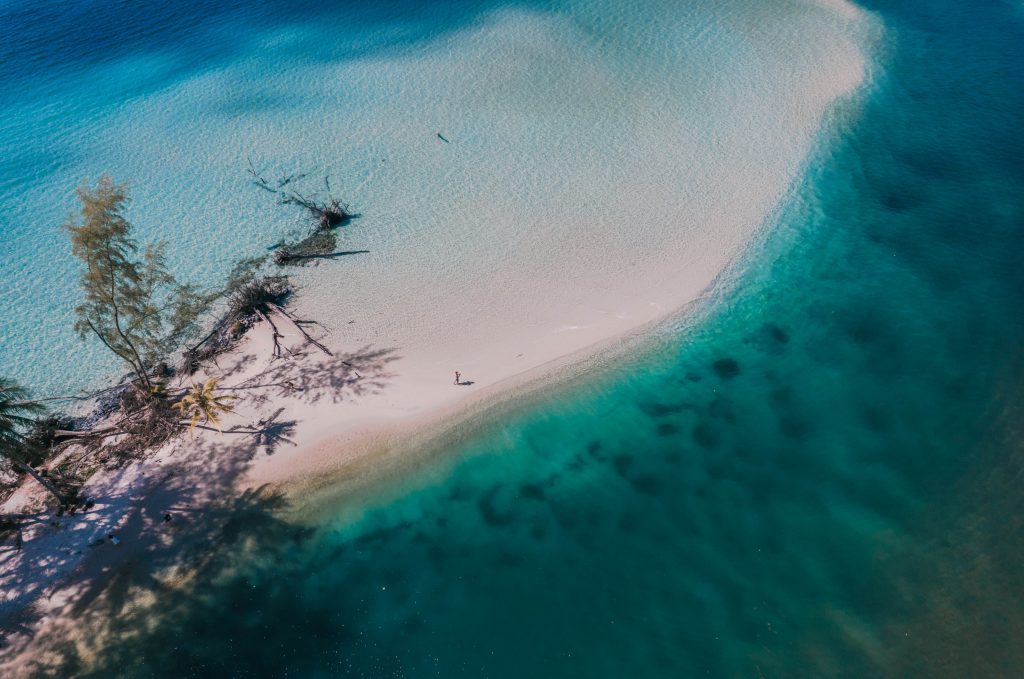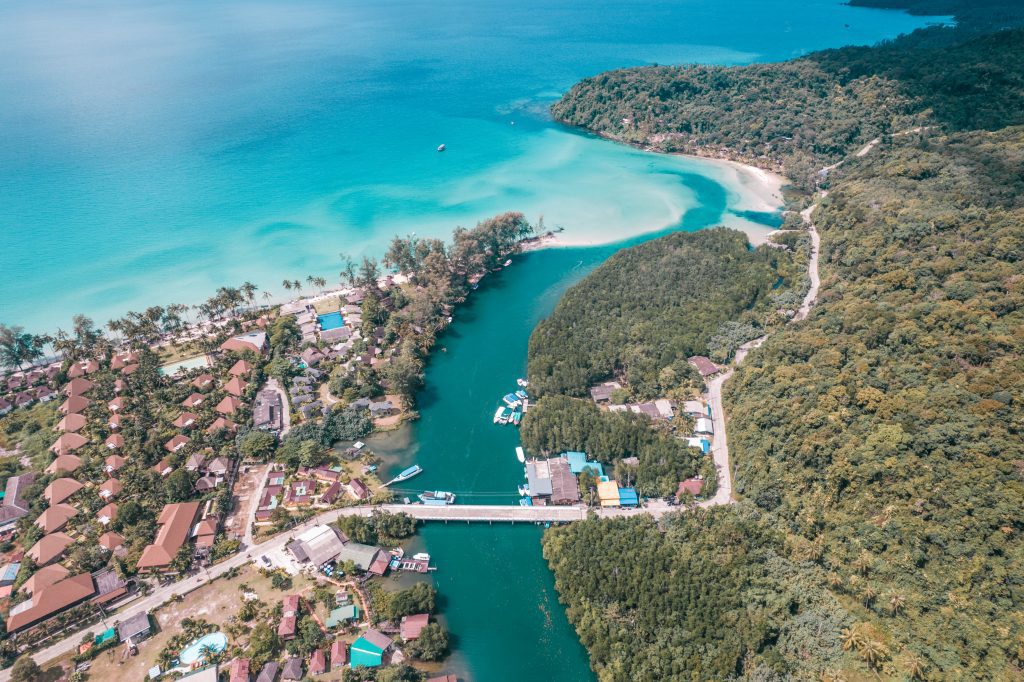 🏝 Bang Bao Beach
Bang Bao Beach is also a nice option for a clean and very quiet heavenly place.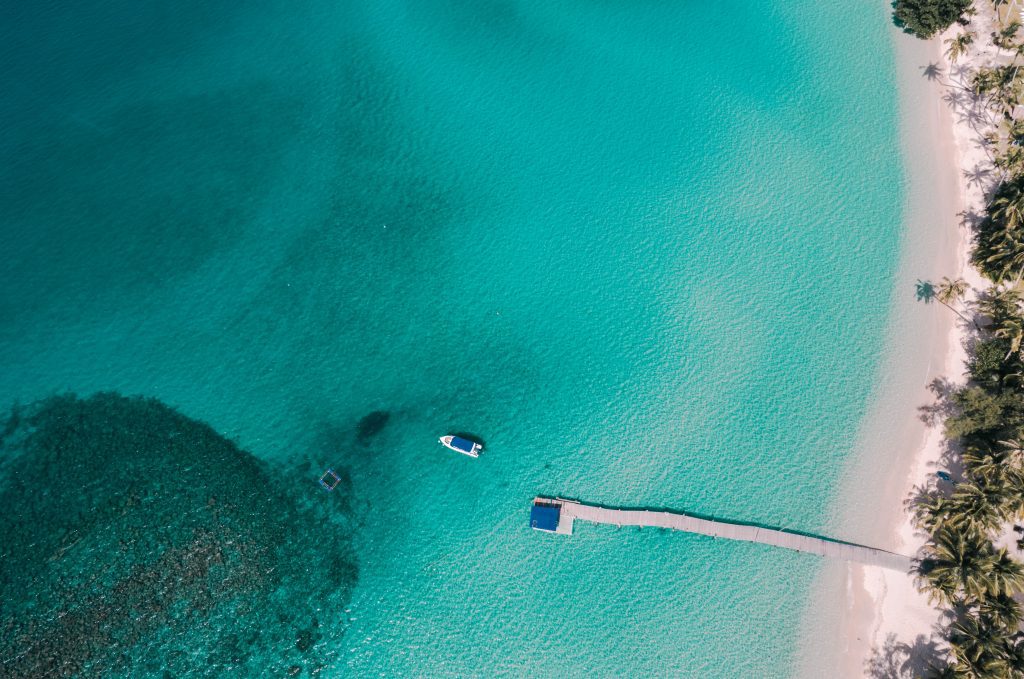 🤍 Wild paradise in the south of the island
Very uncrowded, if at all, I recommend you go down to Khlong Hin Beach. The place is so quiet and unspoiled 🥰. Clearly the ideal place to settle down and enjoy the beauty of the landscape. Beware, the road to get there is not the easiest 😅.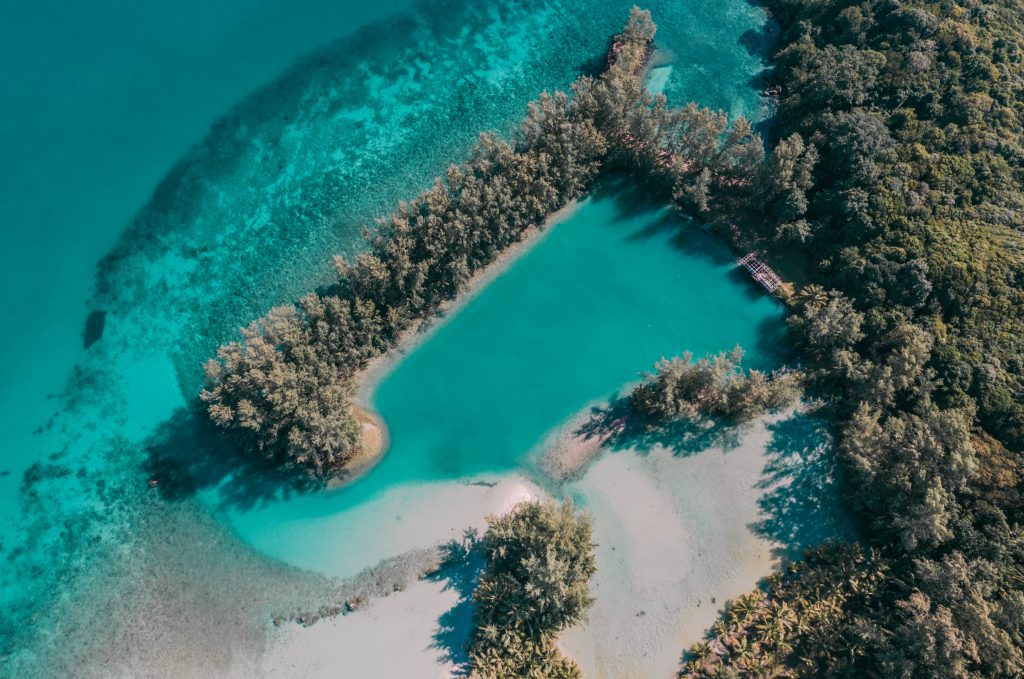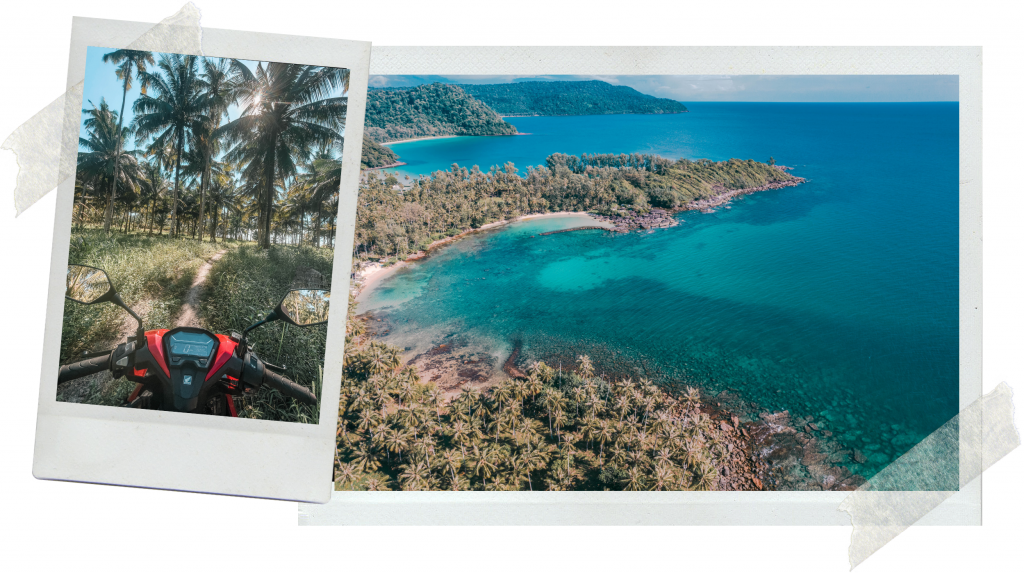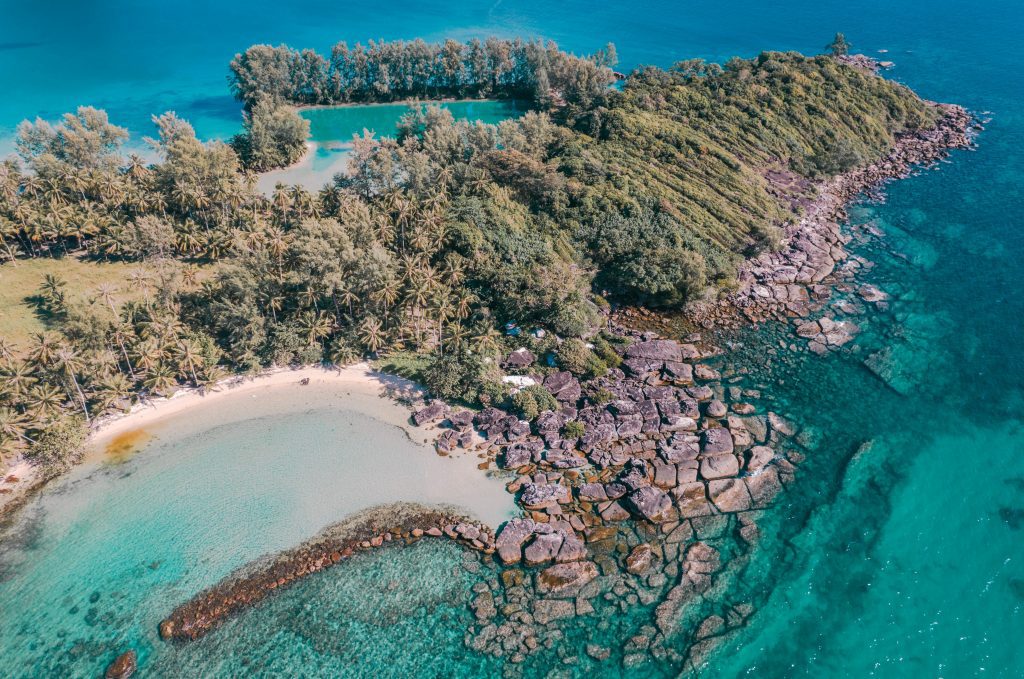 ---
➡️ How to get back to Bangkok from Koh Chang?
It's already the end of this 10-day itinerary in Thailand. It is now time to head back to Bangkok airport.
As explained above, I had opted for a private taxi on the way out, but for the bus and ferry on the way back. If you take a private taxi, be aware that the return trip will be more expensive than the outbound trip (Koh Kood being much further than Koh Chang), but you won't have to worry about anything.
If you want to cut down on costs but don't want to hassle, I suggest you take the ferry from one of the ports north of Koh Kood (different companies, but mine was in Ao Salat) and have your private taxi waiting for you at Laem Sok port. Book here.