Weekend in Haute-Savoie: what to do around Thonon-Les-Bains?
As you know, I love visiting France more than anything! Haute-Savoie in particular, a department with so much to offer in terms of scenery, activities and gastronomy. For my weekend in Haute-Savoie, I headed for the area around Thonon-Les-Bains. So what's there to do around Thonon-Les-Bains? Let's find out together!
---
Where to stay for your weekend in Haute-Savoie?
To visit the must-see places in Haute-Savoie that I'm about to share with you, I was invited to stay at the Cit'Hotel L'Écho des Montagnes. The establishment is located in Armoy, a charming village just a 10-minute drive from Thonon-Les-Bains. It belongs to the Cit'Hotel group, which comprises over 300 establishments in France.
Cit'Hotel stands out for its commitment to guest comfort and value for money. The group's hotels (2 or 3*) are renowned for their warm, welcoming atmosphere and attractive rates. Thanks to their privileged location, Cit'Hotel hotels often offer easy access to major tourist attractions and business centers. The restaurants, meanwhile, offer refined cuisine featuring local produce, making for a great culinary experience.
Don't hesitate to visit the Cit'Hotel website to book your next stay in France!
Feedback from Cit'Hotel L'Écho des Montagnes
My stay at L'Écho des Montagnes went very well. As soon as I arrived, I was warmly welcomed by the staff. The room I stayed in had been completely refurbished, and was beautifully decorated in a modern style. Comfort and cleanliness were the order of the day, and I was able to relax fully after a day's hiking in Haute-Savoie. The meals served in the restaurant were delicious, featuring local flavors and fresh produce from the region. The same goes for the buffet breakfast, featuring fresh, local produce and homemade dairy products. Note that you can eat at the restaurant without being a hotel guest. It's a great place to treat your taste buds 🤤.
Finally, the Cit'Hotel's location is ideal for visiting places of interest in Haute-Savoie and around Thonon-Les-Bains. The only slight downside is that the hotel is located on the side of a road, and the noise generated by the latter may disturb some people. However, it's not a busy road at night, but ask for a room on the parking lot side if you're a light sleeper.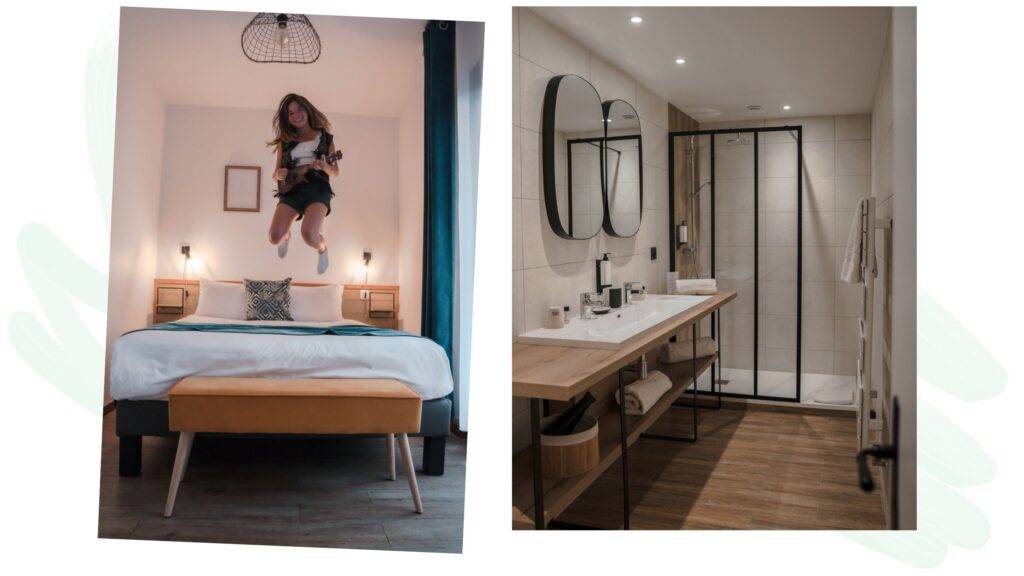 ---
What to do in Haute-Savoie around Thonon-Les-Bains at the weekend?
Haute-Savoie is a beautiful and diverse region, offering a multitude of tourist attractions to suit all tastes. Nestled in the French Alps, it's renowned for its breathtaking scenery, crystal-clear lakes and towering mountains. So there's a huge number of must-see places to do and see in Haute-Savoie and around Thonon!
💌 Discover our complete guide What to do in Annecy ?
Activities on Lac Léman
Lac Léman is bordered by Switzerland and France, with pretty, picturesque villages like Yvoire on the French side. In summer, there's plenty to do on Lac Léman in Thonon, Evian or the surrounding area. Whether you're into paddling, kayaking or windsurfing, it's all possible!
It's also very pleasant to walk along the shores of Lake Geneva… I did it for a good part of my childhood on the Swiss side. 🥰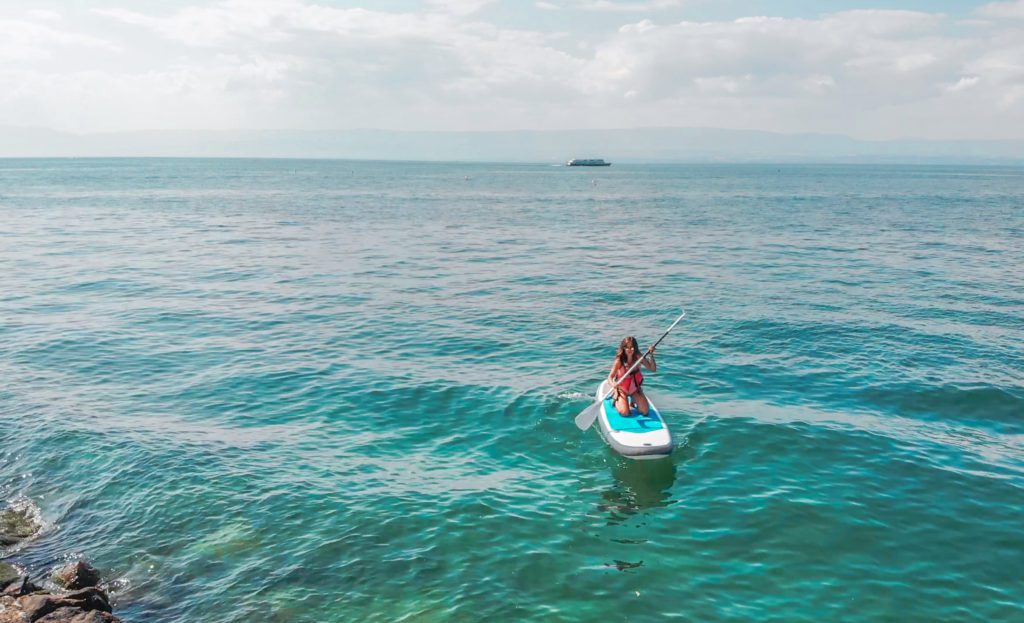 For those who prefer to take it easy, I've got the solution! The L'Agrion cruise is the perfect way to discover the shores of Lake Geneva around Evian. It costs €9.50 per adult for 45 minutes. Boarding takes place at the kiosk on the Casino pontoon (quai Blaron de Blonay). Find all rates and timetables on the website. Please arrive 15 minutes before the boat departs.
🚤 Alternatively, become the captain of your own adventure. Rent a boat to enjoy the magnificent views of Thonon-Les-Bains in a free and unique way. For more information, click here.
☀️ Finally, for those who prefer to relax, the Evian swimming pool, with its incredible view over the lake, is a must. A veritable nautical center has grown up around the pool. There are two pools, a waterslide and other activities (table tennis, water skiing, volleyball, etc.).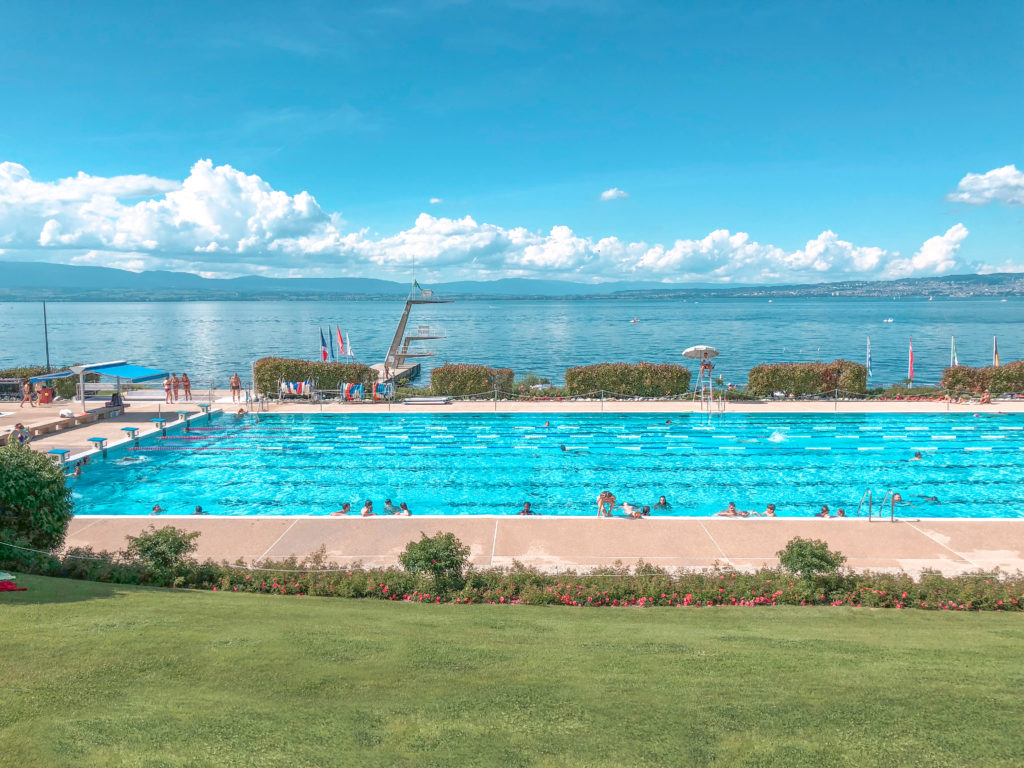 Thanks to Stéphane for the photo ❤️
Wellness Break – SPA in Evian
We had the chance to try out an unusual and unique experience: a massage on water! More precisely, a massage on a boat. It was Julien from Institut by Julien who wanted to offer this experience, after having tested it on us. And we're 100% behind it!
L'Institut by Julien is located right in the center of Evian and offers a wide range of treatments to make you feel good in mind and body. Ideal for a wellness break during your weekend in Haute-Savoie!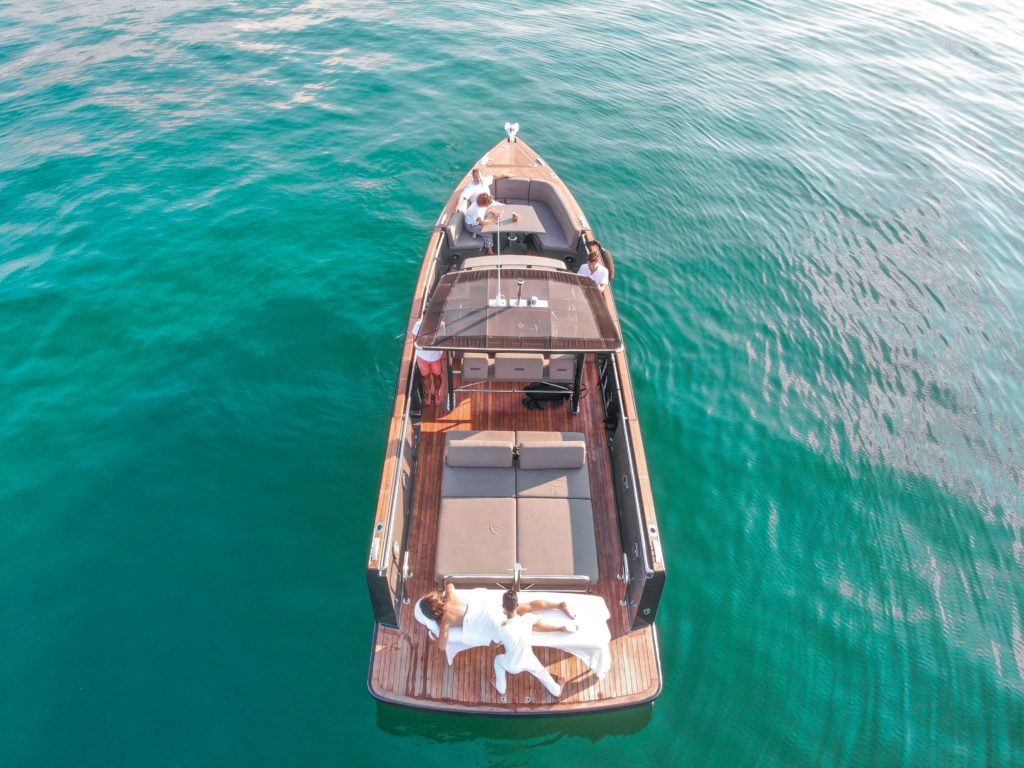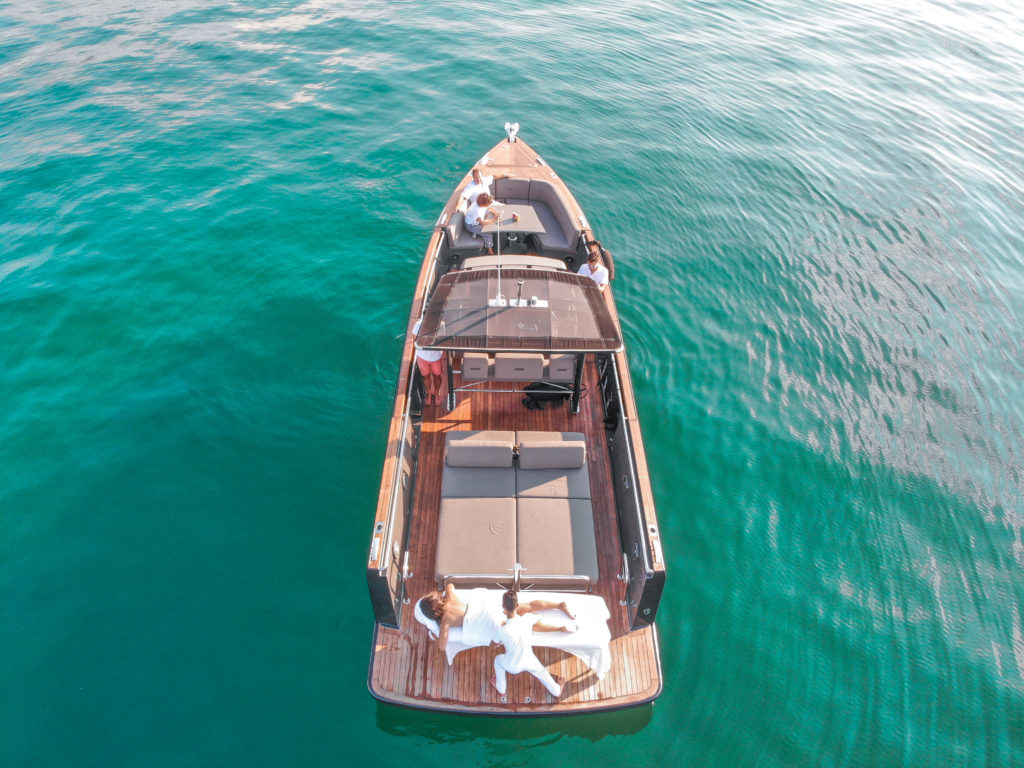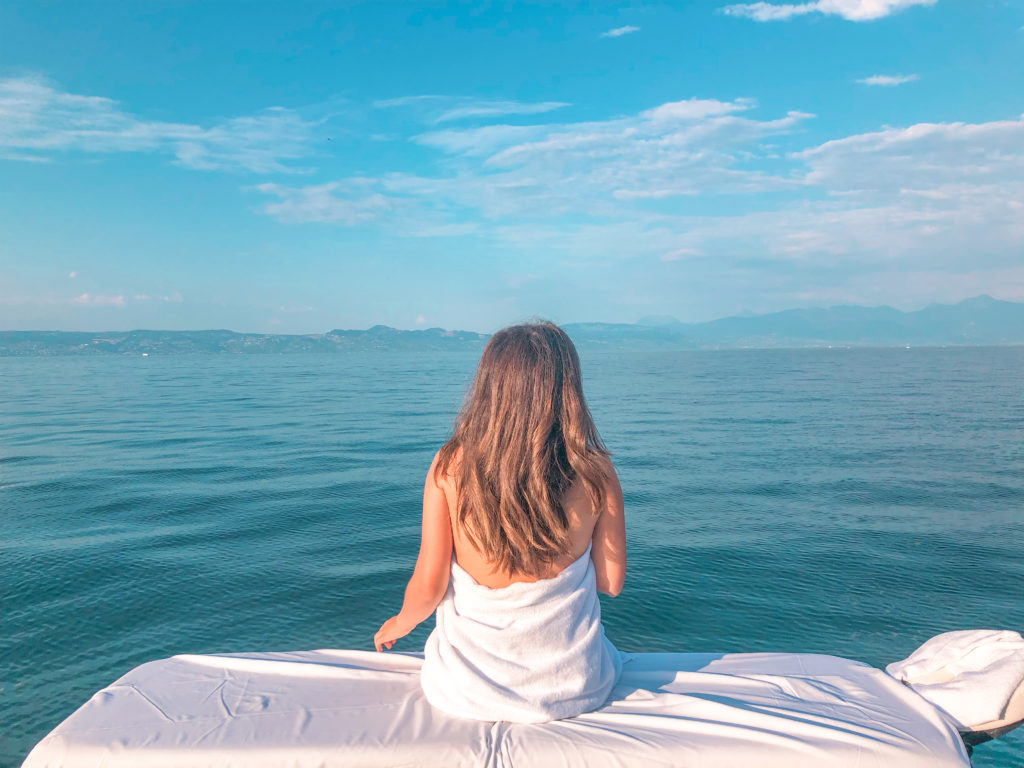 ✨ Where to see the sunset during your stay in Haute-Savoie?
To end your day of sightseeing in style, we suggest watching the sun set behind the Jura massif. We were able to admire this beautiful spectacle while dining at Les Cygnes restaurant in Evian-les-Bains. The view from their pontoon is splendid. Yes, the restaurant is right on the lake, and you can get to your table by boat (classy!). Special mention for the excellent fillets of Lake Geneva perch with homemade tartar sauce…
If you don't want to go to the restaurant, the sunset is magnificent from any shore of Lake Geneva.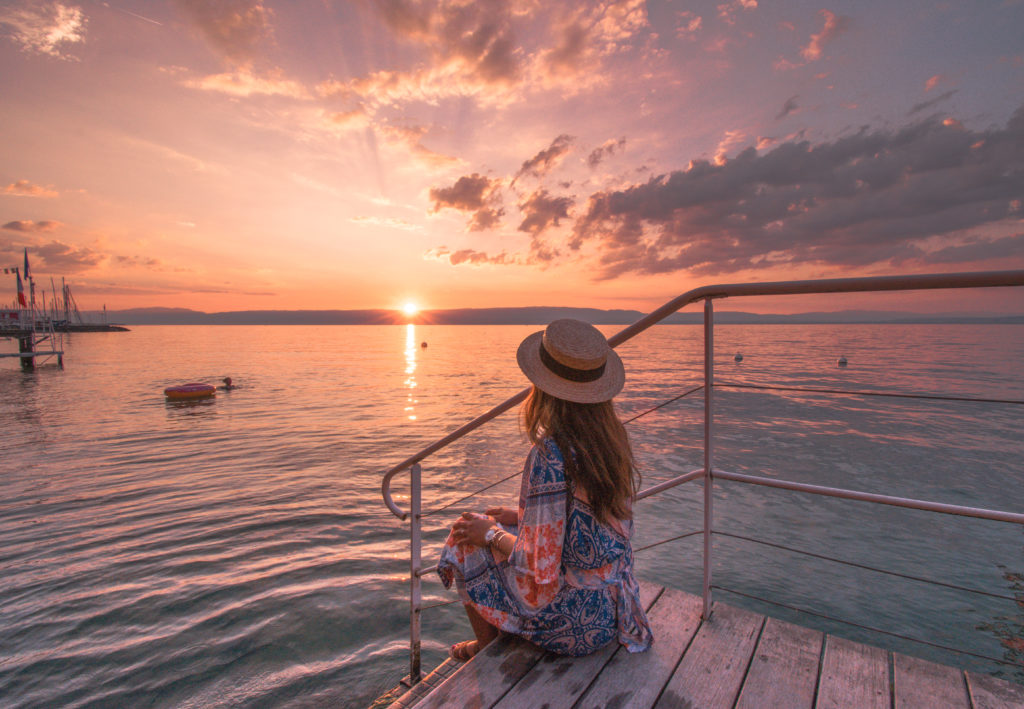 What to do around Thonon-les-Bains in Haute-Savoie: nature at its best
Rafting down the Dranse River
In Thonon-Les-Bains, I recommend a must-do activity: rafting. It's a fun way to get out on one of France's most beautiful rivers! There are several routes to choose from, one family-friendly for all, and another for more thrills and spills.
Stroll around Lac de Vallon
Not far from the Cit'Hotel l'Écho des Montagnes lies my greatest discovery of my weekend near Thonon-les-Bains. Lac de Vallon is a hidden treasure in the heart of Haute-Savoie. Nestled in an unspoilt natural setting, this lake offers a tranquil and picturesque experience for visitors in search of calm and natural beauty. Surrounded by mountains and vast meadows, Lac de Vallon boasts brilliant blue-green waters. It's an ideal place to recharge your batteries and connect with nature. Visitors can stroll along the lake's shores, enjoy the hiking trails that wind through the woods, or simply relax and admire the panoramic views. Fishing is also available if you feel like it.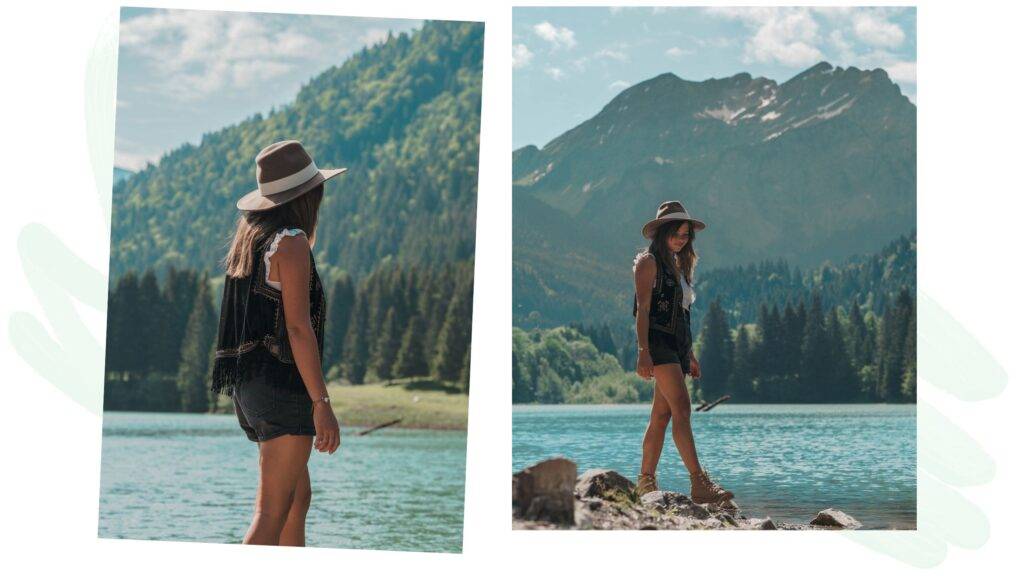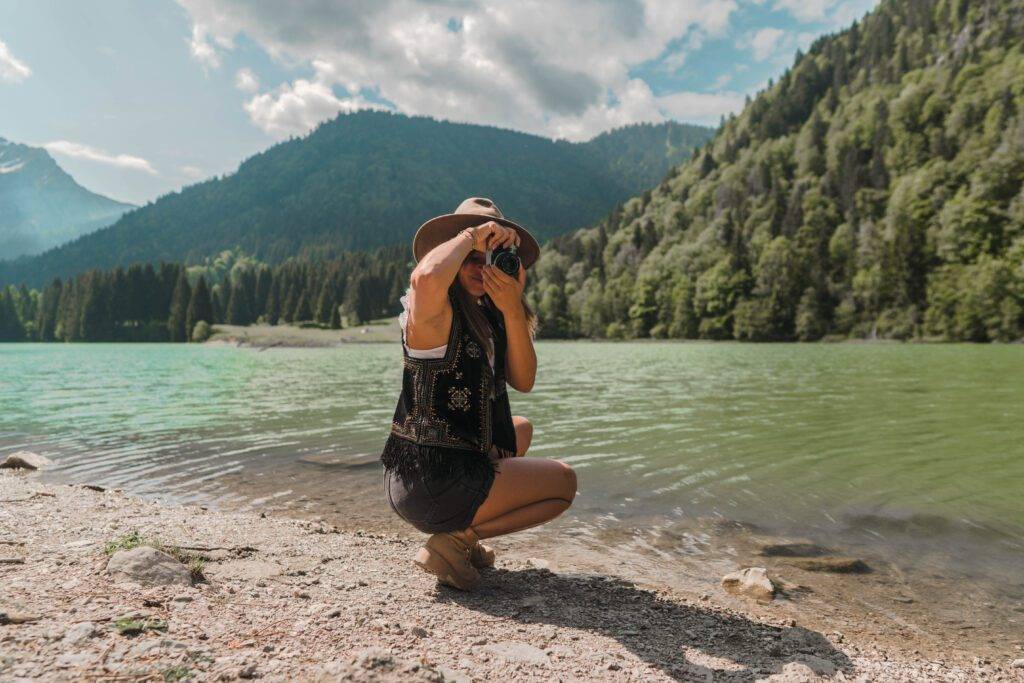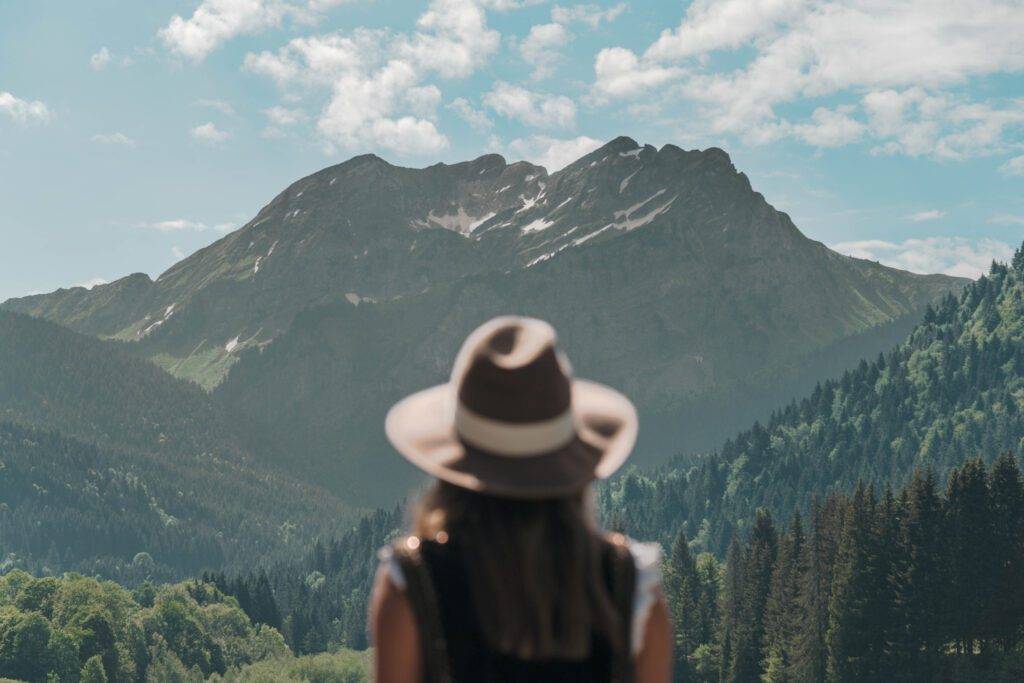 The Gorges du Pont du Diable
Just a 30-minute drive from the lake, you can visit the Gorges du Pont du Diable, a natural gem that has been a UNESCO World Geopark since 2012. Carved out by the River Dranse, these gorges offer a breathtaking spectacle with their steep cliffs, imposing rock formations and turquoise waters. The name "Pont du Diable" refers to an old stone bridge spanning the river, which was built in the 13th century and adds a mystical atmosphere to the place.
The visit to the site takes no more than an hour and access costs €18 per adult. I find the price a little steep for such a short time, but the facilities make it accessible to all, and the setting is splendid.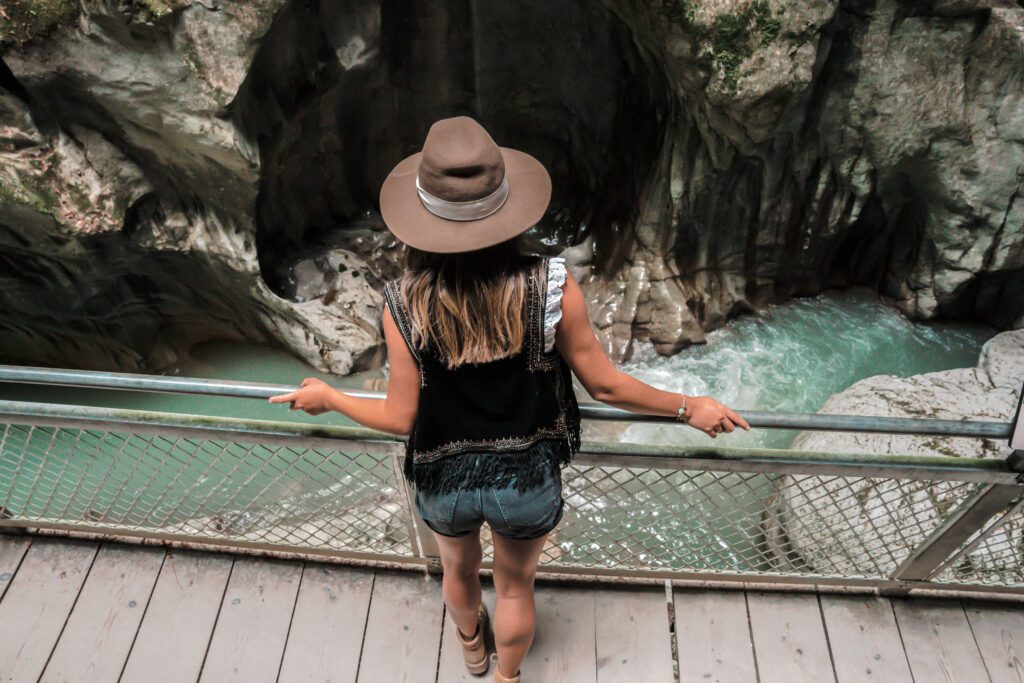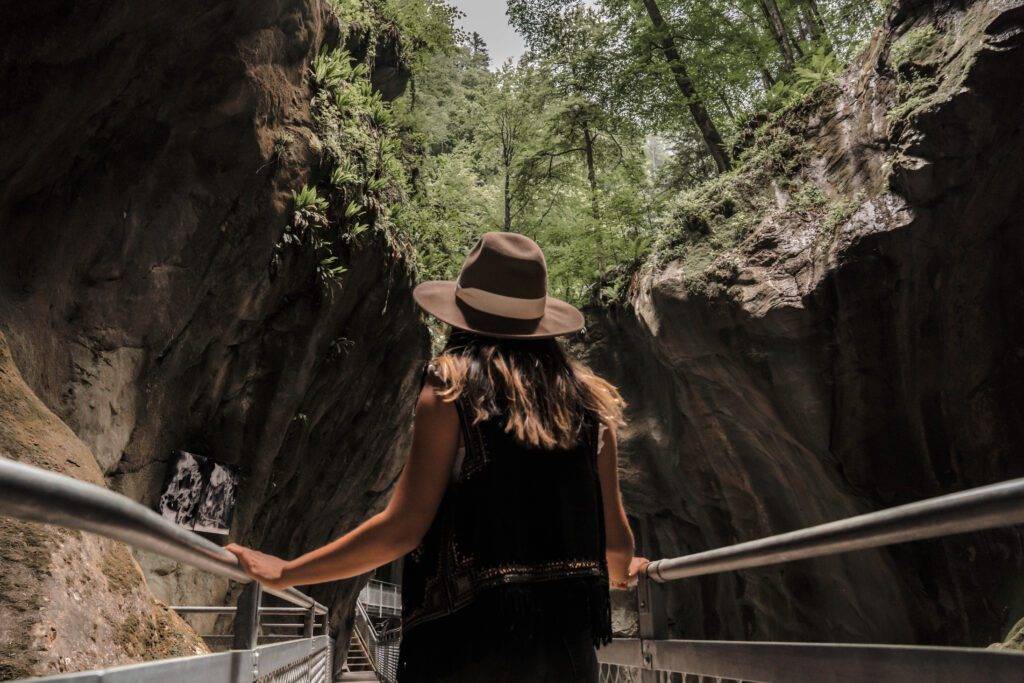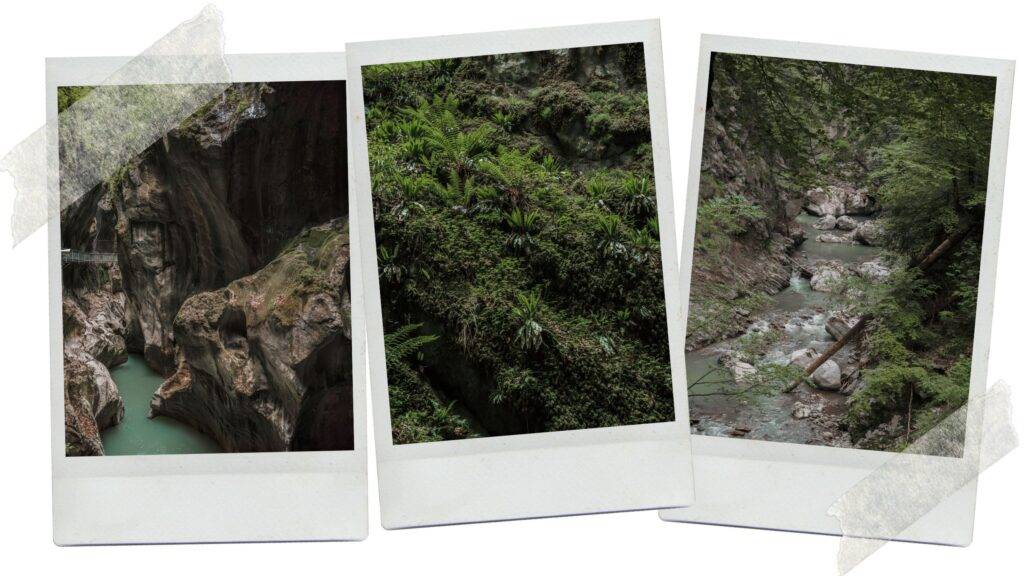 Hiking and exceptional views of Lake Geneva
For hiking enthusiasts and nature lovers, there's plenty to choose from around Thonon-Les-Bains! Many hiking trails start nearby. One of the most famous is the ascent to the summit of the Dent d'Oche, which offers an exceptional panorama of Lake Geneva. However, a good level of fitness is required, as this hike is reputed to be difficult (the climb to the summit takes just over 3 hours). For other possible hikes, check out the VisoRando or Alltrails app.
Also, the Tréchauffé belvedere is accessible by car and offers a 360° view of Lake Geneva. It's a great spot to watch the sunset! There are also hiking trails into the mountains from here.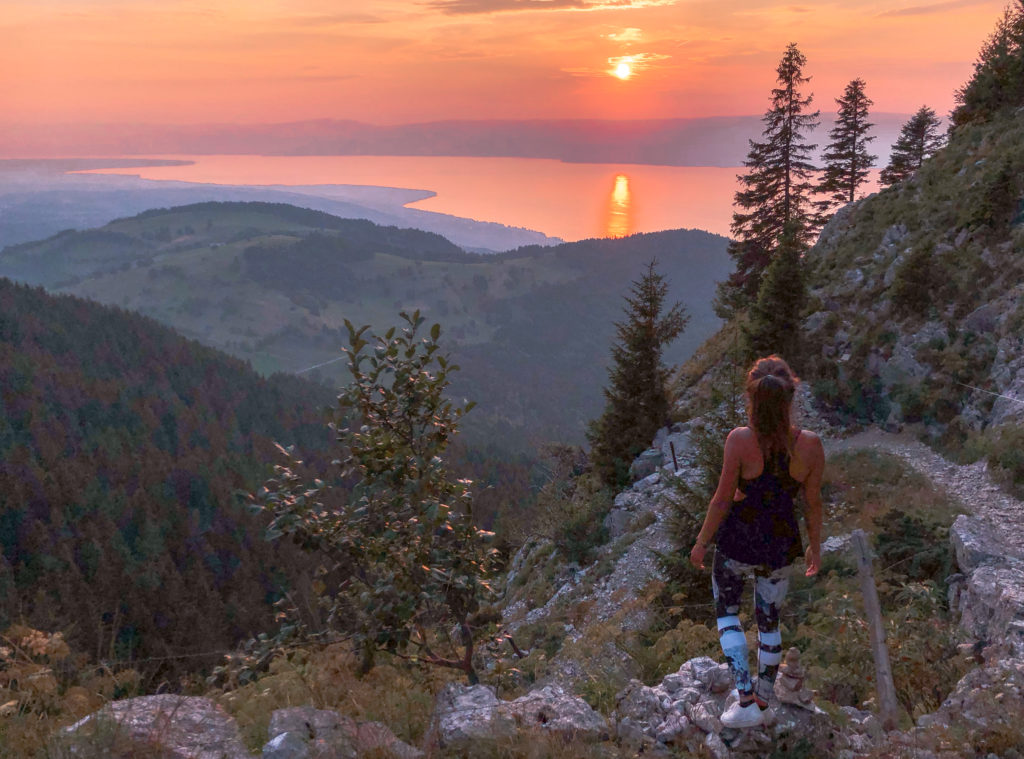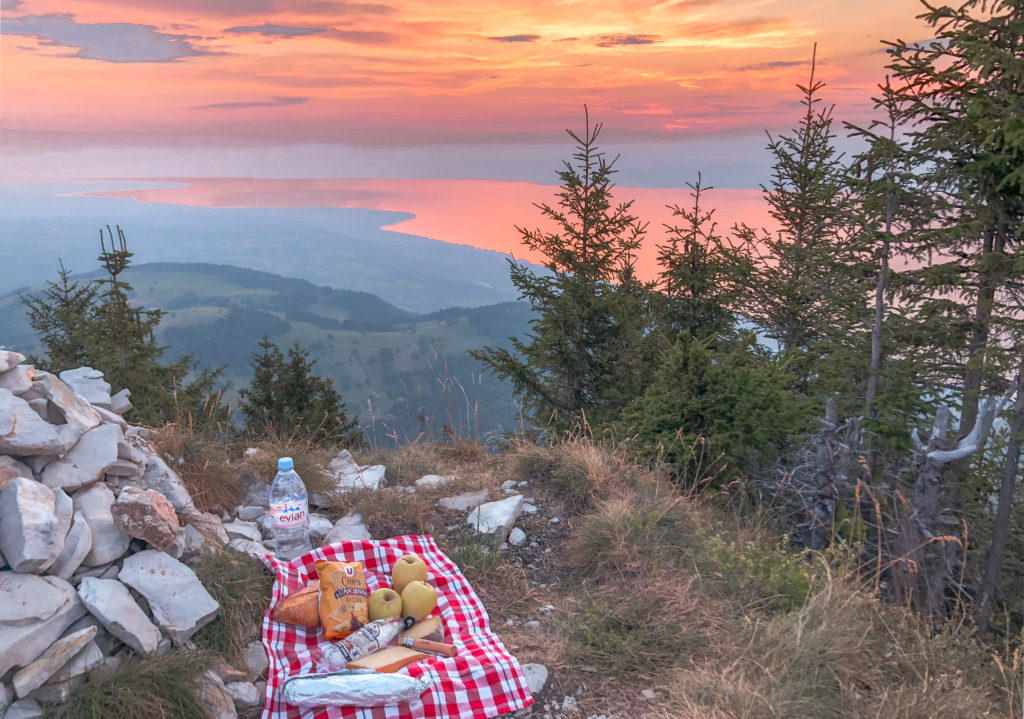 ---
For more destination ideas in France, read our articles here!
This article is the fruit of a collaboration with the Cit'Hotel group, so my feedback is 100% honest.