What to do in Marrakech in 3 days?
Marrakech is a very fashionable destination on Instagram at the moment. We were inspired by the Instagr am photos to build our itinerary and to know what to do in Marrakech!
Here are, according to us, the must-see places in Marrakech with good addresses for restaurants and accommodation at the end of the article.
As you may know, the Jardin Majorelle belonged to Yves Saint-Laurent but it is not him who is at its origin. In fact, it was the painter Jacques Majorelle who created it in 1886 – which was no mean feat because it took him 40 years to complete! He made it a peaceful place, with unique colors, in the heart of the bustling Marrakech.
"We did the impossible to stop this project", YSL
During his first stay in Marrakech with Pierre Bergé, the designer Yves Saint-Laurent literally fell under the spell of the Jardin Majorelle. Thus, they decided to buy it in 1980, in order to save this jewel that was going to be replaced by a hotel. Restoration work then began, so that the garden could retain the brilliance that we know today.
Entrance fee for the Majorelle Garden: 70 dirhams per person, about 6,30 €.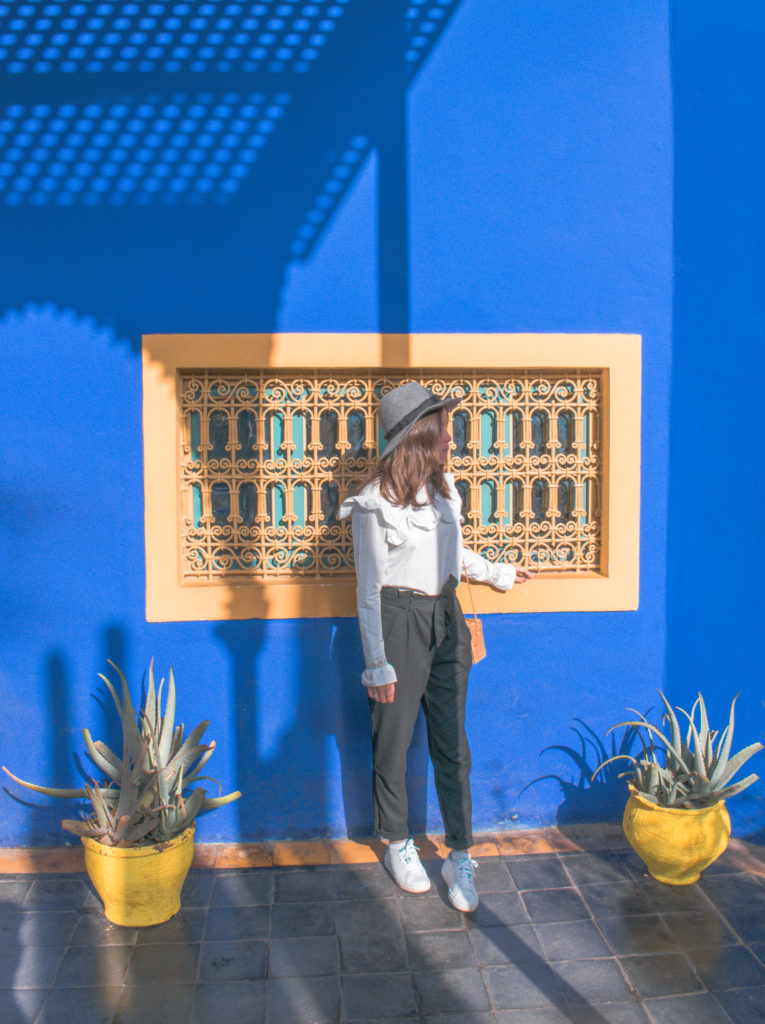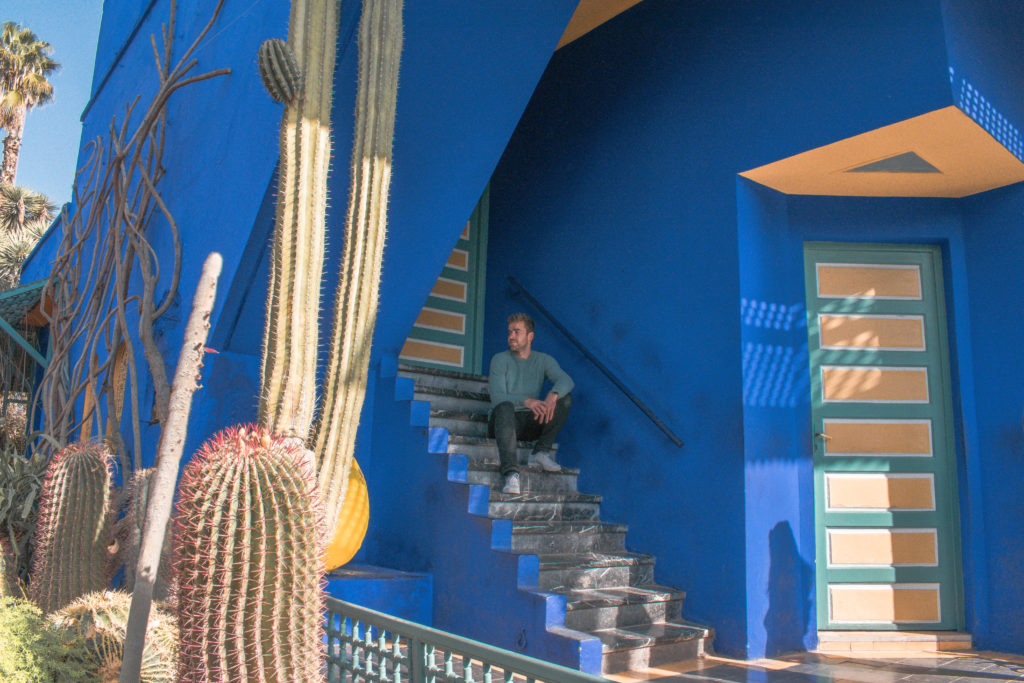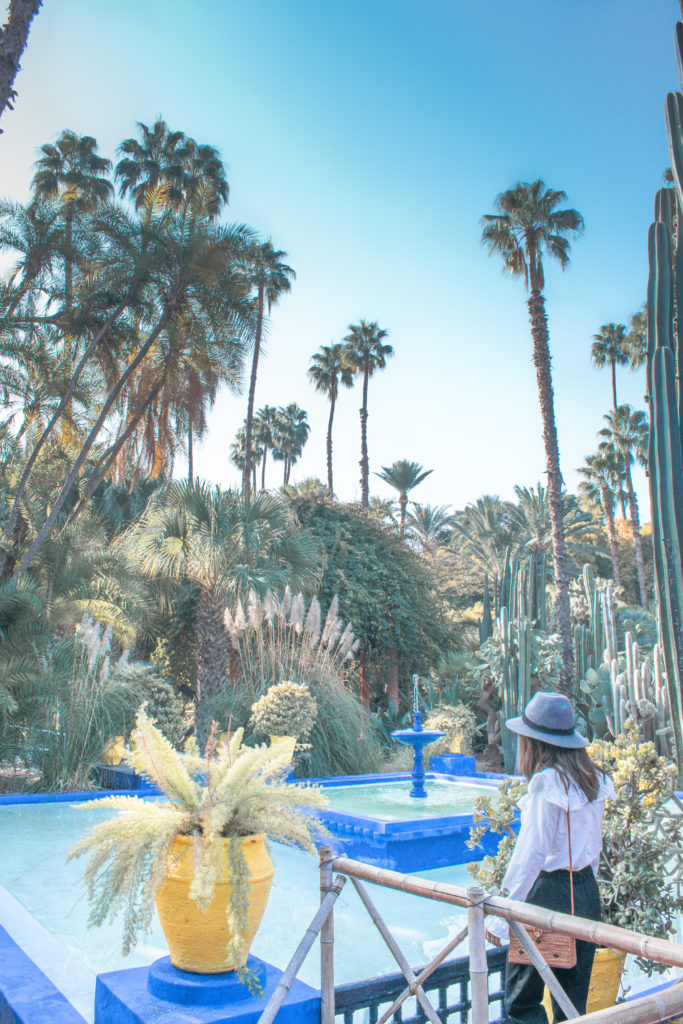 The Royal Mansour and La Mamounia
These two hotels in Marrakech are known as the white wolf (#ExpressionDeVieux) because they are simply beautiful. If, like us, you cannot afford to stay there, you can visit them freely and/or have a drink. You feel like in a princely palace so much everything is beautiful and symmetrical.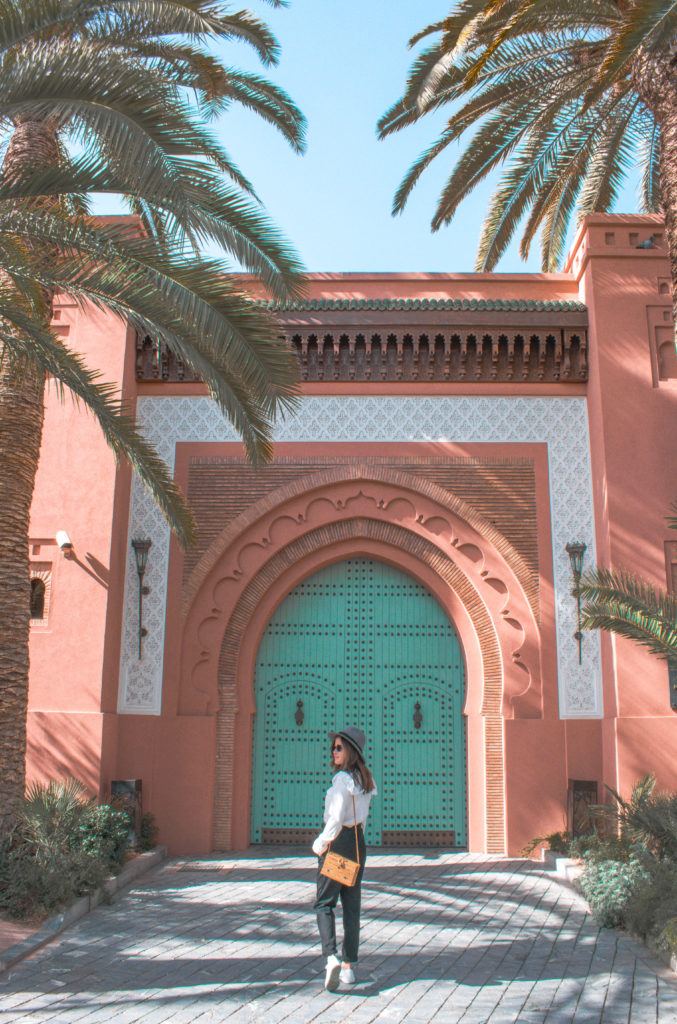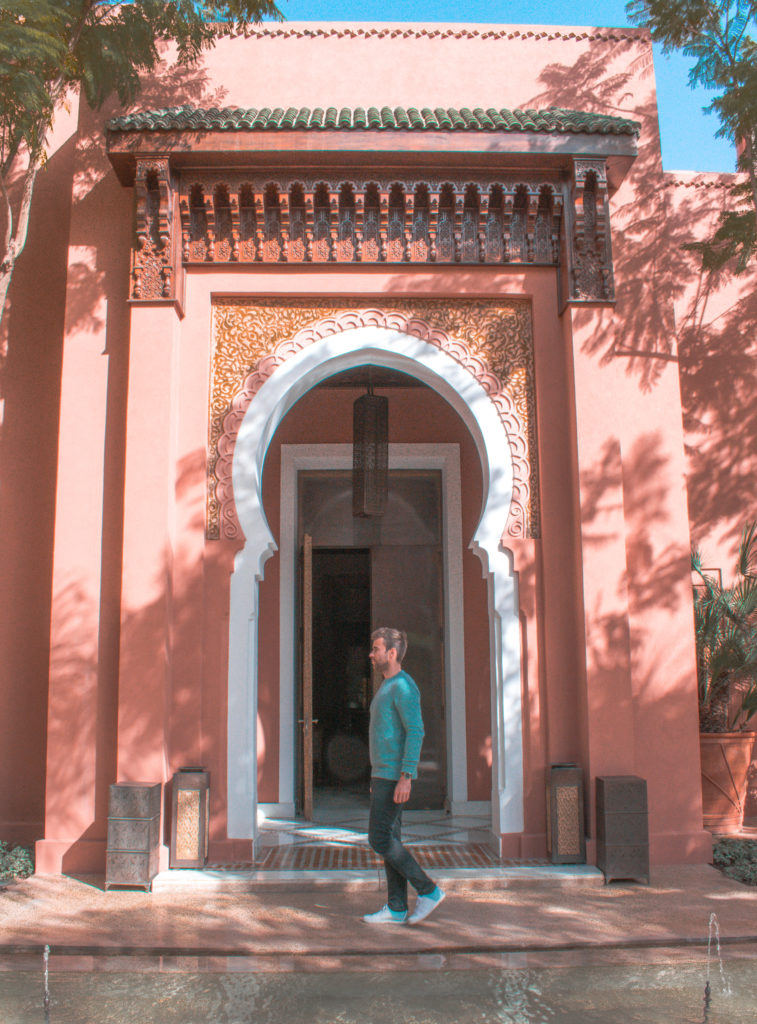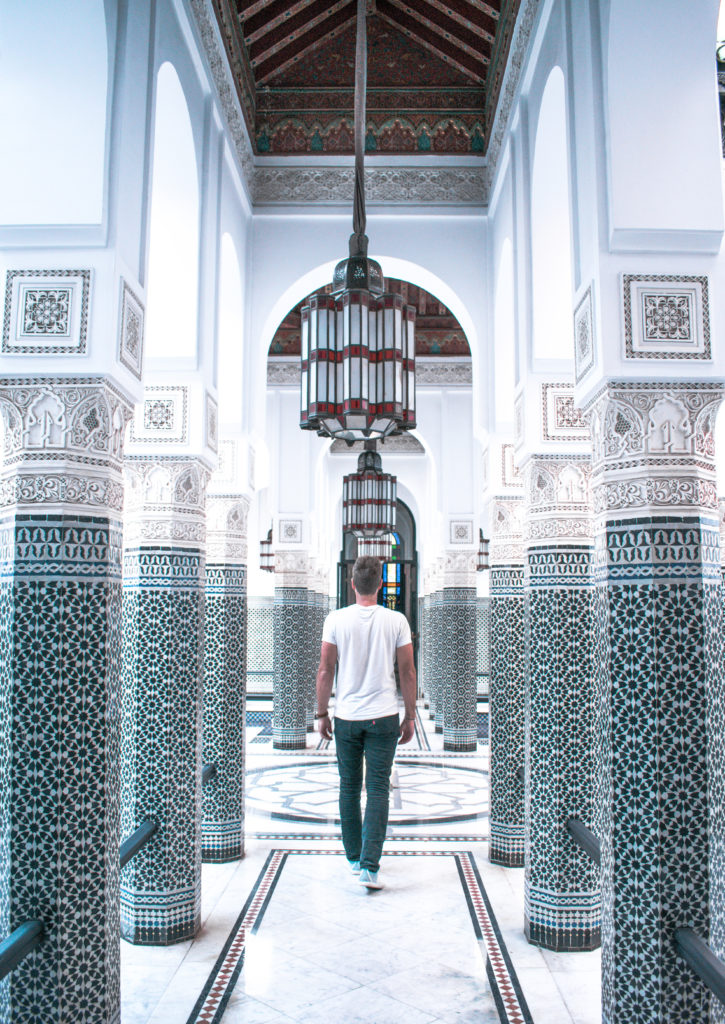 Located 8km north of the Medina, this natural Moroccan heritage of 15,000 hectares has more than 100,000 palm trees. Known mainly for its production of dates, heart of palm or even palm oil, this place has become year after year a modern and luxurious destination. You can discover the impressive place by quad or by camel.
The Palmeraie also has a magnificent golf course with more than 11 lakes on 120 hectares!
If your schedule allows it, do not hesitate to book a night in one of the many modern resorts with swimming pool / spa and animations. One of the best value for money is the Dar Ayniwen Garden Hotel & Bird Zoo
It is a must in Marrakech, just like the Jemaa el-Fna square. Personally, we do not like this kind of atmosphere because some have too oppressive and aggressive sales techniques. We had         already been to the souk during a first stay in Marrakech a few years ago so we did not renew the experience… But it is still something to see once!
This immense mountain range extends over more than 1600km between Morocco and Tunisia through Algeria.
In the south of Marrakech, you will have the possibility of discovering the national park of Toukbal with the mount of the same name which culminates at 4167 meters. The landscapes are breathtaking! Snow and arid soils in the same place. There are also many waterfalls, rivers and lakes.
For the more athletic, there are some very nice hikes and activities to do. Here are some examples:
– Private guided hike to the top of Djebel Toubkal. Infos here.
– Hike in the Atlas Mountains and spend the night in the village. Info here.
– Discover the Atlas Mountains on a day trip from Marrakech with a 30 minute camel ride and a traditional meal for only 40€. Info here.
– Quad biking in the High Atlas. Info here.
We had no time to go there because the road is long and you have to plan 3 days minimum. But if you have the opportunity, it is a unique experience to realize!
The ideal is to find a service provider who will take care of everything for you. We have found for you a 3 days excursion in the Moroccan Sahara very well rated (4,5 on nearly 2000 reviews). You will be able to explore the magnificent landscapes of the Dades Gorges, the Kasbahs and Ouarzazate. Cross the dunes of Erg Chebbi by camel and spend the night in a Bedouin camp in the desert. For more information and booking it is here.
Riad Dar Ten
We were lucky enough to be invited to Riad Dar Ten for 1 night. In all honesty, we recommend it if you plan to stay in Marrakech. Not only is the Riad peaceful and very nicely decorated, but the breakfast is insane (we do not mess with the food). Not to mention the staff who are more than welcoming and warm.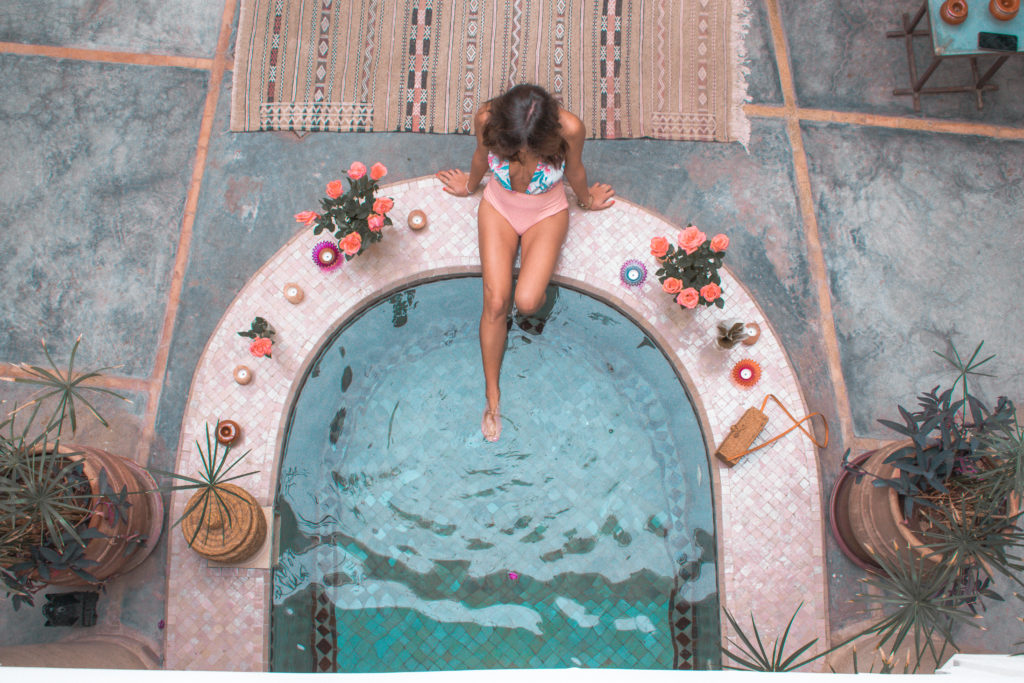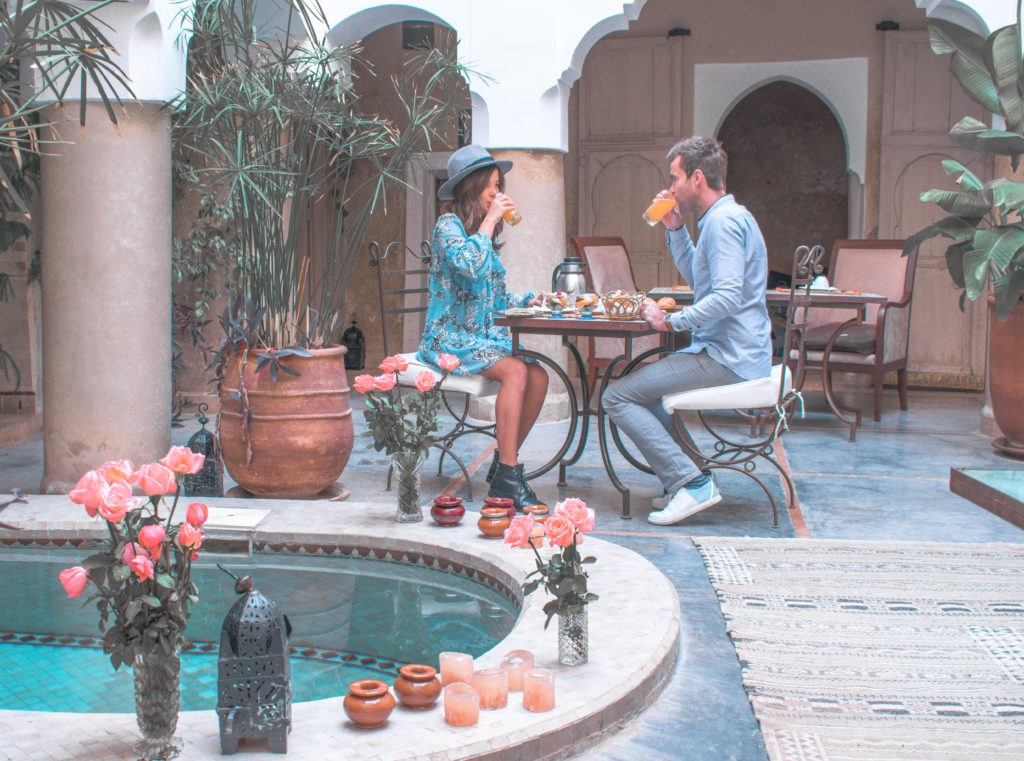 It is impossible to miss Riad Be if you are active on Instagram! The Be Marrakech has been made famous by famous travel influencers, which is why it is very often full and you will have to book in advance to stay there.
Since we did not test the accommodation, we were able to visit it to take some pictures. We are absolutely fans of the atmosphere that reigns there – a true haven of peace in the heart of a more than agitated medina.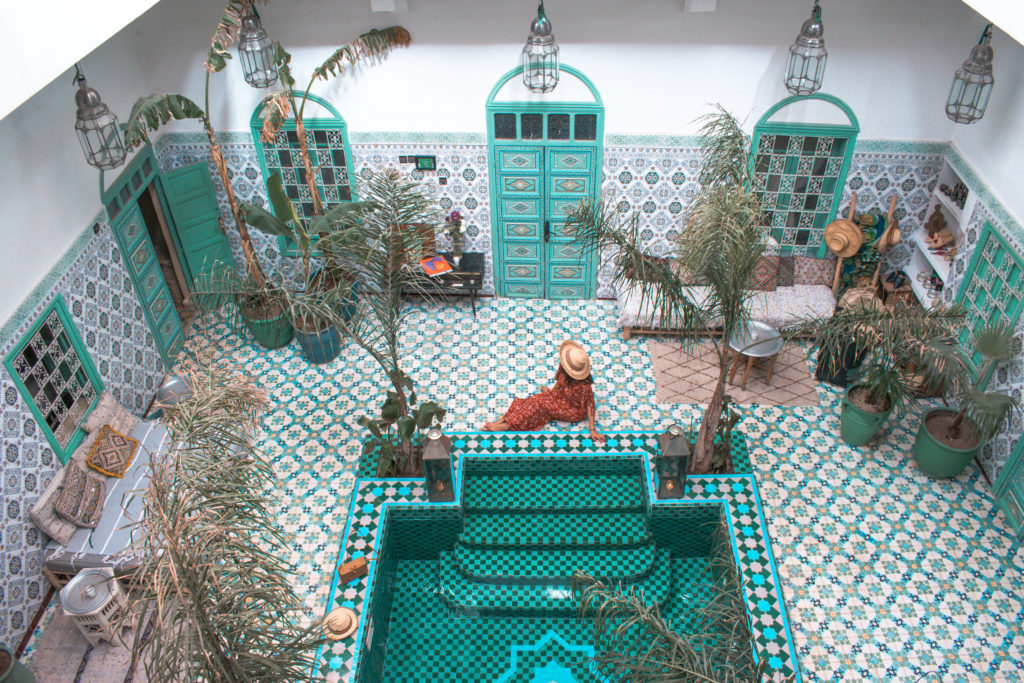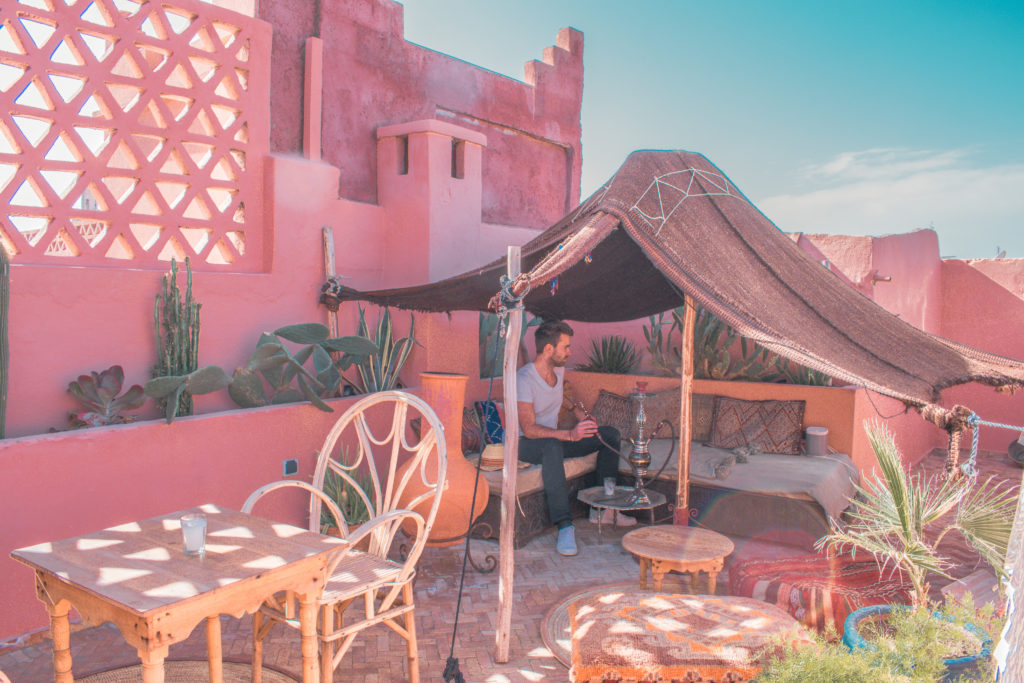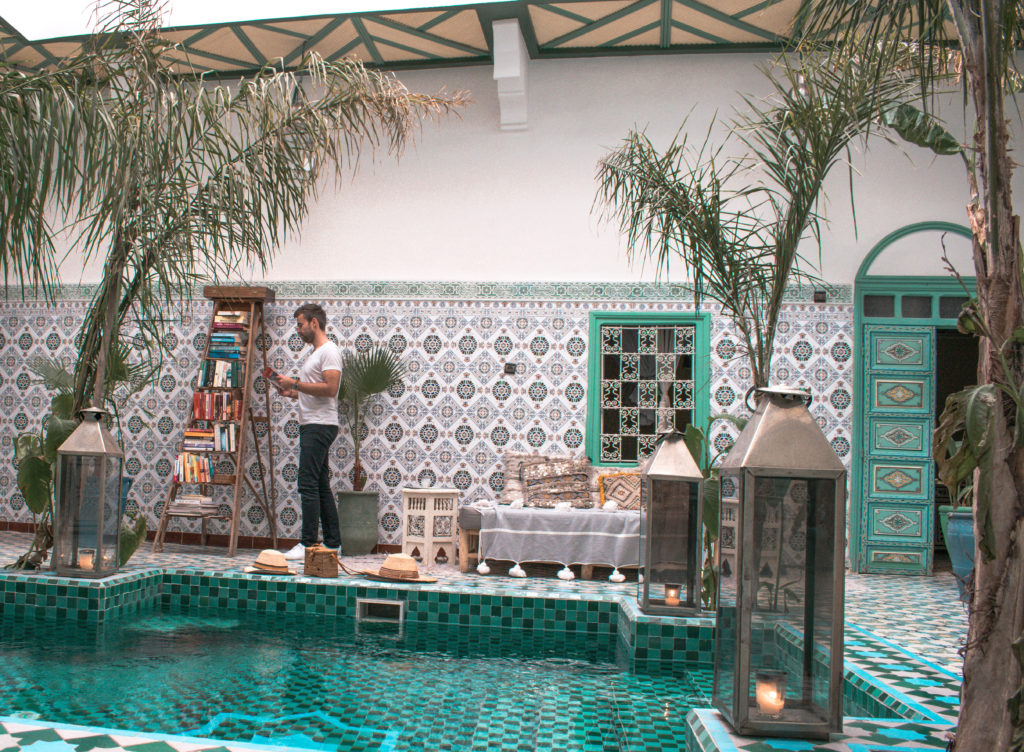 Here are the 3 restaurants that we tested and appreciated in Marrakech:
Le Zwin Zwin Caf

é : The Zwin Zwin Café: ideal to have a drink (with alcohol, or not) and to contem

sunset on the roof terrace. We appreciated the neat and soft decoration. Price: €€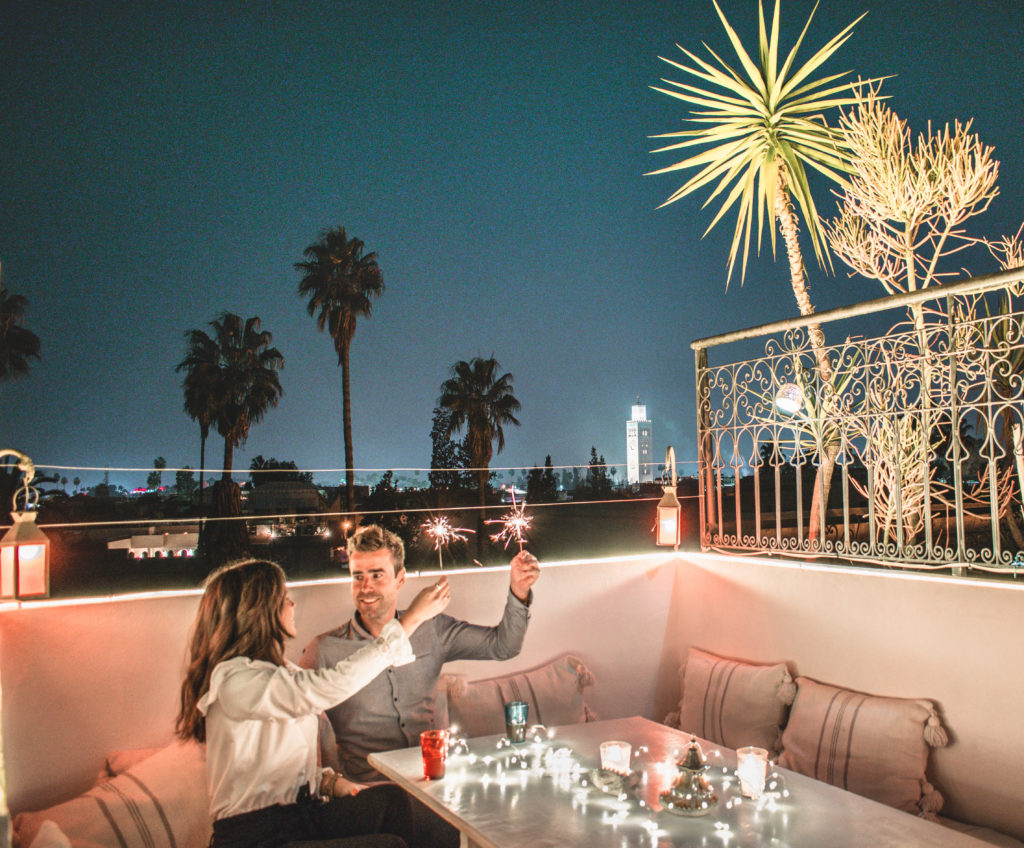 Atay Café: for a lunch it is ideal. The rooftop is very nice with a nice view on the medina's roofs. Price: €€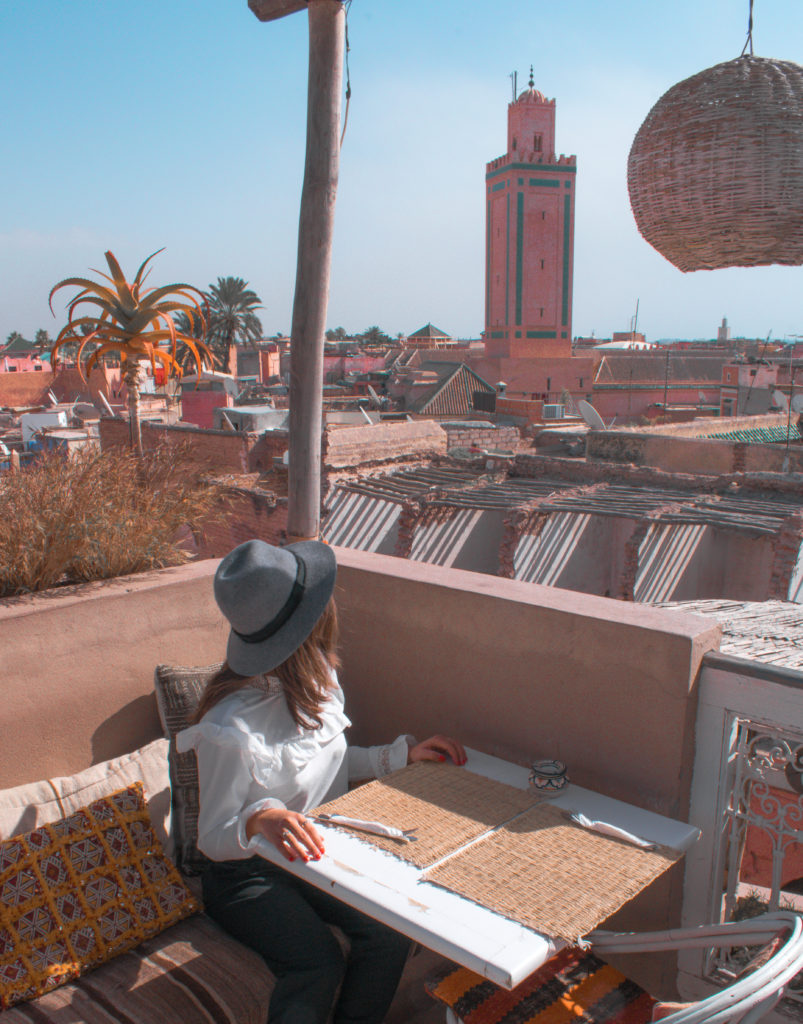 Café Guerrab: another restaurant with a rooftop terrace, it is so rare in Lyon that we took advantage of it. We took sandwiches so nothing very exceptional but the setting is great and we were all alone. Price: €.
---
We absolutely wanted to visit the Medersa Ben Youssef… But it will be closed for the next 2 years because of works. It will be for another time!
Tell us in comments what to do in Marrakech to have a great stay!